Financial and Legal Issues Loom as COVID-19 Wreaks Havoc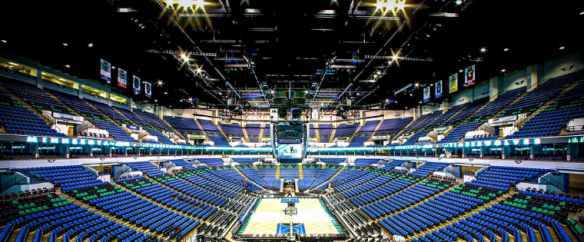 With the COVID-19 outbreak playing havoc with health and daily lives globally, concern about its impact on licensing agreements and product shipments seems of minor importance.
But given last week's rapid-fire postponement or cancellation of trade shows, major sports events and seasons, delays in film releases and the shutdown of virtually all public events, licensees and licensors are forced to deal with something that has no precedent and no short-term roadmap to resolution.
And while full-fledged discussions on whether concessions on royalties or minimum guarantees are in order given the business disruption have yet to begin, many are scrambling to scour contracts in search of language to address the unanticipated situation. One bedding licensee has had its attorney reviewing agreements for two weeks to determine whether the virus outbreak might trigger force majeure clauses that would free the company of liability or obligation if sales nosedive. But whether that clause will come into play is far from certain.
Film Release Delays
To be sure, concessions on minimum guarantees or royalty payments more typically accompany delays or cancellations of films and TV series.  But rarely have there been so many at the same time, with more than a half dozen film releases delayed so far, including headliners such as Mulan and James Bond No Time to Die. Disney, NBCUniversal, Netflix and Warner Bros. Television Group halted production on Friday on many major projects.
Licensees also are bracing for a sharp slowdown at retail as consumers avoid public places.  But discounts were starting to appear.  For example, over the weekend sports licensing powerhouse Fanatics.com promoted unusually deep sitewide discounts of up to 70% through Monday on items priced from $4.99 to more than $200, at a time when all collegiate and professional sports had been interrupted.
Retail Slowdown
"What we do know is that traffic is going to slow down at all of our key brick and mortar accounts and that is going adversely affect sales," says Will Thompson, VP at apparel licensee Changes. "All we can do at this point is give our licensors the heads up that business will dip and ask for their understanding if we need more time to make our projected sales targets."
Even more directly, Trevor George, CEO at print-on-demand supplier Trevco, says the company is including a statement with sales projections sent to licensors that "this forecast could be at risk due to the COVID19 and its impact on our economy."
What position licensors will take with the agreements isn't clear. Spokespeople at the major film studios and sports leagues weren't immediately available for comment. And Evolution USA Chief Revenue Officer Travis Rutherford and Global Icons CEO Jeff Lotman say their firms' clients haven't been asked for concessions from licensees yet.
Collegiate Licensing Company is "still assessing the situation," says a company spokeswoman. "We are in contact with licensees on a number of fronts related to the pandemic, including the tournament, but we are still early in the process and have nothing to share right now."
Similarly, a licensing executive for one sports league said that "it's too early to discuss any changes to our plans with our licensing partners giving the uncertainty around the pandemic…. While we determine next steps concerning this unprecedented situation, we will continue to be collaborative with all of our partners who understand the decision to suspend the season to safeguard the health and well-being of fans, players, everyone connected to our game and the general public."
And at the University of Southern California (USC), where winter and spring sports aren't big revenue drivers for licensing, there likely won't be much impact on licensees for now, says Matt Curran, Director of Trademarks and Compliance. But back-to-school and the fall football seasons will be another story if the COVID19 continues to wreak havoc.
"If that occurs, then we would collaborate with our licensees to understand the scale of those impacts, and determine how we can best work together moving forward," says Curran.
The goal, for the licensing community, and more broadly for the global economy, will be to limit COVID-19's impact.