G-III Expanding Calvin Klein Business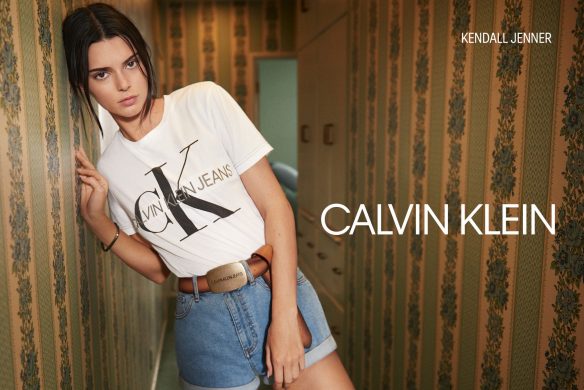 G-III Apparel Group and PVH are finalizing a licensing agreement for Calvin Klein women's jeans, adding to a G-III portfolio that already includes ready-to-wear, accessories, outerwear, swimwear and dresses in North America, PVH CEO Emanuel Chirico said in releasing Q1 earnings.
G-III will launch the collection this fall. G-III has been showing Calvin Klein women's jeans samples to department store buyers and is developing a store-within-a-store format, Chirico said.
"Given G-III's success with the Calvin Klein women's business, giving them jeans was a bit of a no-brainer," Chirico said. G-III also is a women's apparel licensee for PVH's Tommy Hilfiger brand.
Meanwhile, PVH plans to launch sales of its newly licensed Nike men's underwear globally in fall 2020, Chirico said. The companies signed a licensing agreement in April. PVH forecasts about $100 million in annual revenue from the Nike business. It also produces men's and women's underwear under the Calvin Klein, Tommy Hilfiger, Olga Warner's and True & Co. brands.
PVH's licensing revenue in Q1 ended May 4 was flat at $89.4 million as a 5.2% gain Tommy Hilfiger to $31.9 million (up 1.6% to $18.7 million in North America, up 10% to $13.2 million elsewhere) was offset by a 2.3% decline in Calvin Klein to $51.3 million (off 1.7% to $33.4 million in North America; down 3.2% to $17.9 million elsewhere). Licensing revenue in heritage business (Van Heusen, Izod, Arrow, Speedo, Olga, Warner's), declined 4.6% to $6.2 million.
Overall, PVH's net income dropped 54.3% to $81.6 million it incurred $120 million in costs tied to a restructuring of Calvin Klein ($70 million) and closing of some Tommy Hilfiger stores ($50 million). Revenue rose 1.8% to $2.1 billion.
Contact:
PVH Corp., Michael Schaffer, CFO, 212-350-3500