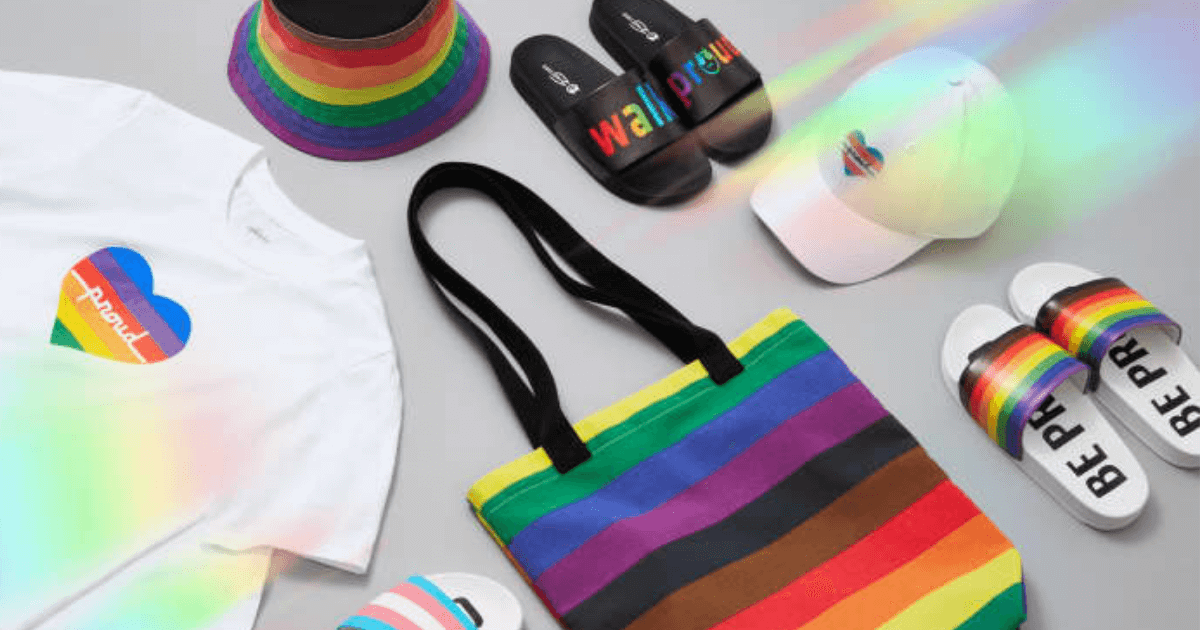 Gender-Neutral Trend Taking Hold in Licensing
Gender-neutral apparel, which has swept through the fashion industry, is taking hold in licensing.
It's a trend that has been growing for some time in not only   apparel, but also Halloween costumes and other categories. And many retailers have ceased having boys and girls sections in the toy aisle.
With an increasing number of consumers not identifying within this gender binary, especially the influential Generation Z, there's a demand for inclusive and gender-neutral products.
The shift has both social consciousness-raising and business implications.  About 70% of U.S. consumers aged 16-24 surveyed in December 2020 agreed or strongly agreed that gender doesn't define a person as it used to, according to the consulting firm Wunderman Thompson. And about 56% of Gen Z consumers already buy outside their gender or "cross-buy."
As evidence of the demand, gender-neutral costumes now account for about 10% of Jakks Pacific's Disguise Division's product line, up from 1-2% a few years ago, Tara Hefter, President and General Manager at Disguise, which has licenses for Minecraft, Sonic, Ghostbusters and others and is extending its North American license for Disney to EMEA effective April 1. And Disney, which once had boys and girls sections on its web site,  was early in moving to a more gender-neutral "kids" classification in 2015.
It's also a trend that makes business sense. Retailers are increasingly seeking to consolidate SKUs, meaning, in the case of costumes, one style instead of two. And for licensees, which have received strong support for gender-neutral from licensors, it lowers production costs for the same reason.
"For us, it's not as much a consumer message as it just makes sense," Hefter said. "It's not whether this is a boy or girl costume. It also serves the purpose of retailers needing to consolidate SKUs so that they can buy one Cobra Kai Gi and it fits a boy or a girl or a man or a woman. And I have two SKUs that can cover four people."
The licensing also fits within videogames where 40% of gamers are female, said Difuzed Chief Operating Officer Gustavo Antonioni, whose company has apparel licenses for titles such as "Doom", "League of Legends", "Assassin's Creed", "Pokémon" and others.  As a result, Difuzed has introduced coordinated tops and bottoms.  It also develops genderless apparel for anime properties.
"These are really about sweats and women are wearing men's athleisure in general," Antonioni said. "Women don't want a female version of Xbox or PlayStation apparel. It is a growing sector and before you didn't know it was genderless because it was designed for men and displayed in both [store] departments. In gaming, men and women are competing on the same playing field and women don't want to be dumbed down to."
Many retailers have embraced the gender-neutral trend. Retailer Pac-Sun launched a campaign last summer promoting its "Colour Range" non-licensed gender-free styles as part of a category it entered into September 2020. Abercrombie & Fitch in 2018 launched an "Everybody Collection" targeting 5-14-year-olds that wasn't inherently masculine or feminine, and followed it up last year with one that benefitted The Trevor Project, a LGBTQ suicide prevention and crisis intervention organization targeting young people. And Saks introduced its first collection last June with The Phluid Project, a gender neutral apparel designer that also works with Nordstrom and operated a store in New York for two years before closing it in 2020.
Among mass merchandisers, Target and Walmart have genderless sections in their ecommerce stores. But they label them differently. For Target it's the "Gender Neutral: Pride" section, while Walmart opts for "unisex."  Additionally, California in October became the first U.S. state to enforce genderless retail with a new law requiring larger stores to have gender-neutral sections for toys and childcare.
Suppliers are taking notice. Adidas opened a gender neutral store in London in 2020 aimed at 18-to-24-year-old Adidas Original customers.
"People don't want to be defined by what someone tells them is right for them or isn't," Adidas VP-UK Chris Walsh said. "It used to be that pastel colors were very gender specific but we don't see that anymore. We just produce the best shoes and allow people to adopt them however they want to."