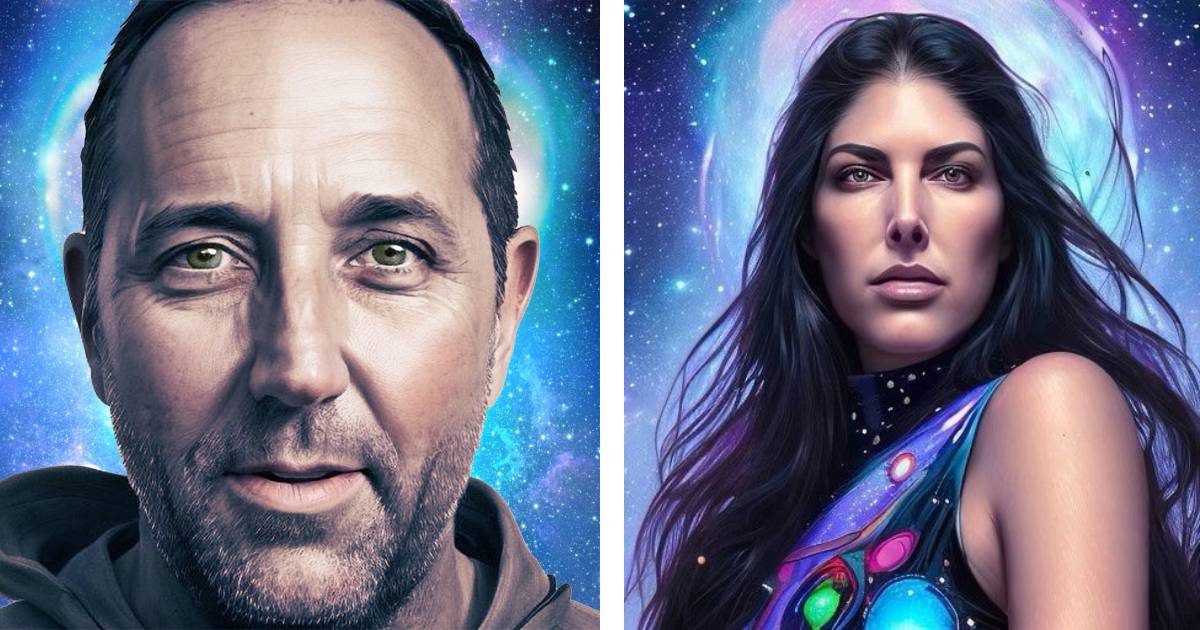 George Leon and Maca Rotter to Host 2023 Licensing International Excellence Awards
George Leon, CEO of Cakewalk Entertainment, and Maca Rotter, CEO of La Panaderia Licensing and Marketing, will co-host this year's event at Licensing Expo in Las Vegas.
The Excellence Awards will be held at the HyperX Arena Las Vegas at the Luxor Hotel & Casino for the first time.
NEW YORK (MARCH 31) — Licensing International is thrilled to announce that industry veterans George Leon and Maca Rotter will host the 2023 Licensing International Excellence Awards. With decades of experience, Leon and Rotter are beloved and respected experts in the global brand licensing industry.
The pair will take center stage, microphones in hand, on June 12 at 6:00pm PST at the HyperX Arena Las Vegas at the Luxor Hotel & Casino. This marks the first time the Excellence Awards have been held at this flagship venue.
Leon founded California-based Cakewalk Entertainment in 2017. He previously spent 16 years making magic at Sony Pictures Entertainment, most recently serving as EVP of Consumer Marketing for global branded entertainment, licensing, and product placement. Leon has also worked with the teams at Saban Entertainment and Camelot Licensing.
Rotter is the president and CEO of La Panaderia Licensing and Marketing, which she founded in 2016. She previously served as Executive Director of Televisa Consumer Products and has also lent her experience and expertise to the teams at BouncyNet and the Mexican Brand Licensing Association (PROMARCA).
"I am thrilled to join George as a co-host of the Licensing International Excellence Awards and honor the incredible nominees," Maca Rotter said. "This past year has seen some fantastic products and partnerships, and I can't wait to shine a spotlight on our industry's hard work."
"I am beyond excited to be back as host of the Licensing International Excellence Awards and to be joined by the amazing Maca Rotter," George Leon said. "I can't wait to celebrate this year's winners and pay tribute to the wonderful work being done by our global community."
The Licensing International Excellence Awards recognize outstanding achievements and innovation in the licensing industry around the world.
Doors will open at 5:00pm PST, with networking and hors d'oeuvres until 6:00pm PST. Tickets for the event are free and bag check will be available. The event's dress code is cocktail.
Sponsors for the Licensing International Excellence Awards include Alibaba, Jazwares, Spaceport, and Spirit Halloween.
Registration for the 2023 Excellence Awards will open on April 24 for nominees and on May 8 for all attendees. Licensing Expo will take place from June 13-15 at the Mandalay Bay Convention Center and registration is available online.
About Licensing International
Licensing International is the leading trade organization for the $315+ billion global licensing industry. Licensing International's mission is to foster the growth and expansion of licensing around the world, raise the level of professionalism for licensing practitioners, and create greater awareness of the benefits of licensing to the business community at large. Founded in 1985, Licensing International members in over 40 countries enjoy access to an array of benefits, including extensive educational programming and worldwide networking events. Visit LicensingInternational.org for more information and to utilize licensing's definitive online resource.
About Licensing Expo
Launched in 1980, Licensing Expo is the world's largest and most influential annual tradeshow dedicated to licensing and brand extension. Every year, more than 5,000 brands and 16,000 retailers, licensees, manufacturers, distributors, and licensing agents attend Licensing Expo from more than 70 countries. Licensing Expo is a part of the Global Licensing Group at Informa Markets, the licensing industry's leading tradeshow organizer and media partner. Its mission is to provide licensing opportunities around the world by bringing brands and products together. Visit https://www.licensingexpo/com/en/home.html for more information.
Contact
Licensing International
Elizabeth Foster, Director of Content and Communications
EFoster@licensing.org