Hasbro and Mattel: Cautious Optimism for Q4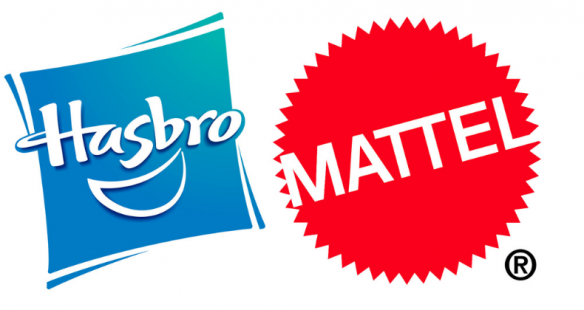 A combination of factors – retail caution, potential supply chain issues in some categories, and the shifting theatrical release schedule — is tempering projections for strong overall holiday sales as the ever-changing film release slate continues to impact the business, Hasbro and Mattel executives said in releasing Q3 financial results.
Q4 Increases Projected
With the release of nearly every tentpole film delayed until 2021 – versus the release of such licensing-heavy films as Frozen II and Star Wars: The Rise of Skywalker in Q4 last year – some decline in licensed products is to be expected. But Mattel and Hasbro are forecasting single-digit percentage revenue increases in the fourth quarter.
While the delays "have had some impact" on Mattel's revenue this year, the company is optimistic about 2021 with the expected arrival of several films for which it has licenses including Minions: The Rise of Gru (July 2), Spirit Riding Free (May 14), Jurassic World 3: Dominion (June 11), Fast & Furious: F9 (May 28) and Top Gun: Maverick (July 2) not to mention "The Mandalorian," whose second season is due on Netflix on Friday (Oct. 30), said CEO Ynon Kreiz.
Hasbro also is betting heavily on the Mandalorian, with more than 20 items tied to The Child character and 75 SKUs overall, Hasbro CEO Brian Goldner said. Hasbro's Q3 sales of Star Wars products increased by a "high double digit" percentage, Goldner said. Hasbro has its own My Little Pony film scheduled for release in September 2021. And it's also a licensee for Spider-Man 3 (Nov. 5, 2021) and Black Widow (May 7, 2021).
Limiting Factors
Hasbro CFO Deborah Thomas said revenue and profit in the company's outbound licensing sector "held up well in the third quarter, but retailers are being very cautious with inventory management given that there are still store closures and there are lower sales in licensed categories. When you think of licensed categories like apparel and back to school, this is having an impact. So we are still watching the fourth quarter and it will have an impact on that (licensed product) segment" includes in its family and brands business.  "Overall the health is good, but some of the licensed categories just aren't as strong at retail now."
As they prepare for 2021, both companies are faced with some supply constraints, "chasing demand" in categories such as games, an issue that is unlikely to be fully resolved before Q1 due largely to scattered factory shutdowns amid the pandemic, executives said. Hasbro expects supply to "much more in line" with demand in Q4, but it could continue to be "catching up" in the first quarter, Thomas said. Third quarter inventory at both Hasbro and Mattel decreased from a year earlier.
"At this point, it's about being able to fulfill the demand and it's all about being able to fulfill this very strong growth and demand remains ahead of sales," said Kreiz in noting that Mattel swung from a 16% revenue decline in revenue in the first half to a 10% increase (to $1.63 billion) in the third quarter, driven largely by games and dolls. It expects a high single digit increase in revenue in the fourth quarter, Kreiz said.
The sharp rise in third-quarter sales at Mattel contrasted with a 4% decline at Hasbro (to $1.78 billion), where a 9% gain in the U.S. (to $977.1 million) was offset by an 8% decrease in other markets.
But both companies appear poised for strong Q4 sales. Hasbro's game sales were up 17.9% so far this month, while toys increased 16.4%, with the peak occurring during Amazon's Prime Day and related promotions, Goldner said. Hasbro's online sales of games are up 70% year-to-date, he said. Overall, Hasbro's online sales increased 50% in the third quarter – the same percentage jump as Mattel – accounting for 30% of the quarter's revenue. Hasbro's online sales of partner (licensed products rose 54% in the quarter.