How to Make Sense of the U.S. Streaming Landscape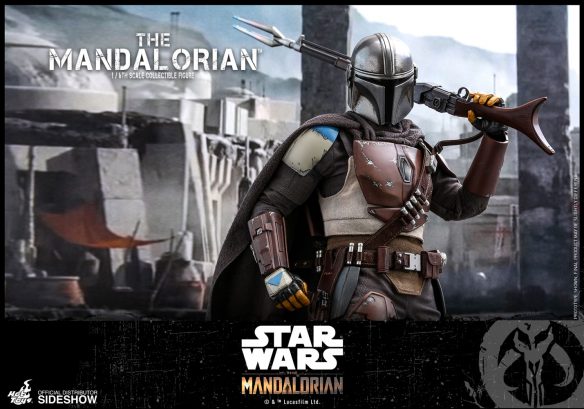 With Apple TV+ launching tomorrow (Nov. 1), Disney+ two weeks from now and another two (NBC Peacock and HBO Max, ) due in the spring, how do retailers and potential licensees get a handle on consumer engagement and the business potential offered by the hours and hours of content to be offered on those services — along with existing platforms such as Netflix, Hulu, Amazon Prime Video and CBS All Access, among many others.
And, with several of the services paying ever-escalating sums to capture popular TV series of recent vintage, do those platforms offer the owners of those shows a chance to ramp up more robust merchandising plans to take advantage of the increased level of promotion behind them?
All the major platforms are investing billions of dollars in production of original programming. And, to be sure, the traditional studios, with years of experience in merchandise licensing, will look to their consumer products operations to both generate ancillary revenue and help promote their services.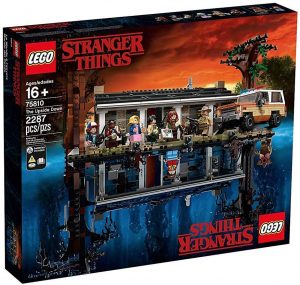 "Consumer products matter to Disney, NBCUniversal, and WarnerMedia (HBO)," says Striker Entertainment Co-Partner Russell Binder, whose firm has represented shows that have run on Netflix and Amazon Prime. "I think [all the platforms] are very serious about not just monetizing their IP through streaming, but also finding additional touch points that they are not going to be able to do by just serving up content."
"I think most of them are thinking that if they create something that touches people beyond the moment they are watching something, that's fantastic," says Binder. "But I don't think any of them are thinking about how they can make something merchandisable [when they develop a film or series] unless they have a [preexisting] franchise to build upon."
Disney — which research firm MoffettNathanson forecasts will have eight million Disney+ subscribers by year-end and 18 million by the end of next year — has already begun licensing activities surrounding programs that will be exclusive to Disney+. For example, apparel tied to The Star Wars spin-off The Mandalorian already is available online through Hot Topic in advance of the Disney+ launch on Nov. 12. And, at the recent New York Comic-Con, licensee Hot Toys showed collectible figures of two major characters that will be released in late 2020.
"Audiences are more nimble now so you can't wait quite as long" to create a merchandising program, says Veronica Hart, EVP for Global Franchise Management at CBS, who heads up licensing for CBS All Access.
The new streaming services are expected to make viewership data available to potential licensees, information long-sought by potential licensees, but mostly unavailable from Amazon and Netflix. So potential partners and retailers have had to rely on other metrics – mostly those that try to measure social media engagement – as they try to evaluate opportunities.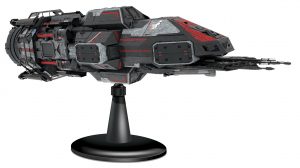 But other data sources may make potential licensees' job easier. Nielsen last week said it is now able to measure viewership on Amazon Prime Video through its subscription video on demand (SVOD) content ratings.  The Nielsen product was first introduced in 2017 for Netflix and, at the time, Nielsen planned to add Prime Video last year. The system can only measure Prime Video streams viewed in the U.S. through TVs.
The landscape is crowded with the larger platforms operating alongside niche services such as Acorn TV (British TV fare), The Criterion Channel (focusing on classic films) and DC Universe (DC Comics characters) among others.
Here's a look at some of the larger existing and planned platforms, and what each has to offer (all pricing is monthly unless otherwise noted):
Apple TV+
Rollout: Available Nov. 1 in more than 100 countries
U.S. Pricing: $5
Apple will come in as a low-priced competitor with a $5 monthly charge. For its original series, Apple will typically release three initial episodes at once, with subsequent episodes released weekly. In some cases, full seasons of a series will be released all at once.
The service will launch with nine titles, starting with the flagship "The Morning Show" featuring a cast that includes Reese Witherspoon, Jennifer Aniston and Steve Carell. It also will include the drama science fiction series "For All Mankind," thriller "Servant" and crime drama "Truth Be Told". Director Stephen Spielberg is producing two series, including a reboot of his 1980s horror anthology "Amazing Stories."
Apple also will have children's series, including the Sesame Workshop co-production "Helpsters" and STEM-based "Snoopy in Space" with Peanuts Worldwide.
In addition to high-profile content, Apple also plans to release six small-budget films every year (a strategy that has been employed by Netflix with success) with a goal of getting Academy Awards buzz to promote the service. Apple hasn't said whether it will license additional content from other studios, but that remains an option, analysts say.
Apple TV+ will be available through the Apple TV app and all of the company's products. It also will be supported by Roku and Amazon Fire TV streaming devices and Samsung, LG Electronics and Sony TVs with built-in streaming. Consumers that have purchased Apple products since Sept. 1 are getting a free year of service.
Disney+
Rollout: U.S., Canada, Netherlands (which has been the Beta market)—November 12; Western Europe — November–March; Eastern Europe — starting in October 2020; Latin America — three months beginning in October 2020; Asia Pacific — over two years starting this month
Initial U.S. pricing: $7; it also will be packaged with ESPN+ and Hulu for $13
Disney+ will be home to nearly everything Disney creates, offering subscribers access to the vast libraries of legacy content from its various divisions, including from recently acquired 21st Century Fox. Episodes of Disney+ original series will be streamed weekly.
Disney isn't sharing merchandise licensing plans prior to launch, but given the deep catalog available and spin-offs of existing properties, deals are expected to be struck through Disney Consumer Products.
Some Marvel content is being developed exclusively for the service, including a theatrical sequel, Doctor Strange: In the Multiverse of Madness, which is which due in May 2021.
Disney+ will be home to family-friendly content and mass-audience fare, while majority-owned Hulu will provide more adult-oriented material such as Deadpool and The Handmaid's Tale and Castle Rock. ESPN+ will continue to focus on sports.
In addition to subscribers Disney attracts on its own, Verizon Wireless customers with unlimited data plans will get a free year of Disney+ at launch. All subscribers will be able to stream to up to 10 mobile or tablet devices.
NBCUniversal's Peacock
Rollout: April 2020 (U.S.)
Pricing: TBD
NBCUniversal's ad-supported streaming service will launch with more than 15,000 hours of content, including library series and original reboots of "Battlestar Gallactica", "Saved by the Bell" and "Punky Brewster". Additionally, while it will launch in the spring, Peacock is expected to play a role in NBC's coverage of the Summer Olympics in 2020.
Peacock will offer a combination of weekly series whose episodes drop individually and binge drops and will have film library titles from Universal, DreamWorks Animation and Focus Features. Among the originals will be the comedy "Rutherford Falls," the Saturday Night Live documentary series "Who Wrote That", and a talk show with Jimmy Fallon.
A pair of stalwart NBC series of recent vintage that have been streamed on Netflix are coming "home" to Peacock. "The Office" one of Netflix' most-viewed series, moves in 2021, and "Parks and Recreation" moves next October.
Peacock also is relying heavily on Universal's DreamWorks Animation division for children's content, including films such as How to Train Your Dragon, King Fu Panda and Shrek. DreamWorks TV also is developing programs.
Universal Brand Development presumably would handle merchandising for any Peacock-based programming.
HBO Max
Rollout: May 2020 (U.S.)
Pricing: $14.99
Region: North America, Latin America, South America
HBO Max seems sure to be a successor to the existing HBO Now (which parent WarnerMedia says will continue to operate for the time being), streaming HBO content from that service, and adding Warner Bros. films, legacy programming from other WarnerMedia companies (such as Cartoon Network, Turner and others) along with original programming, as well as mining the HBO library.
Some notable coups: It grabbed the rights to "Friends," – one of the most-viewed shows on Netflix – "The Big Bang Theory" and "The West Wing" beginning next year.
An HBO spokesman said it was "premature" to discuss licensing plans for HBO Max. But licensing was more a niche than a core business for HBO before "Game of Thrones" sparked a program that ranged from beer and collectible figures to apparel and other products.
The lineup will include a revival of Cartoon Network's "Adventure Time" series, which ended a 10-season run last year. HBO Max ordered four, one-hour specials and will release two on the service next year.  The service has been steadily building children's and family-oriented programming, including a recent deal with Japanese animation company Studio Ghibli. Perhaps most notably in the children's area, it recently announced an agreement with Sesame Workshop that will see five new seasons of Sesame Street debut on HBO Max before airing for free on PBS, beginning in 2020. The deal also includes the Sesame Street library, as well as four new specials.
HBO Max also is developing original competition series, including "Karma" and "Craftopia."
To jumpstart the service, WarnerMedia will initially give 10 million AT&T wireless customers, who also are HBO subscribers, free access to HBO Max. This also includes subscribers to AT&T's other streaming services: DirecTV Now and AT&T TV Now.
Netflix
Launched: Streaming began in 2010
Subscribers: 158 million (globally)
Price: starts with a basic (non-high definition) package at $8.99 and only programming to be watched on one screen at a time and rises to $15.99 for high-definition and the ability to have content on four screens at the same time.
With 158 million subscribers globally, Netflix is the largest existing streamer, but only in the past two years has had a merchandising success, with "Stranger Things". The company created a small internal team for the licensing business, and currently is looking to significantly expand that department as it increases its efforts in original production.
For example, last week it issued a list of 43 original programs, series or films for release in November, including an original take on the Dr. Seuss classic "Green Eggs and Ham" (Nov. 8) and its new film The Irishman that will be released both for streaming and in select theaters. It also announced a new deal for Xilam Animation's CG-animated preschool series "Oggy Oggy" that will debut in 2021.
As in the past, some recent series that stream on Netflix, but for which the service doesn't own the consumer products rights, have developed strong licensing programs. Universal Content Production is working with agent Striker Entertainment on "Umbrella Academy," which was released in February; there are about a dozen deals in place, including those for toys (Xtreme Play Toys), Funko (collectibles), Dark Horse (comic books) and Ripple Junction (apparel).
Netfix is expected to invest $1.1 billion in animation this year, much of it for children's content, according to venture capital firm Loup Ventures. Netflix has announced dozens of high-profile animation projects, including Klaus from Sergio Pablos (Despicable Me) and Guillermo del Toro's adaptation of Pinocchio. About 60% of Netflix subscribers watch children's programming and, in a recent month, 50 million Netflix profiles streamed children's titles, according to Fast Company.
Amazon Prime Video
Launched: Started as Amazon Unbox in 2006
Subscribers: 96.5 million as of July
Price: Amazon Prime membership (which includes Prime Video) is $12.99 monthly, $119 annually
Amazon Prime Video has long competed with Netflix and perhaps the biggest news recently has been that it is developing a "Lord of the Rings" prequel for release in 2021 and also has "The Hunt" being produced by Oscar winner Jordan Peele.
Amazon has assembled a growing roster of original shows including the likes of "Man in the High Castle," "The Marvelous Mrs. Maisel," "Undone," and comedy "Fleabag." It also has exclusive streaming rights for series such as "Downton Abbey," "The Americans," and HBO's back catalog of programming.
Amazon, which took booth space at Licensing Expo in 2016 and 2017 for its children's programming, has pursued licensing for its series, and established a Los Angeles-based in-house licensing and merchandising operation a year ago. Deals involving Amazon-streamed properties include a version of Hasbro's The Game of Life tied to "The Amazing Mrs. Maisel"; licenses granted to Just Play (toys) and Ravensburger/Wonder Forge (puzzles/games) for both "If You Give a Mouse a Cookie" and "The Stinky & Dirty Show" children's programs; licensee Idea Planet's development of a replica of the Rocinante spaceship that is central to the series "The Expanse," for which Amazon acquired rights last year after it was cancelled by the Syfy Channel.
CBS All Access
Launched:  2014 in U.S., Canada and other international markets
Price: $5.99 or $9.99 (advertising-free)
Subscribers: Currently more than 8 million, targeting 25 million by 2022
CBS All Access is the network's hub for streaming services that has grown quickly since launching in 2014, due partly to the exclusive "Star Wars: Discovery" series. It provides full-length episodes of CBS programs, live streams from CBS affiliates in 124 U.S. markets, and back catalog and original series, including Star Trek.
Following the debut of "Star Trek: Discovery" in 2017, CBS has been developing additional spin-off series specifically for the streaming platform, including "Star Trek: Picard" (which launches Jan. 23), and "Star Trek: Lower Deck" (slated for next year), both of which will have licensing programs, says CBS' Veronica Hart. There are more than 20 licensees for "Star Trek: Discovery," and book (Simon & Schuster) and comic (IDW) deals have already been secured for "Star Trek: Picard," along with about 10 other agreements including those for apparel (Bioworld) and jewelry (Rocklove). CBS also has worked with both its online (Cryptic Studios) and mobile game (Disruptor Beam) licensees to update their titles with popular content from the Star Trek: Discovery series soon after it is streamed.
Jordan Peele's CBS All Access take on the "Twilight Zone," which was released April 1, also has a program with many licensees having deals across both the classic and streaming series. Among these are latex masks developed show prop artists (Trick Or Treat) and premium collectibles (NECA).
In many cases, especially with Star Trek, CBS has worked to make print-on-demand product available shortly after a new episode airs through licensees Trevco and Snow Commerce, which operates  CBSstore.com. 
Hulu
Region: U.S.
Launched: 2007
Pricing: $5.99 or $12 (advertising-free)
Subscribers: 28 million as of January
In addition to shows from ABC, NBC and Fox that are available shortly after broadcast plus the "Seinfeld" library, Hulu has several original series, but doesn't control merchandising rights for them.  The highest profile of these is "The Handmaid's Tale," for which MGM controls the licensing rights. The licensing program ran into controversy with last year's launch of a wine program with licensee Lot18, but continues to have product through DTRs with the likes of Spirit Halloween (costumes) and Hot Topic (apparel, pins).
Hulu with Live TV was launched in 2017 featuring broadcast TV channels.
AMC Theaters on Demand
Region: U.S. with 661 theaters and 8,200 screens
Launched: Oct. 15
Price: $3-$5.99 per film for two-day rentals, $9.99-$19.99 to buy
While movie theater chains have long been at odds with streaming services, AMC recently was the first in the U.S. to introduce one (Cineplex has one in Canada.)
AMC Theaters on Demand launched earlier this month and plans to eventually offer 2,000 catalog films for sale or rental. Disney, Warner Bros., Universal, Sony and Paramount have all made deals with AMC for library and new releases.
AMC is mining the 20 million members of its AMC Stubs customer loyalty program. "Our theater business is mature," AMC CEO Adam Aron told The New York Times. "There is a high-growth opportunity in this digital expansion."
YouTube TV
Region: U.S.
Launch: April 2017
Price: $49.99
Subscribers: More than one million
The service comes with a cloud-based digital video recorder that stores programs on YouTube servers and it offers access to more than 70 networks. YouTube TV added nine channels from Discovery earlier this year as well as Cozi TV, which airs shows like "The Office" and "Frazier." It will have PBS and PBS Kids starting in November.
Contacts:
AMC Entertainment, John Hsu, VP Corporate Development, 913-213-2000
Amazon Prime Video, Jamie Kampel, Head of Licensing Merchandising, kampeljk@amazon.com
Apple, Eddy Cue, VP Software and Services, 408-996-1010
CBS All Access, Veronica Hart, EVP Global Franchise Management, 212-975-6894, veronica.hart@cbs.com
Disney, Josh Silverman, EVP Global Licensing, 818-544-0041, josh.silverman@disney.com
HBO, Jeff Peters, VP Licensing and Retail, 212-512-7800, jeff.peters@hbo.com
Universal Brand Development, Cindy Chang, SVP Consumer Products, 818-777-4382, cindy.chang@nbcuni.com.