How Will It All Fit Into Retail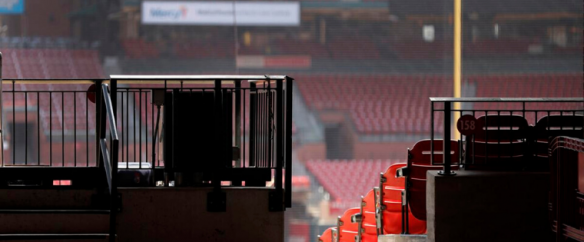 How will the crowded sports and entertainment calendars sort themselves out? Earlier this week, we discussed the questions raised for leagues, events, film companies and licensees by the number of major  top drawer attractions that have been postponed so far and which promise to be joined by others as the coronavirus scrambles the spring and summer calendar all over the world. Of course, any discussion is premised on a return to some form of "normal" in enough time to execute on revised plans.
But a point we glossed over was the logjam this promises to create at retail, with sporting events moved from traditional spring dates into fall, top sports leagues scheming to jam truncated seasons into the schedule and, potentially, tentpole films being shoehorned into a few weeks going into the holiday season – already a prime time.
Big questions
So the question for licensors and licensees will come down to how many big programs retail can support at the same time. Some of those answers will be based on an absolute unknown: what will be the nature of consumer spending? Will people coming out from under "shelter in place" return to prior spending patterns, or will there be fundamental changes? Will the economic hit that many if not all have taken weigh on the amount and nature of the merchandise they'll buy?
So far, the prognosticating about the film schedule is based on the assumption that films planned for 2020 will actually hit the theaters this year. In reality, as seen here, only a few have actually been rescheduled for this year, and one has already moved to 2021.
Scrambled schedule
The sports schedule is even more scrambled, since spring and summer in the U.S. is where virtually every major sports meets – MLB with Opening Day this week (sigh!), the NBA and NHL moving toward their playoffs, and Major League Soccer moving into high gear. Around much of the world, soccer leagues were moving toward their grand finales when the lights went out.
Several singular sporting events have been shifted, and it's likely that others will follow.
And, of course, the Tokyo Olympics were on the horizon. As we noted, the merchandising community was heartened by the fact that the logo will still say Tokyo 2020, though the games will be staged next year.
(UEFA, the governing body of European soccer, has taken a similar course, but had left itself some licensing and branding wiggle room when it shifted the wildly anticipated June/July  Euro 2020 tournament to next year. According to the New York Times, "A week before the announcement, lawyers for UEFA had registered the trademark Euro 2021 with patent offices for the European Union, Britain and the United States.")
Here's to when all these questions give way to a phrase – or some appropriate equivalent – will be heard by retailers, licensors, licensees and consumers alike – Play ball!