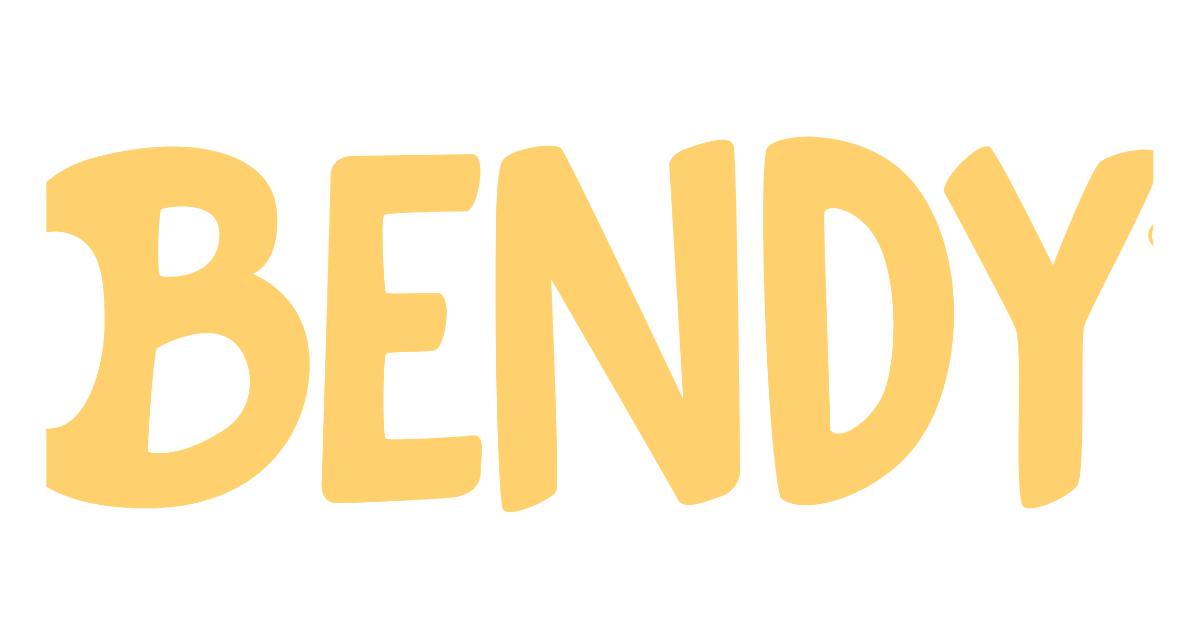 Jakks Pacific & Disguise Ink Worldwide Deal with Rooster Teeth for Bendy
Santa Monica, CA —  JAKKS Pacific and its Disguise costume division signed a multi-year partnership with Rooster Teeth and Joey Drew Studios to bring Bendy® to the world. JAKKS and Disguise will design, develop and manufacture action figures, plush, playsets, costumes and costume accessories commencing in fall 2023.
Disguise first launched Bendy and the Ink Machine® costumes in North America in 2018 and saw great success with the horror-gaming-themed Halloween costumes for several years.  JAKKS is now joining in the mix with master toy rights and the company-wide rights are being expanded to include worldwide distribution.
Bendy and the Ink Machine and Bendy and the Dark Revival® are puzzle-action-horror games, created by Joey Drew Studios, that boast a unique cartoon atmosphere and intense and frightening storylines that keeps players on the edge of their seat. The Bendy fanbase is a passionate global audience that loves the cartoon characters and eagerly awaits each new entry in the franchise.
"JAKKS and Disguise have an incredibly robust portfolio of video game licenses and costume lines. Bendy was Disguise's first product line for episodic horror," said Virginia Reneau, SVP of Licensing for JAKKS and Disguise. "We were very excited to see the fans new and old show up to retail to dress up as their favorite Bendy character for Halloween and we are so happy to continue to extend this brand into our toy line as well."
All Bendy toys, costumes and accessories will be widely available at retailers in North America in store and online this fall.
About JAKKS Pacific, Inc.:
JAKKS Pacific, Inc. is a leading designer, manufacturer and marketer of toys and consumer products sold throughout the world, with its headquarters in Santa Monica, California. JAKKS Pacific's popular proprietary brands include: Fly Wheels®, Perfectly Cute®, ReDo Skateboard Co.®, X Power Dozer®, Disguise®, Weee-Do™ and a wide range of entertainment-inspired products featuring premier licensed properties. Through JAKKS Cares, the company's commitment to philanthropy, JAKKS is helping to make a positive impact on the lives of children.
About Disguise, Inc.:
Since 1987, Disguise has been a global leader in the dress up and roleplay industry creating innovative and trend setting costumes and accessories. Based in San Diego, Disguise produces costumes and accessories under many of the world's leading licensed brands, as well as its own proprietary brands for the world's largest retailers including specialty, party and pop-up stores. Disguise designs and manufactures millions of costumes each year bringing smiles and creating memories for kids and adults alike.
About Rooster Teeth Games:
Rooster Teeth Games is an American video game developer, publisher and distributor which serves as Rooster Teeth's video game division. It is focused on "bridging the gap between independent game developers and the worldwide community of gamers." Rooster Teeth has a massive global footprint of more than 45 million subscribers to its YouTube Network, 5 million unique weekly viewers across its RoosterTeeth.com hub and more than 4 million registered community members. The company was founded in 2003, and is a subsidiary of Otter Media, a WarnerMedia company.
About Joey Drew Studios:
Joey Drew Studios is a video game developer and the studio behind Bendy®, a horror game staple in the indie game community. Pairing dark themes with humorous twists, Joey Drew Studios is known for its unique and atmospheric gaming experiences through the use of inventive original characters, passionately crafted worlds, and innovative storytelling.