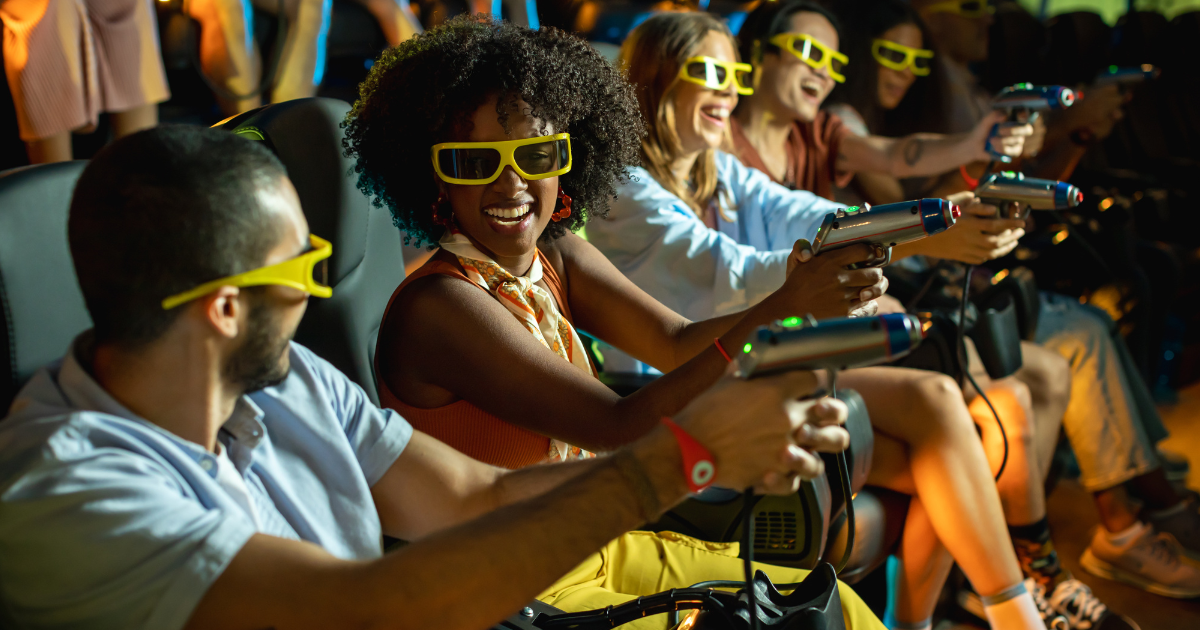 Katmandu Park Punta Cana Announces Opening Date; Tickets On Sale Now
Falcon's Beyond's  Katmandu Park | Punta Cana, theme park, will on March 15, 2023, with tickets now on sale. The new park in the Dominican Republic features cutting-edge, first-of-its-kind rides and attractions that immerse guests in the company's original, proprietary franchise, The Hidden Realms of Katmandu.
The park offers three ticket packages, to help visitors customize their experience to best fit their needs. Full details on the park's ticket packages can be found in the form of a full press release HERE.
The Caribbean's first world-class theme park, Katmandu Park:
Features unique, high-tech attractions: This includes a Suspended Theater ttraction that offers an immersive experience unlike ones commonly found at other parks, a reimagined 4D interactive theater, a 4D Dark Ride, and a next-level interactive walkthrough attraction. The park experience will also be blended together by BeyondME, a free-to-use fan loyalty and online game platform for all ages, allowing guests to gain and spend their "XP" experience points, connecting both real-life experiences inside the park and various digital experiences, including mobile games, Roblox and online shopping.
Rethinks the modern-day theme park: The industry has long been dominated by traditional "mega park" experiences – attractions scattered across a massive footprint. With Katmandu Park, Falcon's will offer a revolutionary alternative through a "Big Experience/Small Footprint" theme park concept, offering world-class experiences in a smaller landscape.
Seamlessly integrates storytelling while providing unique experiences for all: As part of one overarching, episodic Katmandu storyline, the park's marquee rides stand alone while living within the universe of the Katmandu franchise. Falcon's carefully matched the Katmandu storyline to these attractions best suited to an experience that immerses guests in the unfolding adventure, while allowing them to enjoy them independently from one another.
Provides a unique "resortainment" experience: Katmandu Parks will be connected to premier resort destinations, seamlessly blending extraordinary entertainment experiences with premium resort amenities. The first of these new resorts, Falcon's Resort by Meliá | All Suites Punta Cana, is located just steps away from the park.