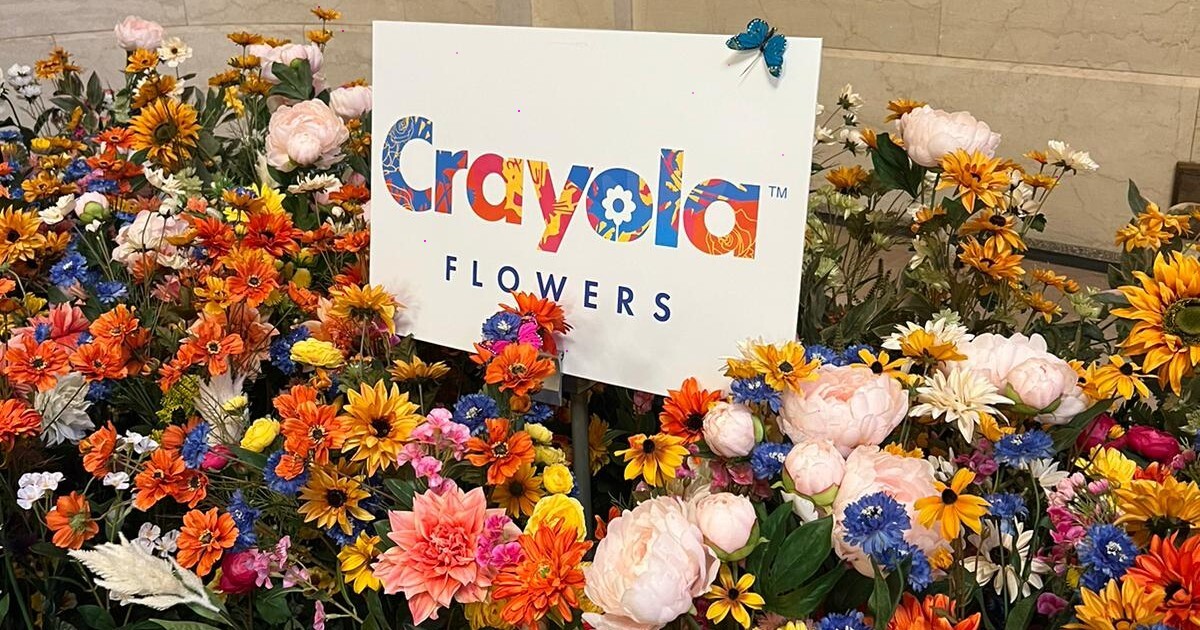 LBE Attracts New Definition
By Mark Seavy
As Location-Based Entertainment (LBE) continues to expand, so does its definition.
Once largely confined to major theme parks, resorts, and hotels, LBE increasingly includes cafes, play parks, live shows, family entertainment centers (FECs), and other facilities. And the growth of the LBE market shows little sign of slowing down.
Crayola, for example, launched its online Crayola Flowers program with licensee and fresh cut flower distributor Mrs. Bloom's earlier this week in New York's Grand Central station. Crayola Flowers sells bouquets and box flowers and doubles as a fundraising platform where 10–50% of each direct sale is given to a participating charity or entity chosen by the participant. Nonprofit organizations can use it as a floral storefront to raise funds and there are plans to expand the program at retail going forward, said Warren Schorr, SVP of Business Development, Global Licensing, and Experiences at Crayola.
Crayola also has plans for cafes and an entertainment center in Singapore targeting 18- to 30-year-olds. Further FEC expansions are being considered for China, Saudi Arabia, and South Korea, CEO Richard Wuerthele said.
Moonbug Entertainment—which is home to properties like CoComelon, Blippi, and Little Baby Bum—recently launched a 5,000-square-foot pop-up playground in Hong Kong as well as an indoor version in Malaysia. And toymaker Melissa & Doug, long a staple of retailers, is opening its first store on October 6 in White Plains, NY.
"We haven't really defined what a location-based experience is and that's because it's almost everything and anything," Susan Vargo, Head of Live Events and LBE at Moonbug, said during Licensing International's recent LBE: Ask the Experts webinar. "That could be the free mall appearance of a costumed character or up to a one-week stay at a hotel. I think there is a whole on-ramp of different experiences from high touchpoint, low cost [experiences] to high investment by uber fans."
That range of experiences is attracting new entrants into the LBE business. WildBrain, for example, recently created an LBE division to focus on its Peanuts, Teletubbies, and Strawberry Shortcake IPs, but also to create experiences for third-party properties, CEO Josh Scherba said.
"LBE is a skill set that doesn't make sense for some IP owners to have in-house but given our nature it certainly makes sense for us to see it as a value add," Scherba said. "These tools beyond our own IP makes us attractive to meaningful IP owners."
Even as the LBE industry continues to expand, many are investing in the theme parks and hotels that have long served as its foundation. And for large IP owners, many of which have internal LBE staff, this is a period of rapid growth.
Disney told investors last weekend it was earmarking $60 billion in spending on parks and cruises over the next 10 years, potentially as a hedge against the recent uncertainty around TV and film productions. That is double the outlay of the previous 10 years and comes after CEO Bob Iger identified Disney's parks division as a "key growth engine."
Additionally, construction began in May on the sprawling Everest Place in Orlando, FL that will encompass 783 condominiums and 793 hotel rooms, including Nickelodeon Hotels and Resorts. Nickelodeon already has resorts in Punta Cana (Dominican Republic) and Riviera Maya (Mexico) that offer amenities and experiences inspired by brands like Dora the Explorer, Paw Patrol, Teenage Mutant Ninja Turtles, and SpongeBob SquarePants.
Development is also beginning in Bali on a Paramount theme park under a licensing agreement with the Indonesian entertainment company PT Kios Ria Kersai, the first phase of which is slated to open in 2025. The park is likely to have some Nickelodeon attractions as well.
"If you are going to build an attraction or experience, you are going to need a brand with longevity, that's steeped in tradition, and with a fan base because this is a huge investment," said David Mandt, EVP and Chief Governance Officer at IAPPA.  "But there are many opportunities for those pop culture moments when things are buzzing. They may be less capital intensive but offer a reason to visit an attraction today."