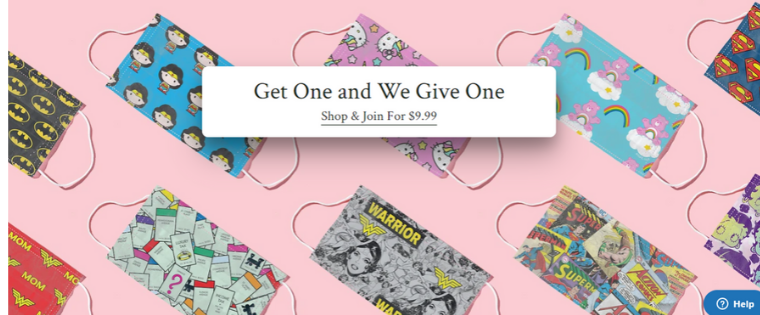 Licensed Facecoverings Quickly Move Onto Virtual Shelves
Licensing has hit the non-medical face mask business with a bang.
In the past several days, two major developments – the launch of Trevco's  MaskClub.com with a collection of licenses from major entertainment and toy brand licenses, along with the NBA's announcement of sales through Fanatics of officially licensed NBA and WNBA masks from FOCO and Industry Rag – seem to have opened the licensing floodgates. Other sports leagues, studios, brands and fashion companies are expected to follow suit in quick order. Musical acts also are chiming in.
Speed Is Of The Essence
With facecoverings becoming mandatory in a growing number of locales, and a merchandise category that was quickly seized on by unauthorized makers, everybody realizes that speed is of the essence. Michael Lewis, CEO of trend marketer FOCO, views it through the lens of other fads such as silicon wristbands and fidget spinners, with a quick rampup to fill the pipeline and the knowledge that when it ends, it will do so suddenly.
The unique factors here, he says, are that the facecovering has a defined utility, and that "the traditional wholesale/retail ecosystem is shuttered," so there's a premium now on partnering with licensees who have established online distribution.
Cutting Red Tape
Trevco and its licensors generated speed cooperatively. Trevco emailed plans to property owners with artwork previously approved for other products and a mockup of the mask design, asking for approvals. Some came within a matter of hours, says Trevco CEO Trevor George, whose company launched MaskClub.com on April 10, just six days after George began developing the plan.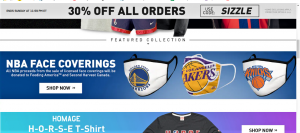 "The brands we have on the site all cut through the red tape and make it happen and a lot of respect should be given them for being able to do this so quickly," says George. "For the others, I understand the need for process, but this is an unprecedented. In the world we are living in right now four weeks is too late. It wouldn't be too late in the sense that there could be a licensee who gets rights to sell through brick and mortar retail when they reopen. But in terms of reaching consumers today it has to be online and has to be available to ship within 10-15 days."
Huge Potential
Assuming that facecoverings continue to be proscribed by government and health agencies until a COVID-19 vaccine is developed and widely distributed, Lewis estimates the U.S. pipeline fill at 4 billion-6 billion pieces in 12 months, with consumers buying multiple iterations.
He expects companies to quickly introduce multiple product innovations. Indeed, Bioworld's Jason Mayes says the company "is actively pursuing multiple facewear and neckwear category options [and] filed a patent in April related to an integrated execution with these categories."
He added that he thinks "Trevco's MaskClub is a positive initiative in the industry.  It's been good to see companies working on quick turn strategies to make positive impacts during this challenging time."
Charity Component
Both of the announced ventures have a significant charity component. "I think many brands around the world, licensed or not, want to approach this product [masks] correctly, and in an environment like this there has to be some giving component," says George.
"If you can help, I think the expectation from the consumer is that you should and we wouldn't have been able to get the rights if there wasn't a giving component." Trevco, better known for making licensed print-on-demand apparel, has switched its Michigan plant to producing non-medical cloth masks bearing IP from Warner Bros., Hasbro, Cloudco, King Features, Cartoon Network and Sanrio.
Sanrio's Craig Takiguchi said that "our philosophy of 'Small Gift, Big Smile' and our message of kindness and friendship seems consistent with the goals Trevor and MaskClub were developing, and are certainly appropriate for these times. We will continue to seek out partnerships with companies that are aligned with our mission.  Our program with MaskClub shows how quickly we can react to market conditions."
Leveraging Existing Product
Even before its NBA deal became public, FOCO had begun leveraging its existing business in neck gaiters, for which it has long had licenses with the big four US-based sports leagues, more than 200 colleges. (It also launched sales of gaiters licensed by almost all major EPL soccer clubs "within the past 72 hours," he said Friday.) It has stepped up an already robust social media marketing campaign for them.
Trevco's masks are being sold separately at $13.99 or as part of a monthly subscription service ($9.99); with every one sold being matched by MaskClub donating medical-grade versions (supplied by health products supplier HoMedics) to a first responder through the First Responders Children's Foundation. And with every mask MaskClub sells using certain designs from fabric wholesaler Scalamandre & Stark, a medical-grade mask will be donated to the foundation first Responders and  all net proceeds go to the Bronx, NY-based Kips Bay Boys & Girls Club.
All of the proceeds from the masks sold through the NBA online store will benefit hunger relief organizations, Feeding America in the United States and Second Harvest in Canada, for communities affected by the spread of COVID-19. FOCO also will funnel 30% of what it sells through its own site to the same organizations.
Despite a broad selection of licensed IP, the top selling design MaskClub.com has been the American flag, sales of which have been double those of others. Superhero designs such Wonder Woman also have been strong sellers. As a result of restarting production, Trevco also has been able to bring back about 80% of more than 50 employees that had been furloughed as the company cut costs in wake of the pandemic.