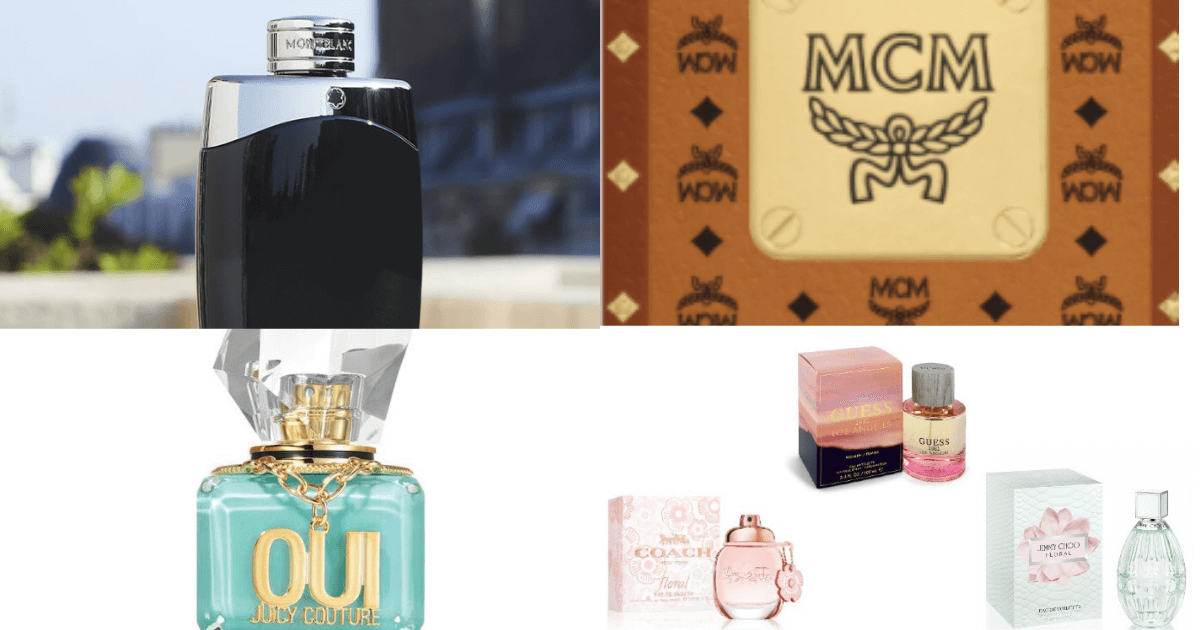 Licensed Fragrances Show Their Strength
If anything was clear from beauty products companies' recent financial reports, it's the strong role licensing is playing in fragrances.
Licensed fragrances from Gucci and Burberry (Coty is licensee for both) to Juicy Couture (Revlon) and German leather goods luxury brand MCM (Inter Parfums) have gained favor with consumers.
Licensing Jumpstart
"We are actively pursuing new license agreements as a way to accelerate our growth with brand owners who are looking for a new partner to jumpstart their fragrance franchise," Inter Parfums CEO Jean Madar said. "While we can't make any promises that new license agreements will be signed, this is a high priority for us, just as we are pursuing desirable names, while being courted by several brand owners."
Among other developments in fragrances:
Inter Parfums renewed its licensing agreement for fragrances with fashion designer Anna Sui through 2026 with an option for a five-year extension. It first signed with Sui in 2011.
Inter Parfums' revenue rose 26.2% and 39% in the U.S. ($38.8 million) and Europe ($155 million), respectively. U.S. sales were led by a licensed Guess brand fragrance and the launch of Abercrombie & Fitch and Kate Spade products. Overall sales jumped 37% to $198.5 million as its Montblanc (27.5%), Jimmy Choo (66.7%), Coach (8.8%) and Lanvin (91.2%)licensed products all posted revenue increases. Montblanc and Jimmy Choo brands accounted for 20% and 18%, respectively, of the company's first quarter revenue.
"It is true that women who buy the same fragrance for years will be inclined to buy a new fragrance if it comes from a fashion or jewelry brand they like," Madar said.
Separately, Inter Parfums renewed an outbound licensing pact for womenswear for its Rochas brand with Onward Luxury Group, but at a lower royalty rate, the company said in an SEC filing.
Coty reported strong sales of licensed Gucci, Burberry and Marc Jacobs fragrances in the first quarter ended March 31. Gucci fragrances and make-up will be key for Coty's expansion in China, where the company opened a flagship Gucci store in February on Alibaba's Tmall ecommerce site. The Gucci and Burberry brands posted "strong sales" in China in the first quarter, Nabi said.
Revlon's fragrance business posted an 11% increase in revenue to $75 million during the first quarter ended March 31, led by the Juicy Couture (licensed from Authentic Brands Group) and John Varvatos brands. Revlon acquired the Juicy Couture and Varvatos licenses when it acquired Elizabeth Arden in 2016.
Just like seemingly every other person, place or thing, a fragrance brand is getting in on the NFT business. Look Labs founder Jordan Katzarov created a digitized version of his brand's fragrance Cyber Eau De Parfum. Ten fragrances are available in an NFT format, and each will be accompanied by a physical collector's edition of the fragrance bottle that lights up when touched. The top bid on Rarible, which operates with cryptocurrency, is currently 0.4 wrapped etherum (currently valued at about $1,600). The luxury fragrance will be sold in a standard bottle via DTC e-commerce starting next week, with 500 units available at $289.