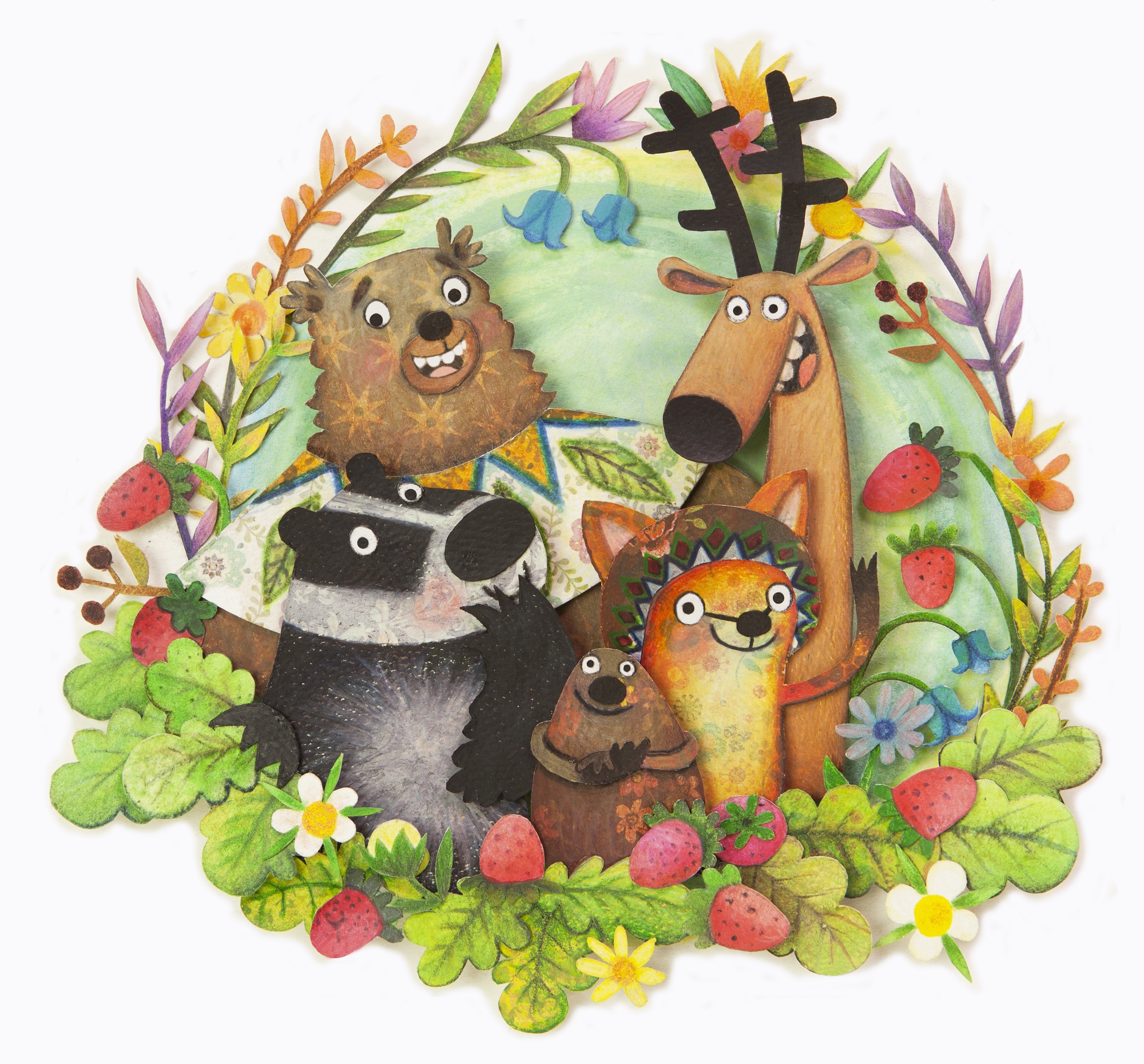 Licensing Works!® and Koko Rose Media Partner on Deer Little Forest™
Brand Management Company to Develop DLF
Licensing and Publishing Platforms in North America
(London, UK, Oct 8, 2019) Koko Rose Media has teamed up with leading American independent brand company Licensing Works!® on Arts & Lifestyle property
Deer Little Forest™, created by UK illustrator Jo Rose. The agreement, finalized at BLE 2019, will see Licensing Works! develop licensing and publishing strategies for Deer Little Forest in North America, kicking off at ABC KIDS EXPO this month.
Founded by industry veteran Leslie Levine, Licensing Works! has established itself as a leading boutique agency capable of standing toe-to-toe with major brands and CP giants in an extremely competitive market, successfully establishing significant and longstanding retail presence in North America for iconic brands such as The Little Prince™, Zorro®, Tarzan®, andMoulin Rouge®. Other classic properties recently added to the company's roster include The Snowman™ and Fun with Spot™.
Leslie Levine, Founder and Owner of LICENSING WORKS! commented, "Lisa and Jo have done an incredible job in developing the instantly recognizable and unique designs of Deer Little Forest into a property that we feel will resonate well with the North American consumer.  We look forward to working with them both to translate the Brand across a broad range of product categories."
"We are genuinely thrilled to be working with Licensing Works!, and for our property to be represented in their high-quality catalogue," added Lisa Hryniewicz, Managing Director of Koko Rose Media. "Leslie and her team's expertise in curating classic publishing brands with a strong design element makes them a very exciting partner for Deer Little Forest."
Deer Little Forest is an Arts & Lifestyle brand featuring an esoteric collection of mischievous forest characters and nature-inspired designs. Deer Little Forest embodies the inherent humor of animals, bringing the outdoors indoors, and making nature a part of daily life, a combination sure to evolve into an evergreen property. The high-end Brand is ideally suited to ranges targeting parents and toddlers, from babywear, party goods and soft toys, to housewares, stationery and textiles. Publishing already forms a key pillar with a large range of greeting cards, a picture book developed with Ingrid Selberg (former Managing Director, Simon & Schuster) and Margaret Hope (former Art Director at Random House, Simon & Schuster and the BBC);  several books developed with Japanese agent Honmoku Files, and an original array of baby book concepts.
All Deer Little Forest rights are held by Koko Rose Media, a joint venture between Managing Director Lisa Hryniewicz and Creative Director Jo Rose. International licensing rights are managed by: This is Iris (United Kingdom & Eire); Ferly (Licensing in Scandinavia, Publishing in Europe excluding UK); Honomku Files (Japan); The Icon Company (Russia, CIS); and now Licensing Works!® (North America).
For more information see:
https://www.licensingworks.us/meet-our-clients/deer-little-forest/