LIMA Announces Retail-Focused Conference Sessions at Licensing International Expo 2011 In June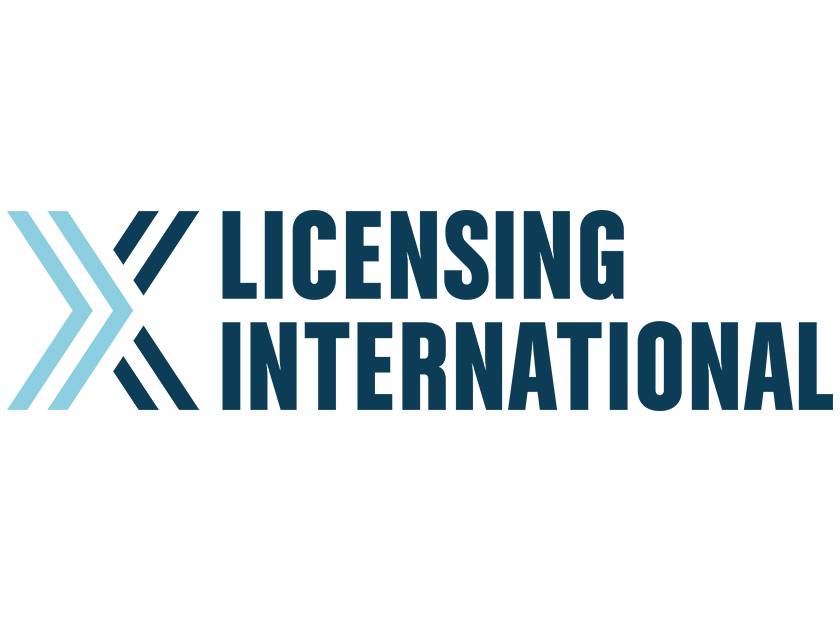 (New York, NY) May 6, 2011 – How has the retail landscape changed in the last year and how can licensors and licensees adapt to take advantage of it? What kinds of retail strategies will be effective in coming years? And what must the licensing community know before pursuing retail distribution in emerging markets? These are among the questions to be addressed in three retail focused conference sessions at Licensing International Expo 2011, June 14 – 16 in Las Vegas.
Part of the Licensing University™ presented by the International Licensing Industry Merchandisers' Association (LIMA), these must-attend sessions will guide licensees and licensors in developing successful retail strategies for the coming years.
The State of Retail in the U.S.: Pre-Show Session and Bus Tour
Lisa Carver, Managing Partner and Carol Spieckerman, President, newmarketbuilders
Sunday, June 12, 12:30 to 5:30 p.m.
The retail landscape has undergone a dramatic transformation since last spring, with retailers acquiring new brands, launching new formats and developing private labels while at the same time defining themselves as brands. The presentation by these two powerhouse retail consultants will provide an overview of the current retail environment and explain how this evolution will impact your brand strategy. Carver and Spieckerman will then host a bus tour to select retailers, including JC Penney, Walgreens, Family Dollar, Kohl's and Best Buy, that are defining the future of retail in multiple categories. Cost for the presentation, tour and lunch is $75 per participant for LIMA members and $80 per participant for non-members.
Carol Spieckerman and Lisa Carver are co-founders of newmarketbuilders. Spieckerman plays an integral strategic role in developing brand positioning and acquisition strategies for Fortune 500 brands, licensors, agencies and retail suppliers, and Carver develops retail strategies that maximize exposure for companies' products and services.
Thinking Outside the Big Box: Retail Strategies Beyond the Top 12
Todd Donaldson, Vice President Sales, IMC Licensing
Mike Slusar, Managing Director, Brandar Consulting
Tuesday, June 14, 11:45 a.m. to 1:15 p.m.
In an economy that remains challenging, retailers large and small are using brands to generate consumer excitement and store traffic. These retailers are using private label programs, corporate brands and trademarks, and licensed properties including creative direct-to-retail exclusives. This along with unprecedented growth of online opportunities for branded and licensed merchandise is helping retailers thrive. Todd Donaldson and Mike Slusar will outline successful retail strategies for staying relevant to consumers and strengthen your brand despite economic pressure.
At IMC Licensing, Donaldson is responsible for identifying and developing relationships with key manufacturers, retailers and brand owners across the consumer product sector. Slusar, of Brandar Consulting, is a seasoned licensing professional and former Director of Brand Licensing at AT&T Knowledge Ventures.
Changarros, Kirana & Souks: International Retailing Beyond Walmart & Carrefour
Ira Mayer, Publisher, EPM Communications
Karen Raugust, Special Projects Editor, EPM Communications
Wednesday, June 15, 3:15 to 4:45 p.m.
Major U.S. and European retail chains are expanding into emerging markets. As they do so they are learning, sometimes the hard way, that local retail traditions pose formidable competition. Ira Mayer and Karen Raugust of The Licensing Letter will explain retail practices common in the most significant emerging markets for licensed merchandise, the lessons multinational retailers have learned, and how local retail operations will influence your market strategy.
Mayer oversees the publication of EPM Communications' research studies, books and newsletters, including The Licensing Letter. Raugust serves as Special Projects Editor for EPM Communications and The Licensing Letter and is the author of EPM's The Licensing Business Handbook, currently in its 7th edition.
To view the complete 2011 seminar lineup and see which sessions count toward Certificate of Licensing Studies certification, visit www.licensingexpo.com. You can register online, or by phone at (888) 644-2022. Sessions have limited seating and registration is on a first-come, first-served basis.
LIMA members are eligible for discounts on all Licensing University sessions. Pricing is as follows:
Advance registration
Single session: member/non-member, $160/$185;
Five-pack: member/non-member, $500/$615;
Unlimited: member/non-member, $1,025/$1,230.
On-site registration
Single session: member/non-member, $190/$225;
Five-pack: member/non-member, $600/$740;
Unlimited: member/non-member, $1,025/$1,475.
For information about the 2011 Licensing University conference program, contact Christina Attardo at cattardo@licensing.org.
###
About LIMA: Founded in 1985, LIMA is the worldwide trade organization for the licensing industry. LIMA's main objective is to work together with licensors and licensees for the advancement of professionalism in licensing through research, national and international seminars, trade events and publications. With members in 35 countries, offices in New York, London, Munich, Tokyo, Shanghai and Hong Kong and representatives in Australia, Italy, India, Spain and Eastern Europe, members enjoy access to a wide variety of activities, information and benefits. LIMA is a proud sponsor of the annual Licensing International Expo (Las Vegas), Brand Licensing Europe (London), LiMa Licensing Market (Munich), Day of Licensing (Cologne), Creative Market Tokyo, Shanghai Licensing Pavilion, Dubai Character Fair, Seoul Character Fair and the Hong Kong Licensing Show. In addition, LIMA offers ways to jump start a career in licensing through its Certificate in Licensing Studies (CLS) program, which is the only educational course specifically designed to prepare professionals to succeed in the ever-changing licensing industry, and the flip (Future LIMA Industry Professionals) program offering support and networking for industry newcomers. For more information please visit www.licensing.org.
About Licensing International Expo: Celebrating its 31st year, Licensing International Expo is the most established licensing event in the world and has become a global marketplace for leveraging brand and property equity for new licensed consumer products. The show's appeal brings together top- level retail and manufacturing executives from more than 82 countries who look to Licensing International Expo to discover new brands and revenue generating opportunities within the $180 Billion licensing industry. For up-to-date exhibitor listings, seminar scheduling, travel support and registration information, please visit www.licensingexpo.com. Follow the 2011 Licensing International Expo on Twitter at twitter.com/licensingexpo and visit the Licensing International Expo Fan Page on Facebook (www.licensingexpo.com/facebook).
About Advanstar: Advanstar (www.advanstar.com), producer of Licensing International Expo, Brand Licensing Europe, Brand Licensing Central & Eastern Europe and License! Global Magazine, is a leading worldwide media company providing integrated marketing solutions for the License, Fashion, Life Sciences and Powersports industries. Advanstar serves business professionals and consumers in these industries with its portfolio of 147 events, 68 publications and directories, 267 electronic products and Web sites, as well as educational and direct marketing products and services. Market leading brands and a commitment to delivering innovative, quality products and services enables Advanstar to "Connect Our Customers With Theirs." Advanstar has approximately 1,000 employees and currently operates from multiple offices in North America and Europe.