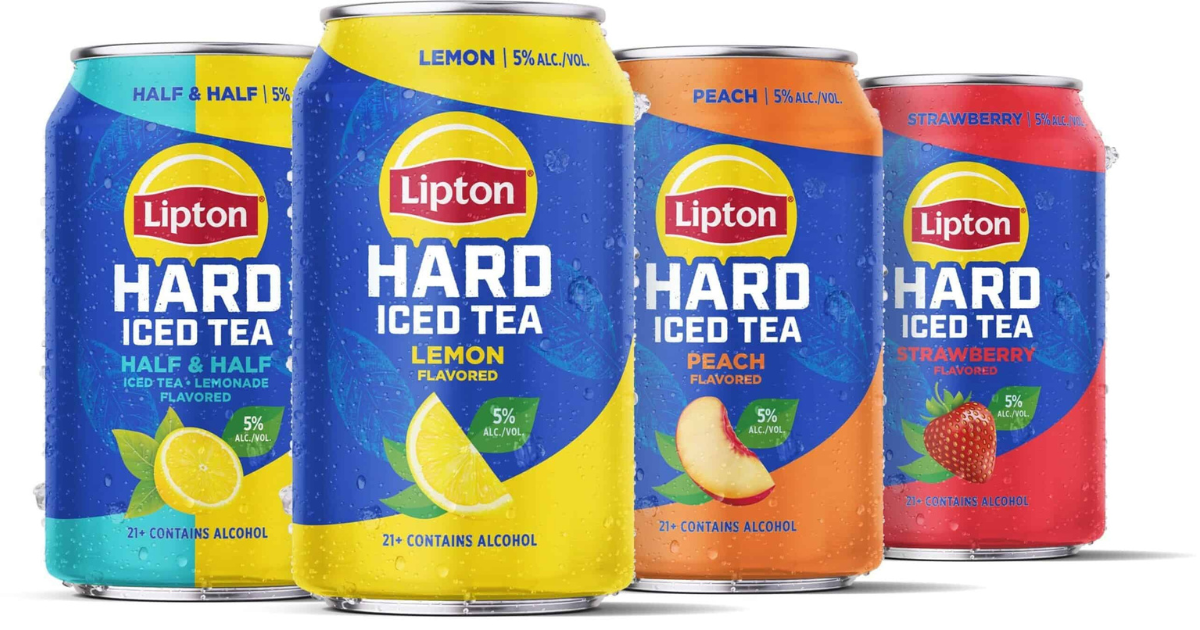 Sunrise Brewing's Licensed Lipton Hard Iced Tea Hits the Market
Licensee The Sunrise Brewing Co. is releasing Lipton Hard Iced Tea, taking the popular tea and reimagining it as a 5% ABV non-carbonated product, it says.  Launching in four flavors — Lemon, Peach, Strawberry and Half & Half — this hard iced tea lineup is inspired by Lipton tea fan favorites, it adds.
"Lipton Hard Iced Tea is what you want hard iced tea to taste like," said Lisa Texido, brand director for Lipton Hard Iced Tea, in a statement. "We created the recipe to make sure that the smooth, balanced flavor people love about Lipton iced tea really came through. I think people will be surprised that a hard iced tea can be this delicious — it's a must-try.
"We're so excited to launch these flavors just in time for the warm weather ― you're going to want to sip them all summer long," Texido continues.
The four flavors, made with real brewed Lipton tea, are as follows:
•    Lemon: Tart lemon flavor and smooth Lipton iced tea combine in this classic 5% ABV flavor.
•    Peach: Juicy peach flavor makes this fruity, 5% ABV hard iced tea stand out in the crowd.
•    Strawberry: A balanced blend of ripe strawberry flavor, 5% ABV and smooth Lipton iced tea for sunshine-ready sipping.
•    Half & Half: Lipton iced tea meets the just-sweet-enough flavor of lemonade in this refreshing 5% ABV hard iced tea blend.
Lipton Hard Iced Tea now can be purchased in a 12-can variety pack, as well as a grab-and-go single-serve 24-ounce can of Lemon or Peach. Lipton Hard Iced Tea is available at national and local retailers and convenience stores in select states.