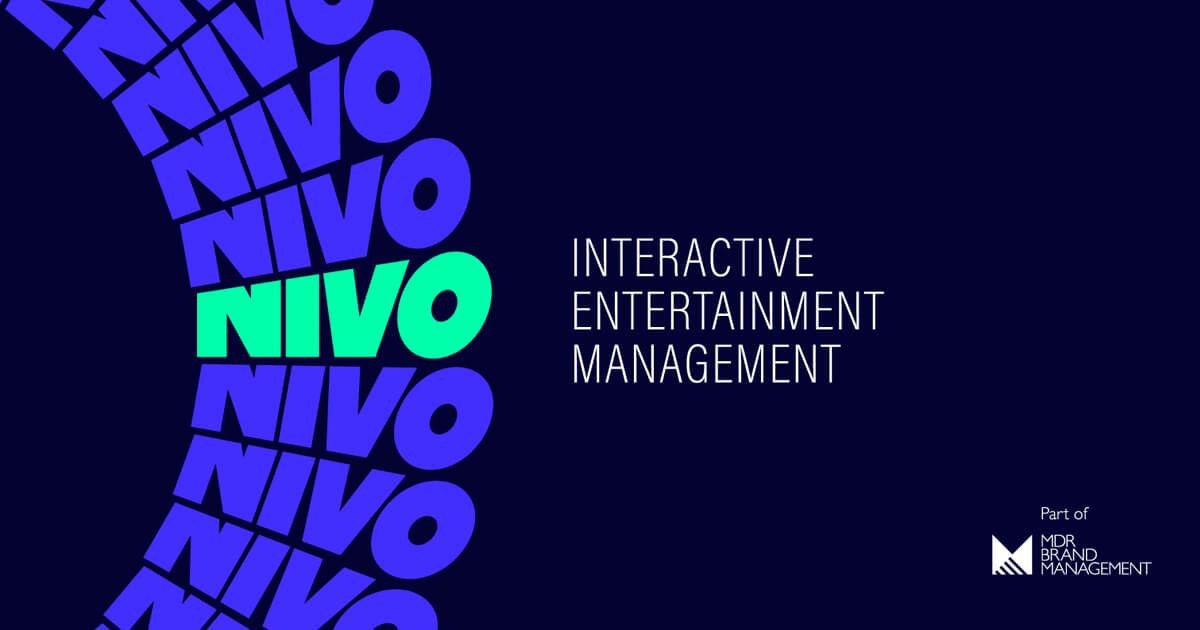 MDR Brand Management Launches New Global Esports And Interactive Entertainment Division
MDR Brand Management has launched a global esports and interactive entertainment division, NIVO Management. Operating as a standalone business, the new division will benefit from the international footprint of MDR Brand Management, which now operates in 25 locations around the world.
NIVO Management is currently working on three strategic platforms: representing elite professionals in contract negotiations; developing bespoke strategies to maximise brand opportunities, including sponsorship and endorsement deals; and providing holistic management support utilising an extensive network of specialist advisors – from nutritionists and performance coaches to private client and legal expertise.
The business has been set up in response to the growing demand for player centric management that is transparent, and free from conflicts of interest. NIVO represents players across a wide portfolio of games including Valorant and Counter-Strike: Global Offensive (CS:GO), who will have access to MDR Brand Management's global network of brands and commercial relationships. NIVO also consults for brands looking to enter the strategic esports market
NIVO is headed by Tom Murray, a lawyer within the Sports Group and Esports Group at Mishcon de Reya, working closely with MDR Brand Management CEO, Daniel Avener. NIVO has already signed a number of players, including Alex 'ALEX' McMeekin, a CS:GO and Valorant player, and Alexandre 'xms' Forte, a leading French Valorant player who was most recently signed with Alliance.
Daniel Avener said: "As a management business, as opposed to a traditional agent, we put players at the heart of our strategy. By managing negotiations, unlocking brand potential and opening up our global network of specialist advisors and brands, we enable players and talent to focus on what they do best. The launch of NIVO as a standalone division marks an important investment for MDR Brand Management in the rapidly expanding esports and interactive entertainment sector, and builds on our sustained growth over the past three years."
Tom Murray added: "We are excited to build on our success in advising leading esports professionals on their legal affairs with the launch of NIVO. Players have made it clear to us that they want their careers and commercial opportunities to be managed with the same professionalism and integrity as we approach our brand management and legal practices. We are here to deliver that."
About MDR Brand Management
MDR Brand Management is an award-winning brand management business that helps to protect and build commercial value for brands across the world. Opening in September 2018 it is the first brand management business to be launched by a leading law firm in the UK. It has successfully built a diverse and international client roster that accounted for more than $1.1billion in licensed retail sales in 2019. MDR Brand Management also provides mentoring services to aspiring British luxury companies through Walpole's Brands of Tomorrow programme.
The Mishcon de Reya Group
MDR Brand Management is one of four non-legal businesses within The Mishcon de Reya Group, alongside MDR Cyber, MDR Discover and MDR Mayfair. Each of the services offered by The Mishcon de Reya Group has a strong connection to the business of law and is complementary to our core areas of work. They are led by industry professionals recruited from a variety of non-legal industries and sectors. By harnessing this expertise we enable our clients to best meet the complex challenges and shape the exciting opportunities they and their businesses face.