Merlin Entertainment Shareholders Approve Sale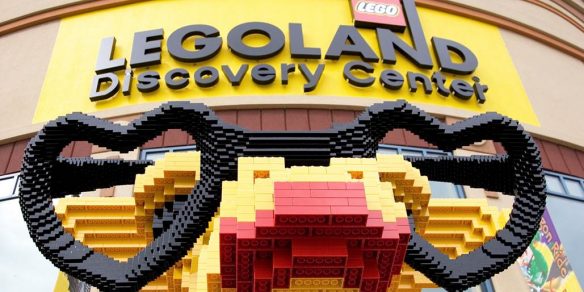 Merlin Entertainment shareholders Tuesday approved the $7.5 billion sale of the licensed theme park operator to Lego's founding family and Blackstone Group, setting the stage for the deal to close in Q4.
Merlin shareholders voted 83%-16% in favor of a sale that will see the company owned by Kirkbi — the private investment company of Lego's Kirk Kristiansen family, Blackstone and the Canadian pension fund CPPIB.
Merlin operates 149 midways (135) and theme parks (14) under 18 brands including five licensed versions: Legoland, Legoland Discovery Center, Bear Grylls, Shrek's Adventure and Peppa Pig. The largest part of Merlin's park business is with Lego, including eight Legoland theme parks and 20 Legoland Discovery Centers.
It also has 23 Lego midways and recently began adding Peppa Pig World of Play – three have opened in Dallas, Shanghai and Auburn Hills, MI. Blackstone bought the Tussauds Group from Dubai International Capital in 2007 for $1.9 and later merged it with Merlin.
Meanwhile, Lego's first-half operating profit declined 16% to $514.8 million due largely to "new investments," the company said in a statement. These include plans to add 35 stores in China by year-end, bringing its total there to 140. The company is also opening 70 stores outside China this year including a new flagship location in Amsterdam, and will open a new office in Mumbai, India in 2020.  Lego's first-half revenue rose 2% to $2.1 billion, driven partly by strong sales of Marvel Avengers- and Star Wars-licensed building sets.
Contacts:
Merlin Entertainment, Anne Francoise Nemes, CFO, +44 1202 6669000
Lego, Marjorie Lao, CFO, +45 79 50 60 70