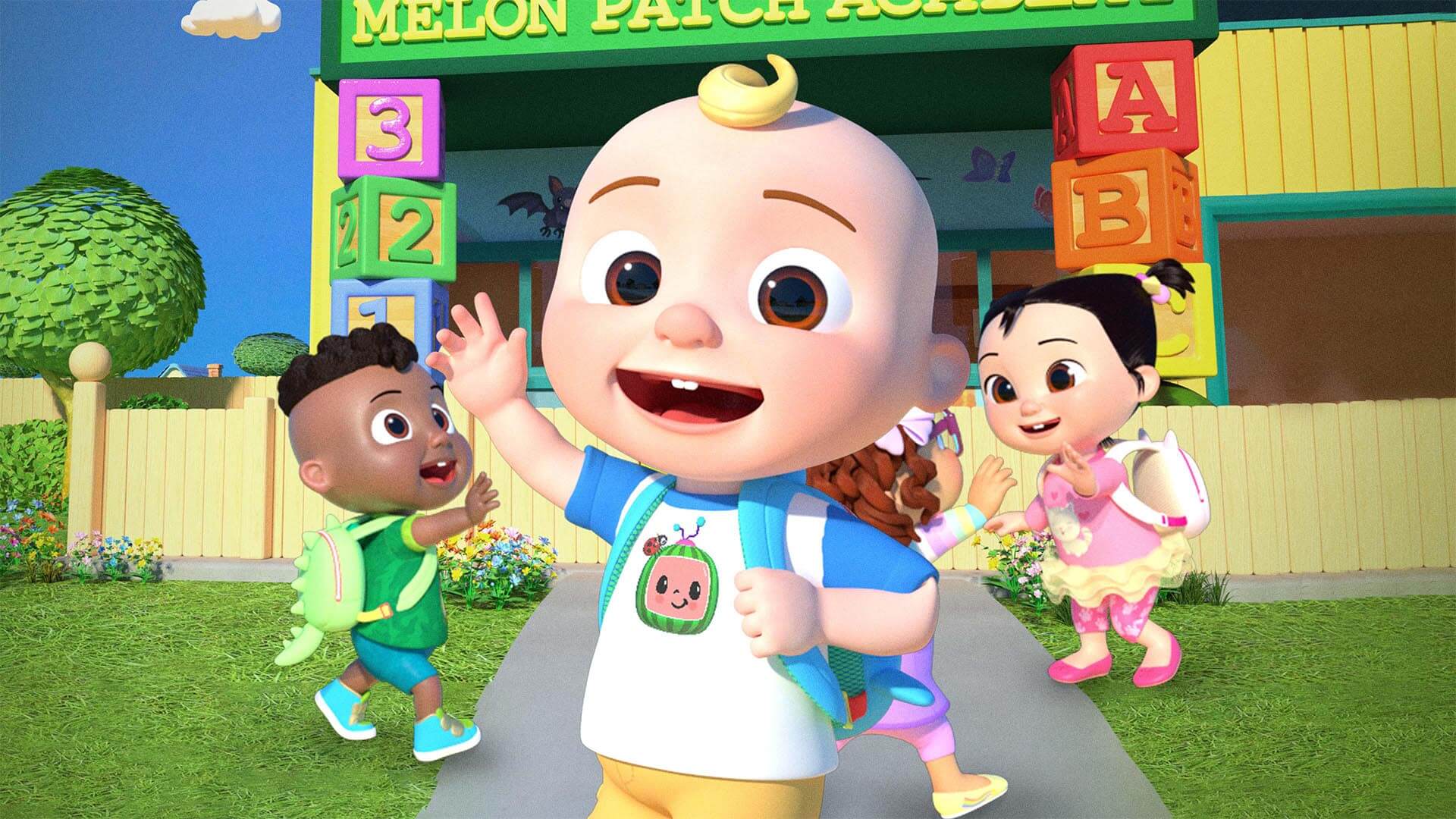 Moonbug Appoints Redibra as Its Licensing Agent in Brazil
New Licensing Program will Allow More Kids and Families to Connect with Their Favorite Characters
SAO PAOLO – Jan. 28, 2021 – Moonbug Entertainment Ltd., one of the largest digital media companies in the world, today announced it has made Redibra, a leading brand licensing and extension agency, the licensing agent for its properties in Brazil. Redibra will develop a targeted consumer products program for Moonbug's popular IP including CoComelon and Blippi.
"We are excited about the opportunities Moonbug will bring to Brazil. Its values and content combined with its digital distribution are a powerful combination that will strongly resonate with our local families,"  said David Diesendruck, CEO, Redibra.
"At Moonbug, we're committed to developing premium, enriching content that parents and children can enjoy together, and a key part of this mission is ensuring our IP is accessible globally," said Simon Philips, senior in-house advisor, Moonbug. "Redibra's award-winning work and thoughtful approach to brand management makes it the right partner for us to help Brazilian kids build deeper connections with our beloved characters."
Founded in 2018, Moonbug creates, produces and publishes thousands of minutes of video and audio content that teaches compassion, empathy and resilience to children around the world. The company's content is available on Netflix and YouTube in Brazil. CoComelon – one of the properties Redibra will manage –  was one of the top performing titles on Netflix in 2020 and has surpassed 100 million subscribers on YouTube. Additionally, in October 2020, its music videos became available in Portuguese.
About Redibra:
The brand licensing and extension agency, pioneer in Brazil, works with a select portfolio of brands that includes Coca-Cola, Nintendo, Chevrolet, Capricho, Care Bears, Netflix, Now United, Moonbug Entertainment and Galinha Pintadinha.
Many times awarded – nationally and internationally – Redibra is known by its strategic planning, innovation and commitment to commercial partners in the management of their brands.
About Moonbug Entertainment
Moonbug Entertainment is an award-winning global entertainment company providing values-based educational programming for children. Its popular kids' lineup includes global sensations CoComelon, Blippi, Little Baby Bum and My Magic Pet Morphle. Moonbug's content is available in 26 languages.
In just two years, it has become a kids' programming powerhouse with a library of more than 550 hours of content, which is distributed on more than 100 platforms globally, including YouTube, Netflix, Hulu, Amazon Prime Video, Joyn, Sky and Roku. In May of 2020, Tubular Labs named Moonbug one of the leading digital kids' entertainment companies in the world based on the total number of minutes watched worldwide.
Social Media:
Website:  www.redibra.com.br
Facebook: www.facebook.com/redibra
Linkedin: www.linkedin.com/company/redibra-licensing
Instagram: www.instagram.com/redibra
Contact Redibra
julia@redibra.com.br
Telephone: +55 11 3383 1616