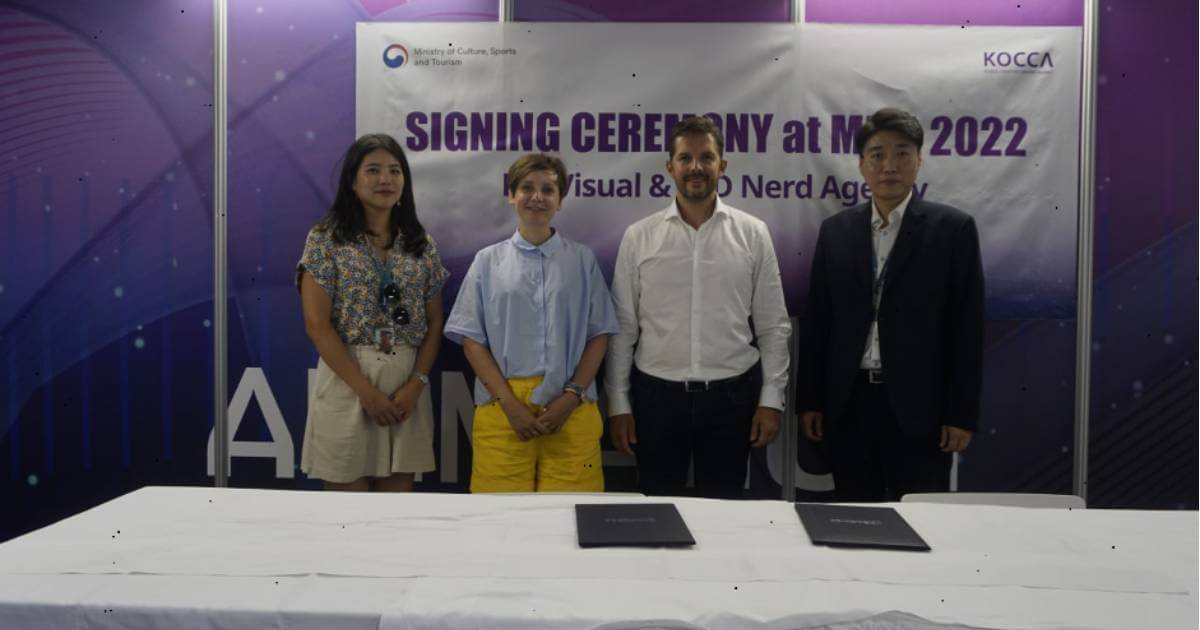 Nerd Agency becomes the licensing agent of Robocar Poli
Robocar Poli extends its presence in Eastern Europe with Nerd Agency from Ukraine. An official signing ceremony between Roi Visual and Nerd Agency took place at this year's Annecy International Animation Film Market.
Nerd Agency is a part of FILM.UA group, one of the biggest media groups in Eastern Europe. Roi Visual has chosen Nerd Agency to be an exclusive licensing agent in Ukraine. As well, Nerd Agency now can represent Robocar Poli in CEE region for some categories.
Robocar Poli brand has strong positions. According to BrandTrends Entertainment country review, the awareness between kids 3-6 y.o. in Ukraine is 80%, every second kid likes Robocar Poli very much. The brand has been on the international market for over 11 years and keeps presenting new content constantly. As well, there are many style guides and layouts for licensees that makes it even more competitive.
Dong Woo. Lee, CEO of Roi Visual: "We see great potential exploring new markets with Nerd Agency. We are demanding in choosing a partner; therefore we are glad to have Nerd Agency on board. Robocar Poli is well known internationally, there are hundreds of licensed products launched, which proves that it`s demanded. So, we partner with Nerd Agency to extend the licensing program in Eastern Europe."
Tetiana Ruban, CEO of Nerd Agency: "We are proud to represent such a strong brand. I am grateful to the Roi Visual team for trust and support. It`s especially important during the war in Ukraine, our homeland. We will do our best to bring new licensing deals. Soon you will hear about new products with Robocar Poli."