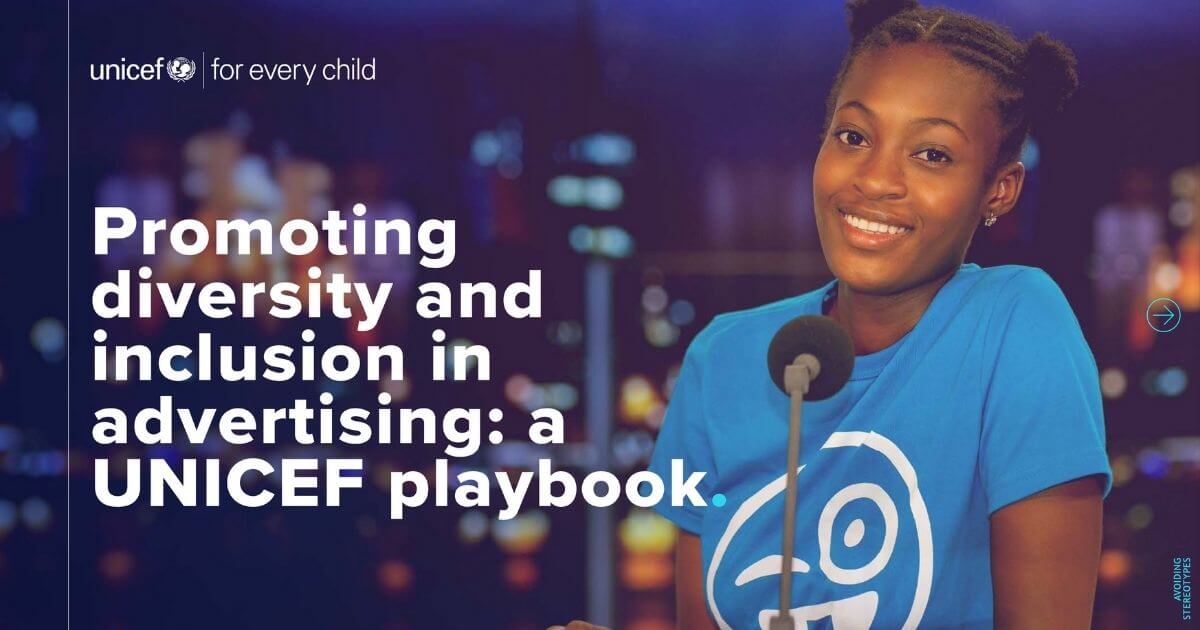 New UNICEF Playbook Calls for Industry Action on Diversity and Inclusion in Advertising and Marketing
Geneva,  Switzerland —  UNICEF has released a playbook for business audiences to provide starting points for defining the different types of stereotyping in advertising that can have a harmful impact on a child's well-being and development.
Children need diverse role models who can positively impact their perceptions of themselves, their own empowerment, and the world around them. However, product advertising for children is often stereotyped, shaping roles and expected behaviours early in children's lives.
"Promoting diversity and inclusion in advertising: a UNICEF playbook," was developed in collaboration with the LEGO Group and provides tools for businesses to create guidelines and strategies, along with a multitude of examples from companies that demonstrate diversity and inclusion in their creative content and products for children.
"We know that discrimination is a barrier to the fulfilment of child rights across every stage of life, starting before birth, continuing during childhood and adolescence, and extending through adulthood," said Carla Haddad Mardini, Director of Private Fundraising and Partnerships, UNICEF. "Partnering with a leading company like the LEGO Group on this playbook allows us to engage with and influence an industry that has a huge impact on how children view themselves, as well as the world around them."
At the online panel launch today were representatives from UNICEF, the LEGO Group, Licensing International and the Geena Davis Institute on Gender in Media.
The playbook has been endorsed by Licensing International, the association representing the global brand licensing industry as a 'must have' resource for licensing executives, product and content developers and marketing professionals.
"As one of the leading toy companies we know that we have a huge responsibility to ensure every child feels welcome and represented in the LEGO® universe. Through our partnership with UNICEF, we want to set industry standards that are transformative and socially responsible, and we hope to inspire other businesses to put children's rights at the centre of their actions," said Lena Dixen, Senior Vice President of Core Business Product Group with the LEGO Group.
The launch of the playbook is yet another example of UNICEF and the LEGO Group working together to develop best practice tools for companies related to Child Rights and Business.