NFLPA Partners with Brandgenuity & Outerstuff for Global Job Shadow Program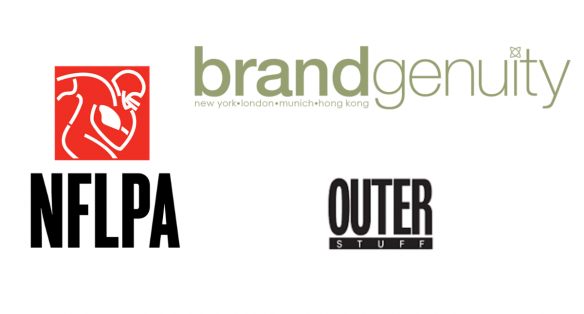 NFL players will gain corporate work experience overseas while broadening their professional network
WASHINGTON, D.C. – The NFL Players Association has partnered with Brandgenuity and Outerstuff to create the "NFLPA Global Job Shadow: The UK Experience."  This program will provide current and former NFL players with the opportunity to gain valuable, international work experience in corporate environments across multiple categories, including apparel, licensing and brand development.
Players scheduled to take part in the program on June 23-26 are Sam Barrington, Brandon Chubb, Ifeanyi Momah and Christian Scotland-Williamson, who was born in England and is a tight end for the Pittsburgh Steelers. Along with Brandgenuity and Outerstuff, LinkedIn, Bravado and NFL UK will serve as host companies providing a daily experience and insight into sports licensing and business development in Europe.
"In today's global society, gaining international experience is invaluable," said Dana Shuler, senior director of the NFLPA's Player Affairs Department. "The NFLPA Global Job Shadow will help players broaden their business knowledge and network of professionals while gaining exposure to other industries.  This form of experiential learning will be very beneficial when players are deciding what career paths they are interested in pursuing after football."
The experience is designed to immerse players in a new business culture, providing an understanding of general relationship management as well as the metrics of success when overseeing product listings.
"We are delighted to sponsor the NFLPA's first-ever international externship program," said Teri Niadna, managing director at Brandgenuity Europe. "There will increasingly be a need for industry experts and ambassadors as American football grows around the world, and NFL athletes will have a significant role to play as we gain momentum in Europe."
While in London, participants will shadow employees, attend retailer meetings and soak up wisdom from employees of the various host companies as part of their introduction to European sports licensing. Outside of working hours, players will have the opportunity to explore local attractions.
"We are delighted to be involved in the first NFLPA externship in Europe," Outerstuff Director Jon Miller said. "It is a great opportunity for us to work with professional athletes to give them insight into our business as well as get some invaluable feedback on how they view the commercial and merchandising world of the NFL. Getting the players involved a flag football marketing activity with the Big Kids Foundation later in the day with our friends at the NFL will make the day fun and rewarding for all involved."
The global job shadow experience serves as one of several initiatives offered by the NFLPA to help players invest in their professional development off the field. In February, the NFLPA's sixth annual Externship placed 66 players across 27 distinguished organizations for a multi-week experience that immersed the athletes into their respective fields of interests.