Nickelodeon's Kids' Choice Sports 2019, Hosted by Michael Strahan, Airs Saturday, Aug. 10, at 8 P.M. (ET/PT)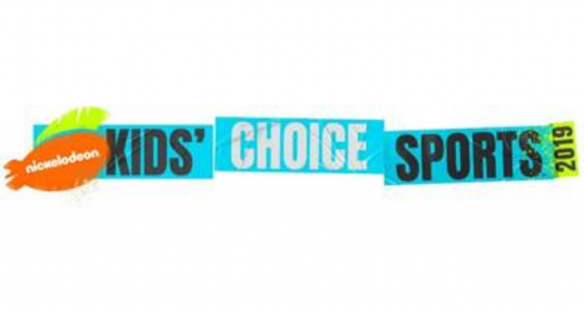 DWYANE WADE, MEGAN RAPINOE, LINDSEY VONN, ROB GRONKOWSKI,
ODELL BECKHAM JR., TOM BRADY, NIKKI BELLA, SHAUN WHITE, CHLOE KIM, KAWHI LEONARD, LAURIE HERNANDEZ, ZION WILLIAMSON AND MORE TO APPEAR IN SPORTS EXTRAVAGANZA
Grammy Award-Winning Global Superstar Ciara Performs Medley of Her Hit Songs
Click HERE for Winner Release.
Click HERE for EPK and Photos, and HERE for Show Clip.
Share it: @Nickelodeon #KidsChoiceSports
Nickelodeon's Kids' Choice Sports 2019, hosted by Super Bowl champion and two-time Emmy Award-winner Michael Strahan, will premiere Saturday, Aug. 10, at 8 p.m. (ET/PT) on Nickelodeon.  The winners were revealed at a celebration filled with epic slimings and sheer sports 'fan'-demonium.
Highlights from Nickelodeon's Kids' Choice Sports 2019 include:
Three-time NBA champion Dwyane Wade being honored with the Legend Award in recognition of his achievements and outstanding sportsmanship on and off the court;
Co-captain of the U.S. Women's National Team and two-time World Cup champion Megan Rapinoe receiving the Generation Change Award honoring her passion to create positive changes, build social movements, and make sports and the world a more equal playing field when it comes gender, race and LGBTQ+ rights;
Grammy Award-winning global superstar Ciara hitting the stage with a medley of her hit songs–current single "Set," viral sensation "Level Up" and her classic hit "1, 2 Step;"
And two star-studded teams captained by Lindsey Vonn and Rob Gronkowski that faced off in the first-ever Kids' Choice Sports Championship–a mega-competition made up of five grand-scale, sports-themed challenges that spanned the entire show.
Nickelodeon's Screens Up app, along with the kcs2019.com site, will feature interactive content during the premiere of Kids' Choice Sports 2019. As the Kids' Choice Sports Championship competitors face off during the telecast, users can direct their devices at the TV to collect AR sticker packs filled with the biggest stars in attendance, take polls, watch videos, make memes and root for their squad all night long.