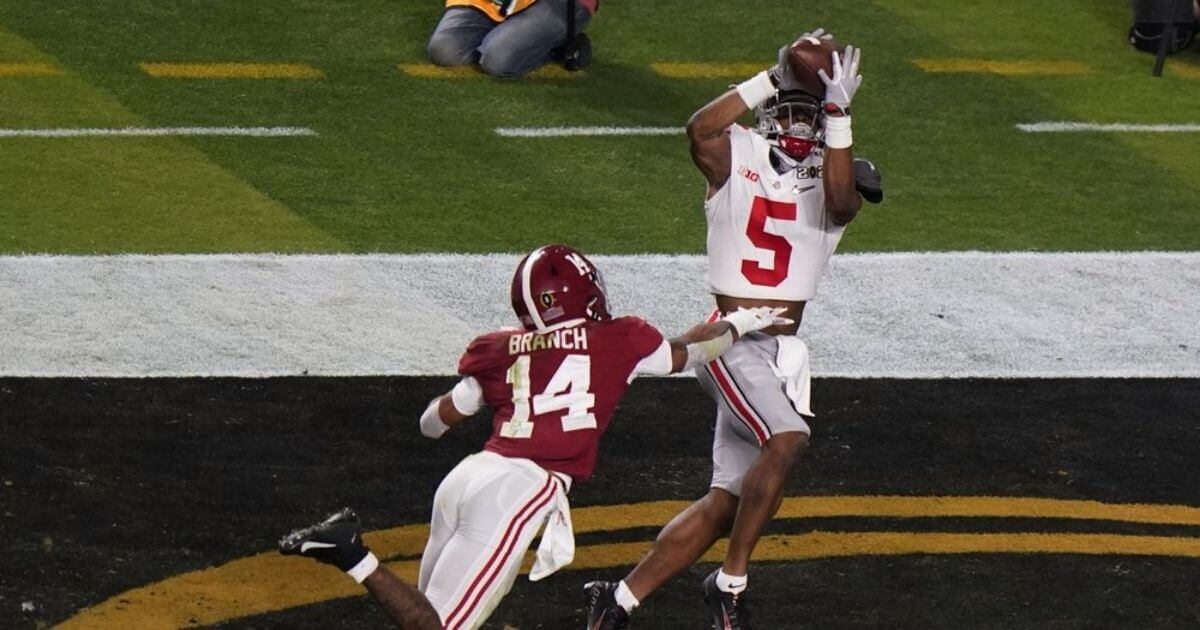 NIL: All of a Sudden, but a Long Time Coming
What a difference ten days makes.
That's how long it took between the U.S. Supreme Court issuing a sharply worded opinion in a case over the National Collegiate Athletic Association's right to limit educational-related assistance to U.S. collegiate "student athletes," and the NCAA declaring that on July 1, member schools could set their own rules concerning student athletes' ability to profit from use of their so-called "name, image and likeness" (NIL) rights.
The NCAA's hand was forced both by the Court decision and the fact that laws would be going into effect in eight states that day — with others states having passed or considering laws with later enforcement dates — barring schools from limiting students' for-profit NIL activities.
The move, which has a profound effect on the collegiate licensing business (among others), was both a long time coming and strikingly sudden. Cory Moss, CEO of CLC, which represents more than 700 schools, conferences, events – and the NCAA itself – for licensing, said that "a small percentage" of schools were ready for the switch, "not because they [didn't] know this day was coming, but they didn't know what the guardrails needed to be, or the requirements or the rules," and the announcement came so suddenly.
Regulating Trademark Usage
But not too suddenly for some athletes and companies to be prepared as the clock struck midnight to announce promotional deals. For the licensing community, the most fundamental issue will be how schools regulate (or not) use of their logos, trademarks, uniforms and other identifying characteristics by athletes as they try to set up their own deals.
In words that must have sent shivers down the spines of NCAA officials, they of the voluminous rulebook meant to keep any school from getting an edge on its rivals, one licensing executive for a major school said: "We're moving ahead on the assumption that we play and make our own rules, and that's what we're trying to figure out now."
Following a Process
"If an athlete wants to do something, we'll do it to the extent that it doesn't conflict with any existing sponsorships or deals, and that it aligns with [our university's] brand," he said. "If it's not a current licensee, they have to go through the licensee process – we still have to vet them, make sure they meet CSR standard, etc. Just because our star quarterback signed a deal with X apparel company, we can't automatically give X that license." And the use of the licensed marks won't come free.
In fact, that's a significant upside from his perspective, as he discussed selling jerseys with players' names and numbers. "We're looking at that as ancillary revenue, too, because right now we can't do anything with current student athletes. You know who can?  All the infringers. You see a lot of stuff with our current athletes on Amazon and Facebook and these mysterious Chinese websites that pop up selling as many as they can until we shut it down…
"Sure enough, on game day we see folks wearing the unlicensed gear with names and numbers, and now we'll be able to actually play in that space, and receive something for that where before we were getting nothing."
He, like others, doesn't expect mass sales of star football players' name-identified authentic jerseys to begin when the college football season begins in less than two months; licensees' production time and commitments wouldn't seem to allow it. The timeline would be less prohibitive for printed shirts, and one collegiate licensing executive said he expects "this is going to be really big for print-on-demand licensees" – particularly for players less in demand than the top-tier stars.
Just as schools had been preparing, so had those in other parts of the licensing deal-making landscape. "Even though there's been a flurry of action, people shouldn't assume this is reactive," said Malaika Underwood, SVP Licensing at OneTeam Partners, which represents commercial interests for members of a host of professional athletes' players unions. "Including OneTeam, there have been a lot of companies that have been strategizing about what the landscape will look like, how best to benefit athletes…. Even though there's been a flurry of action, people shouldn't assume this is reactive."
OneTeam (among others) is working to organize things from the athletes' side, setting up some form of group licensing rights so that licensees aren't faced with hundreds of one-off agreements if they're trying to assemble, say, a videogame or trading card program. "It's going to be the wild west until rights get aggregated the way NFL and MLB player rights have been aggregated," said the large school licensing executive. "They don't have to be aggregated into one entity the way those rights have. But my guess is that when the dust settles, we'll have maybe 3-5 collegiate entities representing player rights that we are familiar working with and can execute deals on a fairly straightforward basis."
The top licensing executive at another major school said on July 1 that he's "already gotten a call from somebody who said he represented ten of our players."
EA Sports, which is developing its first college football videogame since 2013, said last week that it "plan[s] to explore the possibility of including players in EA SPORTS College Football. For now, our development team is focused on working with our partners at CLC to ensure the game authentically showcases the great sport of college football and the more than 100 institutions signed on to be featured in our game."
But, as CLC's Moss noted, "it's an opportunity that EA has always had their eyes on; EA has always said, 'If we could, we would.'"
(That's a somewhat ironic turn, since this effort to establish NCAA athletes' NIL rights was set off years ago by a lawsuit brought by former UCLA basketball star Ed O'Bannon against the NCAA, EA Sports, CLC and others over unauthorized use of his image and likeness in a licensed videogame.)
In any event, it will be a tumultuous several months, at the very least. "The fact that NIL coming along at the same time as NFTs is a little overwhelming," said one executive. "It's two industry shifts hitting at the exact same time; to wrap your head around that is crazy."