Nine Seasoned Executives to Join the 2nd Advisory Committee of Licensing International Greater China announced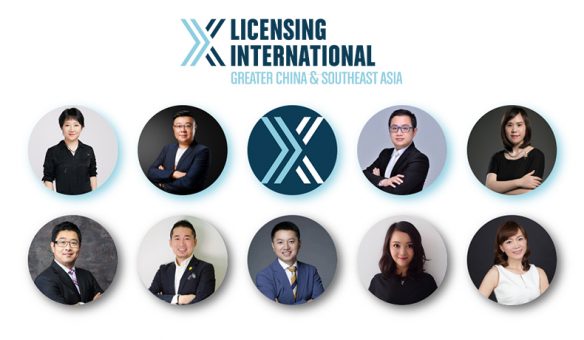 Nine new members were selected from a vast pool of professional and passionate candidates in the region. During the 2-year term, each of the committee members will bring unique expertise and perspective to Licensing International while it continues to support and serve the industry in the Greater China region.
Here's a brief summary about the Advisory Committee members: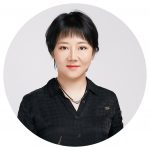 Ms. Ao Zirui
General Manager, IP Dep., Beijing Shijianwanxiang Culture Media Co., Ltd.
Ao joined Xin Shixiang, an innovative content company on the internet, in 2019.  Under her leadership, the company has launched a brand new character IP with rich content providing spiritual power for the mass. Prior to that, she is the former partner and brand director of Yijian Universe (Beijing) Culture Co., Ltd. Through three years of development, "Wuhuangwanshui" has been upgraded from the image of a popular online character on Weibo and WeChat to an excellent national comic work with nationawide recognition. At the same time, she led the team to win many industry awards, including the  China Licensing Awards for CHINA PROPERTY OF THE YEAR in 2017 & 2018, and TOPKLOUT Most Commercially Valuable IP.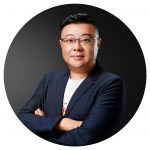 Mr. Conan Chan
General Manager, Commercial and Brand & Licensing Division, Winsing
Conan Chan – General Manager of Winsing Commercial and Brand & Licensing Division. Experienced with a proven track record in Intellectual properties developing and operation, brand building, strategic marketing, merchandising & licensing etc.. With demonstrated history of working in Toys development of GG BOND's "G-Watch" series which blew up the market of the year, and collaborating with Tourism Administration to land the first large-scale GG BOND outdoor theme park. Conan has been in charge of Merchandising & Licensing business of Winsing since 2014. He specializes in the way of product thinking and design thinking to find the perfect combination of IP and products. With the expertise to capitalize on emerging trends and partnership opportunities to drive revenue and capture market share.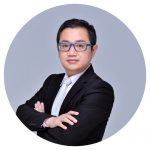 Mr. Ron Chen
General Manager of Jingji circle of Jingdong Group
Graduated from the Department of finance, University of international business and economics. Before joining Jingdong Group, he provided integrated marketing communication planning and brand promotion services for Lenovo, Nokia, Logitech and other well-known enterprises. In 2014, he joined Jingdong Group and was responsible for B2C IP derivative products, creating a number of "popular products". In 2018, he was responsible for the authorization business of Jingdong B2B Jingji circle, and created the characteristic mode of "IP + e-commerce".
For many years, he has served as a judge of the global licensing industry excellence award, the Asia licensing industry excellence award and the China licensing industry award. Shanghai Jiaotong University, first ICCI lecturer, School of cultural and creative industries, University of Southern California.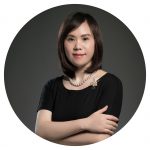 Ms. Angell Xi
Partner, Jingtian & Gongcheng (Law Offices).
Ms. Xi has 23 years' experience in legal practice, specializing in IP Licensing, Art Law, Entertainment Law, Sports Law, and she is also strong in Compliance, Cross-border Investment and Private Client. Ms. Xi was General Counsel for GE Intelligent Platforms and Ashland Inc. in the Asia Pacific, Chief Compliance Counsel for Kering Group Asia.
Ms. Xi is a known expert of art licensing, luxury and fashion brand licensing, entertainment licensing, sports licensing, celebrity licensing, corporate and NPO licensing. Ms. Xi has worked closely with licensing clients such as licensors, licensees, agents and licensing associations, advising them extensively on various legal and compliance matters in and out of China. Ms. Xi is Vice Chair of IBA Art, Cultural Institution and Heritage Law Committee, appointed Postgraduate Tutor for leading law schools for years. Ms. Xi was ranked as "2019 ALB China Top 15 IP Lawyers", "2019 China Business Law Journal A-List Elite Lawyers", "The World's Leading Trademark Practitioner", "China 'Art' and 'Art Dispute' Legal Expert". In 2019 and 2020, Jingtian & Gongcheng was recognized as "Art Law Firm of the Year in China" thanks to Ms. Xi and team's contributions. Ms. Xi is the author of Art Law, Trademark Law, Luxury and Fashion Law and Private Client Law, which are annually published in U.K. Ms. Xi's working languages are Chinese and English.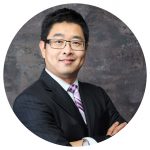 PC Xu
Founder, Shanghai Sunrise Culture Development Co., Ltd
PC is the founder of Sunrise Culture, which serves as the licensing representative for the National Museum of China, National Art Museum of China, brands under Mars Wrigley and Love Nikki.
PC has nearly 15 years' experience in the licensing industry, with rich domestic insights and knowledge about the market as well as global vision. He held senior executive roles at Disney, Oriental Dreamworks and eOne, and created revolutionary business models in animation, movie and museum licensing area. He also led his team to help the National Museum of China to build brand and expand its licensing business.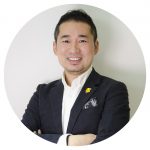 Mr. Eddie Hui
Managing Director & CEO of Semk Products Limited
Founder of B.Duck
Eddie Hui, the Managing Director & CEO of Semk Products Limited and the founder of B.Duck, graduated from the Department of Fines Arts BA (Hons) from the Chinese University of Hong Kong. In 1999, he decided to study abroad in the United Kingdom and entered at the door of the Kent Institute of Arts & Design which is ranking no. 3 in all UK Colleges about Master of Art & Design. Eddie founded Semk in 2001 and B.Duck brand in 2005, and has since drove the small design house to become a successful IP holding company.
In the past year, Eddie has received many personal and industry awards including the "Innovation and Creativity Award", "Most Promising Entrepreneurship Award", "2015 China Animation Licensing Top 10", "Upgrading and Transformation Award", "Hong Kong Premier Brand Award",  "Best Asian Property of the Year" , "Young Industrialist Award of Hong Kong" , "Outstanding Entrepreneur Award",. "D-Awards", "Best China Employer", "Best Emoticon Award", "The Best Online Brand Awards" and "Best IP Character"…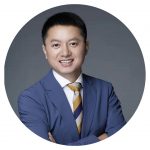 Mr. Figo Yu
Founding Partner, Magic Bean VC
Figo Yu, the founder of Magic Bean Up and the Founding Partner of Magic Bean VC, who has got a Bachelor Degree of Science from Physics Department and an IMBA from School of Economics and Management in Tsinghua University. After graduation, Figo successively worked for PCCW Limited, Advanced Systems Development Co., Ltd. and GGV Capital. He was the previous CEO and co-founder of Dream Castle, which owns a portfolio of well-known cartoon characters e.g. Ali the Fox, Luoxiaohei Cat, etc.
Magic Bean Up is an IP&brand management, licensing and consulting company. Magic Bean VC is focusing on investing in projects and very early stage startups in media and culture sectors.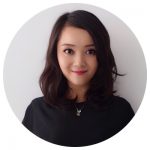 Ms. Michelle Zhang
General Manager, Customized Design Innovation Department, COSMOPlat
Michelle Zhang, General Manager of Customized Design Innovation Department of COSMOPlat, graduated from the University of Surrey, UK, has more than 10 years of work experience in innovative design and brand marketing. Her cross industry and cross field work background has accumulated rich knowledge and experience in design innovation, product incubation, cross-border marketing, IP licensing, user experience, etc.
In 2015, Michelle Zhang joined Haier Group and was engaged in the construction and operation of Customized Design Innovation Department of COSMOPlat by integrating the first-class innovation resources at home and abroad. COSMOPlat is committed to provide innovative design solutions for enterprises in various industries, and devoted to the realization of new products, new business models.
Since 2015, Michelle Zhang has led the cross-border cooperation projects between Haier's brands and IP brands such as Hello Kitty, Disney, B. duck, Yihe fairyland. Some of the projects were shortlisted for China Licensing Awards, Licensing International Asian Awards and Licensing International Excellence Awards.
Ms. Julia Chu
General Manager, Animation International Shanghai Limited
Julia Chu has more than 20 years of profound experience with the licensing industry. Starting from 1996 she has been working with licensors from the US, Europe and Japan and has been the key pushing hand of numerous IPs. She has accumulated an extensive experience in managing and promoting these IP brands.
Back in 2001, Julia set up the Shanghai Office of Animation International Group, which was the predecessor of Animation International Shanghai Limited, the master licensee of Doraemon and Crayon Shinchan in China, and has been the General Manager of which since 2011. She also started Toons Max Shanghai Limited and represented Warner Bros Consumer Products in China from 2015 to 2018, and Gozilla of Toho Ltd since 2017. Julia has been continuously committed to helping the development of the licensing industry in China.