Nominees for Best Product: Toys, Games 8+ years
The properties on which this category's nominees within the 2020 Licensing International Excellence Awards are based can be classified broadly as "entertainment." But they illustrate how wide-ranging that world is. There are videogame/app properties, a streamed series, theatrical films, music, and a classic puzzle.
Overall, more than 600 entries were received this year from companies in 22 countries and were judged by a panel of 152 executives from 20 nations. The licensing industry will make its selections from a ballot that includes 175 nominees in 23 categories of brands, properties and companies.
For a full listing of the categories and the nominees please click here.
Here are the nominees for Best PRODUCT: Toys, Games 8+ years:
Bandai – Warhammer 40,000 Primaris Intercessor Action Figure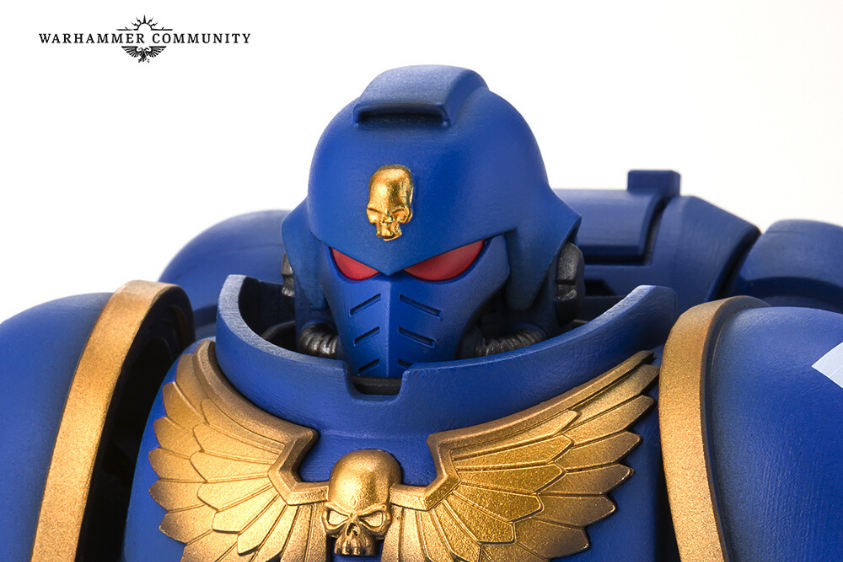 In partnership with Bandai, Games Workshop launched its first ever action figure. The Warhammer 40,000 Primaris Intercessor is a collectable-grade posable, 8″ tall model and has 50 points of articulation. The build quality and paint finish are everything you'd expect from our partners at Bandai. They've captured features like the Imperialis on his breastplate and distinctive Mk X faceplate in crisp detail while remaining faithful to everything that makes a Space Marine instantly recognizable.  Games Workshop had 9,000 units of the $100 figure available to pre-order via the online store and sold out within 48 hours!
Funko Games – Harry Potter Funkoverse Board Game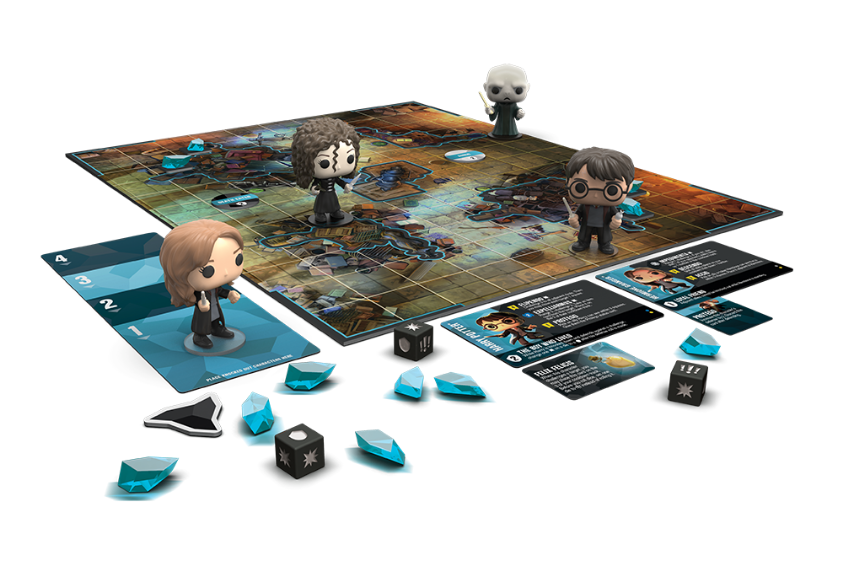 Funkoverse is the first board game from Funko Games, a new arm of Funko, LLC. The creators behind some of the biggest board games like Ravensburger's Villainous came together to create a unique strategy game that matches and mixes licenses. The game allows players to engage with their fandom with 2 playable maps: Diagon Alley and the Room of Requirement and 4 Exclusive Funkoverse Pop! Game Figures. Funkoverse is also a TOTY finalist for the game category. The game has been very well received by board game enthusiasts and pop culture fans, selling at all major retailers including Amazon, Target, Walmart, Barnes & Noble and more.
Hasbro / Nerf – Fortnite Blaster Range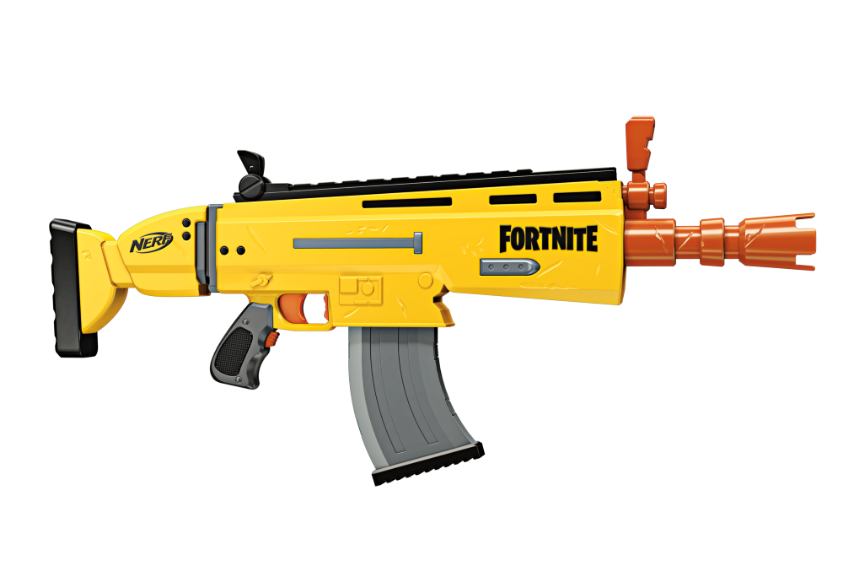 NERF and Epic Games set out to take the irreverent fun of Fortnite's virtual battles and marry it with NERF's real-world blaster battles to extends the Fortnite fantasy into real life. It's not just paint. NERF replicated the shapes and function of the in-game weapons to create innovative blasters for the Fortnite X Nerf collection. From the SP-L blaster with a removable barrel to the premium AR-L with motorized action, the line is a fan favorite for both Fortnite players and Nerf enthusiasts.
Jazwares – Fortnite Battle Bus Drone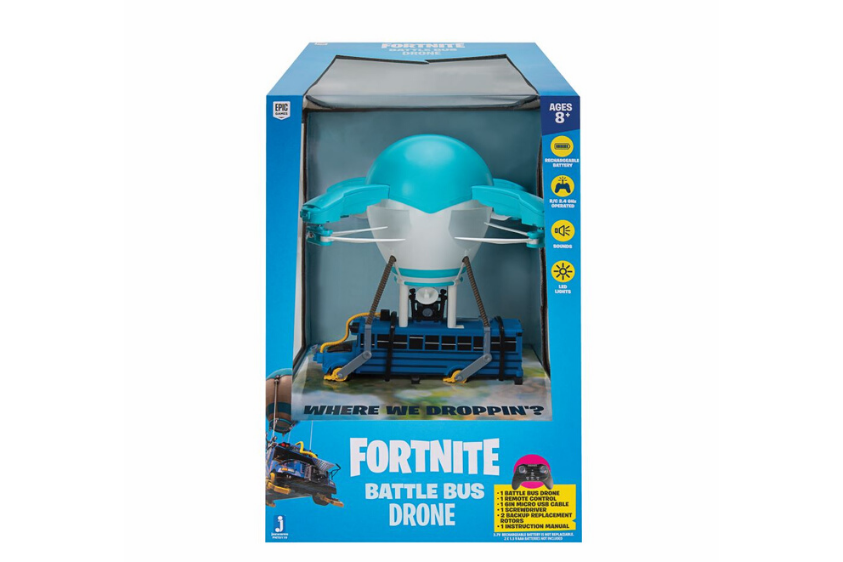 Jazwares took on the challenge of turning Fortnite's most iconic vehicle, the Battle Bus, into real-life wish fulfillment for the backyard. The Jazwares team worked in close collaboration with the art and audio teams at Epic Games to use the in-game 3D models and sounds to put drone drivers into the shoes of the bus driver.  Epic Games revealed the Battle Bus Drone at the 2019 Fortnite World Cup event, picking up over 9 million media impressions.
Lagoon Group – Professor Rubik Games & Puzzles Range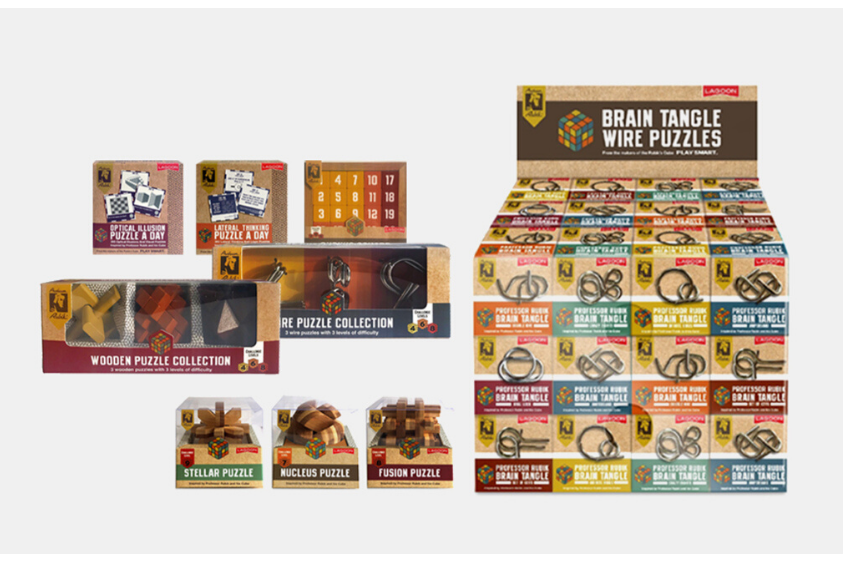 In 1974, Ernö Rubik was a young Professor of architecture in Budapest, Hungary. Searching for a good task to help him explain spatial relationships to his students, he created an object that was not supposed to be possible: a solid cube that twisted and turned – and still it did not break or fall apart.
Professor Rubik has always thought of the Cube primarily as an object of art, a mobile sculpture symbolizing stark contrasts of the human condition. The Cube eventually got scrambled and thus emerged the first "Rubik's Cube" – an object carved out of wood and which went on to become the most popular toy in history. The Professor Rubik range of games and puzzles brings together the marriage of art and intelligence through beautiful vintage designs and mind-bending play. The Professor Rubik's range from the Lagoon Group was expanded in 2019 with the launch of a new wooden and wire puzzle range. This range of wooden and wire puzzles blends the historical with the modern, and design from past generations to entertain kids and adults of the future.
Lego – Stranger Things Lego Set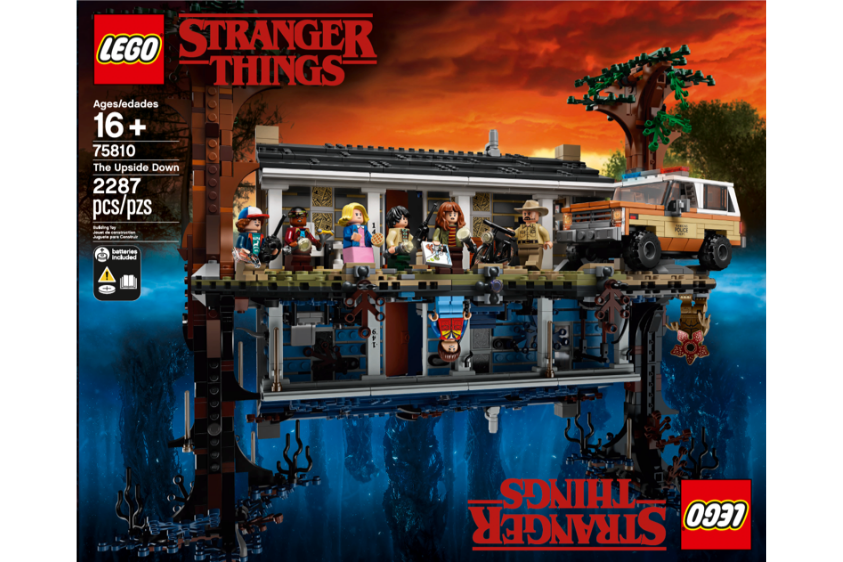 This awesome and highly collectible ST x Lego set features a deluxe build out of Will Byers house and the Upside Down from Netflix's hit title Stranger things.  The set comes with some of Stranger Things most loved characters: Eleven, Mike, Lucas, Dustin, Will, Joyce, Chief Hopper and the Demogorgon.  Characters come with accessories and the set includes Hopper's Police Vehicle. This incredible 2,287 piece set also is targeted to kids 16+ and sold for $200+ at toy, mass and specialty retail globally and was a huge success at launch and continues to deliver strong sales performance.
Mattel – Ziggy Stardust "Barbie as Bowie" Doll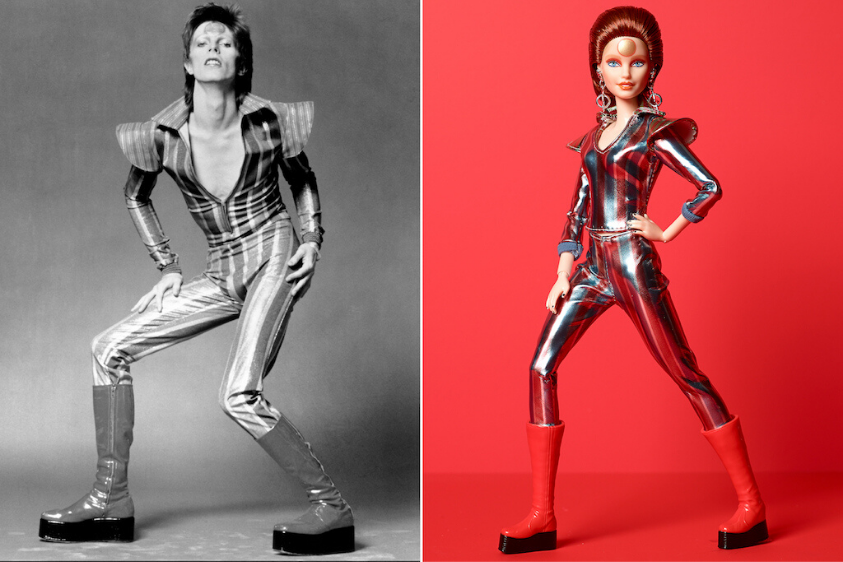 Mattel, in collaboration with Epic Rights and Perryscope Productions, released in 2019 a stunning "Barbie as Bowie" doll. Honoring the 50th anniversary of Bowie's landmark Space Oddity album, this "Ziggy Stardust" Barbie, was an absolute sensation and performed remarkably well. CNN commented that this Barbie incarnation of David Bowie "may be her coolest one yet." News of the doll's release went viral with over 220 articles written about the product from esteemed publications and news outlets such as The New York Times, The Washington Post, and Good Morning America, generating over 760 million impressions. CNN commented that this Barbie incarnation of David Bowie "may be her coolest one yet." Both icons, fashion mavens, and cornerstones of pop culture, David Bowie and Barbie could not be a more perfect match.
Orientavida – E.T. eco-ethical Denim Plush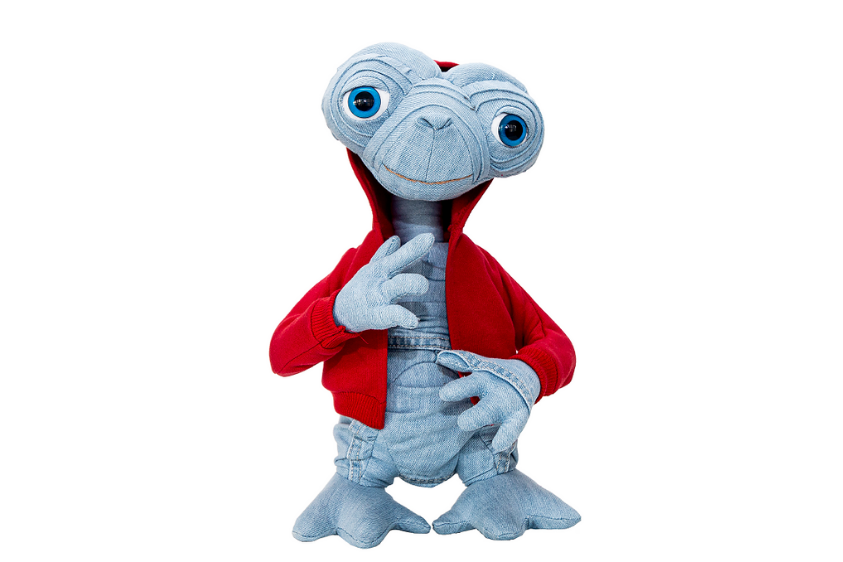 Orientavida is a Brazilian fashion and design NGO focused on empowering community artisans. We train local artisans across the country to create eco-ethical fashion and home accessories out of upcycled, overstock cloth and indigenous fabrics. Through the gifted hands of our artisans, we transformed discarded jeans into a stylish and fashionable E.T. plush, that quickly became an object of desire, with every batch we produced being consecutively sold out. Through the selling of our products, we want to break the cycle of poverty in our region, and inspire others to be the change they want to see in the world.