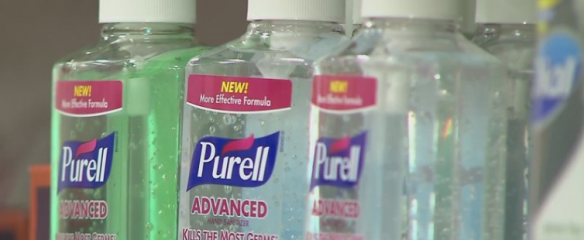 A year ago, Zoom and Purell had solid businesses, strong players in their respective businesses of hand sanitizers and video communications. But that was before COVID-19, which sent those categories on a wild growth ride.
Genericized brands?
Almost overnight, both brands skyrocketed, making the leap from solid businesses into the "danger zone" of becoming genericized descriptors for their entire classifications. Think Xerox, Kleenex, Styrofoam (yes, it's a brand owned by Dupont).
They have something else in common. As far as we can tell, they've never licensed out their brands.
For example, Gojo Industries, the family-run company that created and owns Purell, over time turned it into a category leader. Yet the only non-sanitizer Purell products available – whether licensed or not is hard to determine – apparently are along the lines of novelty goods, facemasks and t-shirts on Redbubble.
Taking care of business
Zoom and Purell are among a handful of suddenly popular brands – whether driven by the pandemic or other market forces – that have yet to make meaningful if any forays into brand licensing.  Others include Peloton, Lululemon, Truly, White Claw, Allbirds and a plethora of direct-to-consumer brands.  During the past year, especially, many of them focused on meeting demand for core product, largely because they little time for anything else.
Peloton's annual revenue for the year ended more than doubled to $1 billion, and the company forecasts another 110% gain this year. (And the success of its UK launch of a lower-end model is now pushing back U.S. plans.)
And U.S. sales of  hard seltzer, a market dominated by Sam Adams Boston Brewery's Truly and Mark Anthony Brands' White Claw, soared 160.4% last year.
"Many companies weren't the least bit interested [in licensing] unless it was something incredibly compelling.  But for most of these companies right now there isn't a bigger business out there than the one they are in," says a licensing agency executive. "I think some will turn to licensing in the future because they will have more time and want to cement the gains their brands have made, because this [pandemic] won't last forever and their mindset won't last forever."
Some candidates: