Pandemic Forces Marketing, Distribution and Retail Shifts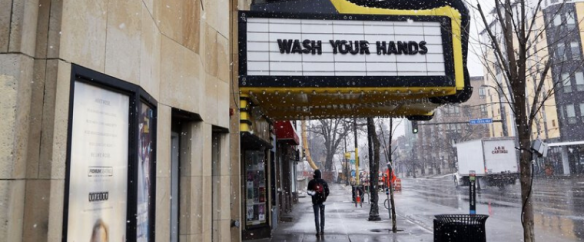 With consumers around the globe confined to their homes and thousands of retail stores closed in a bid to stem the spread of the coronavirus, companies have scrambled to adapt the ways they reach them, whether with marketing messages or products.
To be sure, a shift to digital platforms has been underway for years, especially via the rise of social media and eCommerce. But with vast swaths of retail shut down and consumers shut in, strategies built on digital sales and promotions, and distribution practices that eliminate personal contact have zoomed to the forefront.  It's not so much a choice as an imperative.
Closing the window
Even before cinemas were completely shuttered, Universal said it would make several films that had launched in theaters immediately  available for home entertainment – eliminating the normal window between those two steps. But it went further, announcing that Trolls World Tour would be released both theatrically (if theaters were open) and on VOD on April 10. Other studios have pushed back major theatrical launches. The head of the theater owners trade group was none too pleased.
Not surprisingly, streaming services are benefitting from consumers being homebound. Disney Plus sign-ups tripled between March 14-16, while Netflix saw a 47% increase during the same period. Hasbro's Brian Goldner noted that it's sales of product tied to The Mandalorian apparently have benefitted from the Disney Plus subscription jump.
Pushing eCommerce
Retailers and manufacturers also switched gears, vastly pumping up eCommerce efforts, and trying new ways to engage with customers. Nike began offering the premium version of its Nike Training Club app free to shut-in U.S. consumers for 90 days. The company saw "triple-digit" ecommerce sales increases last week in Greater China and it moved the launch of a new Jordan shoe to online-only, Nike CFO Andrew Campion said in releasing Q1 earnings on Tuesday. It has closed its North American stores, but reopened about 80% of its Greater China locations during the past week amid a slowing of the infection rate.
At the same time, it launched a digital marketing campaign last weekend across Europe and the U.S. to urge consumers "to stay healthy and stay home," CEO John Donahue said.
Even when U.S. stores reopen, there may be some delay in consumers returning to them "out of fear," says Todd Cropsey, Controller at licensed dinnerware supplier Certified International. Certified has seen ecommerce sales jump 40% so far this year, double the annual rate in recent years. "We are anticipating online orders and promotions to lead" for a while, says Cropsey.
Retailers of all stripes, from Best Buy and Barnes & Noble to a plethora of restaurants, are promoting non-contact measures such as curbside pickup or delivery. Online delivery service DoorDash and its competitors put aside differences in launching a new promotional Open For Delivery (#OpenForDelivery) that urges consumers to order from local eateries via DoorDash, Uber Eats, Grubhub and Postmates.