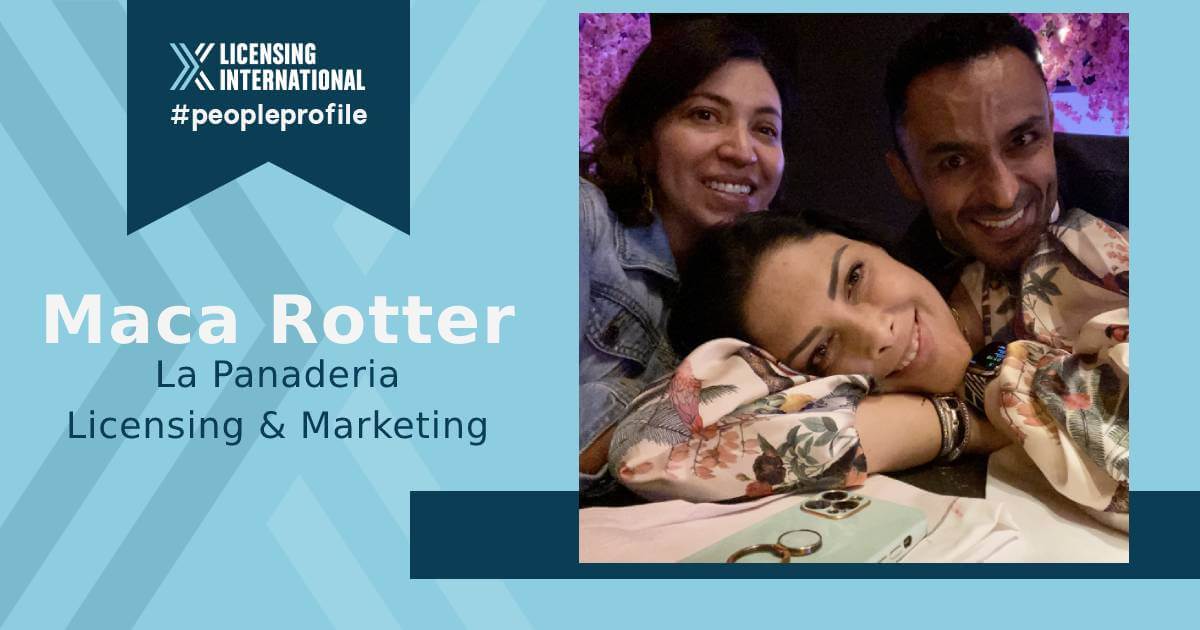 People Profile: Maca Rotter, President and CEO of La Panaderia Licensing and Marketing
The global licensing community is powered by an incredible group of professionals whose diverse backgrounds and creative energy drive innovation and excellence. Each week we're profiling one of these professionals in this ongoing series.
What is a "typical" day in your current position?
I start the day by reading the news. I am a passionate data geek and I love to see how audiences react to new platforms, new content, and new trends. Everything we do is related to audiences, whether it has content or not. I talk to as many people as I can, and then I review the not-so-fun part (mainly since 2020), which is the numbers, at least a few times each week and examine sales performances. Then, I try to have some fun and exercise!
What is your biggest personal or professional accomplishment? 
It was, after 17 years of heading the consumer products division at Televisa and Univision, being able to close the division down after the company went independent and found La Panaderia with all of the 32 people that were part of our [Televisa] family. We went through Covid and we are still here with the whole team!
What are the most significant trends or changes that you've seen in the business in recent years?
Digital is the world, not the trend.
What keeps you up at night? What's your biggest challenge?
The biggest challenge is how to engage new generations and continue to educate them while amusing them. We want to stay attached to our core values. These past few years have been the most challenging few years of my life in every aspect of my career and also personally. The challenge has been to keep positivity and to rebirth as many times as we need to, always coming back stronger and smarter.
In your opinion what is the top skill every licensing executive should have in order to succeed? 
To be humble and grateful. In the end, we in this industry are serving either a market, a licensor, a team, or a client.
What's the best piece of advice you've ever received or what's your favorite quote? 
Never quit before trying! Even if it looks impossible or unreachable, you never walk away before you at least arrive to the door and knock.
What's your favorite licensing deal of all time? (It doesn't have to be one that was signed by you.) 
That would be an impossible answer for me, but it might be the first McDonalds deal after its 10 years of exclusivity with Disney. It was with a Hispanic property we managed that changed my life forever back then—El Chavo del 8 in 2006. That was the first deal we launched after co-producing the animated series inspired by an old, live-action show that is part of the Hispanic population even now.   
If you weren't in Licensing, what would you be doing now?
I can't even imagine, there is nothing that I like more! I get to learn every day, keeping myself up-to-date on new platforms, streaming, NFTs and Web3. It's never boring, I'm always on the move!