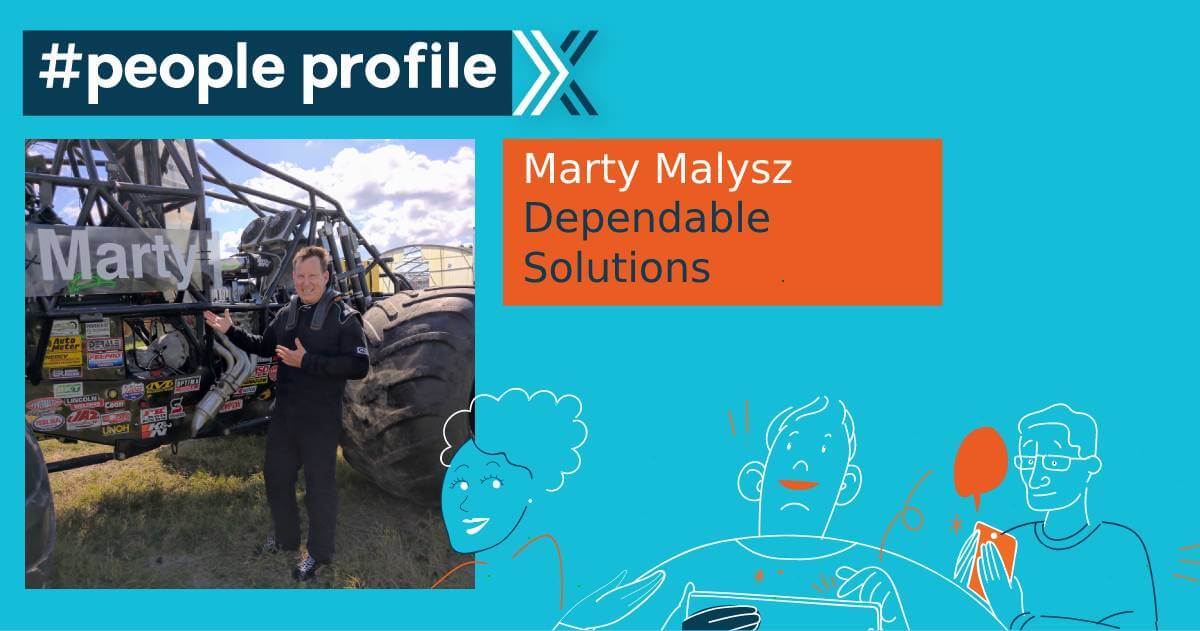 People Profile: Marty Malysz, President of Dependable Solutions
The global licensing community is powered by an incredible group of professionals whose diverse backgrounds and creative energy drive innovation and excellence. Each week we're profiling one of these professionals in this ongoing series.
How did you get into licensing (or how did licensing find you)?
I fall into the "licensing found me" category. When I graduated from UCLA, I went into computer sales for Wang Laboratories for five years. Then I joined up with one of my friends to run a custom software development operation. We targeted the music industry, which included music libraries, record labels, and music publishers. I sold that business in 2002 to gain access to a growing market—our target was the consumer product licensing market, which was ten times larger than the music market and expanding. I am extremely fortunate to be in consumer products now for the last 17 years with a much stronger business operation.
What's a "typical" day in your position now?
My workday follows the sun. When I wake up in the morning, my priority is trying to get a workout in. Then I join our European team as their sun sets. I quickly switch over to our East Coast team right before their lunch, and then I transition on the West Coast and end my day speaking with folks in Australia. I am fortunate to have a talented team around the world who service our clients directly across many time zones.
What's your biggest personal and professional accomplishment?
My greatest personal accomplishment is marrying my wife, Amy, when I was 34. We are blessed with two children, our son Kenny and our daughter Anna.
What keeps you up at night? What's your biggest challenge these days?
The biggest challenge we face is our own staffing. We have 40 team members and, even with our dedicated HR team, it takes three months to train and onboard new members. We find ourselves in constant recruiting mode. We have seen folks retire, switch careers, and even go to work with our clients.
What is the top skill that every licensing executive should have to succeed?
The most important trait for licensing executives is to refine your relationship-building skills. We are in a marketing career that depends on people. We must look after people, including employees and customers, and treat them with proper levels of respect. We do not see each other in person given that we are working remotely, and sometimes you really need to see somebody in real life and give them a hug. We all need better communication skills and better self-assessment skills.
What is the best piece of advice you ever received or what is your favorite quote?
When I got my first job out of college, my dad told me I had to stay there for five years. It was good advice. I was able to experience the natural cycle of business rising and falling. The second piece of advice was from Harvey, and early mentor, to always fill your mind with new thoughts. Don't just pursue book on business—read books about everything including fiction, hobbies, biographies, and faith. Read always. Always read.
What is your favorite licensing deal of all time? (It doesn't have to be one that was signed by you.)
One of my favorite deals taught me a great lesson in perseverance and depending on a little luck. We gained their trust over five years, building a relationship with a multi-billion-dollar apparel brand. This has proven to be a great relationship, and they now consider our team to be a part of their company operations to not only provide software but even assistance to implement and manage their licensing-in and licensing-out operations.