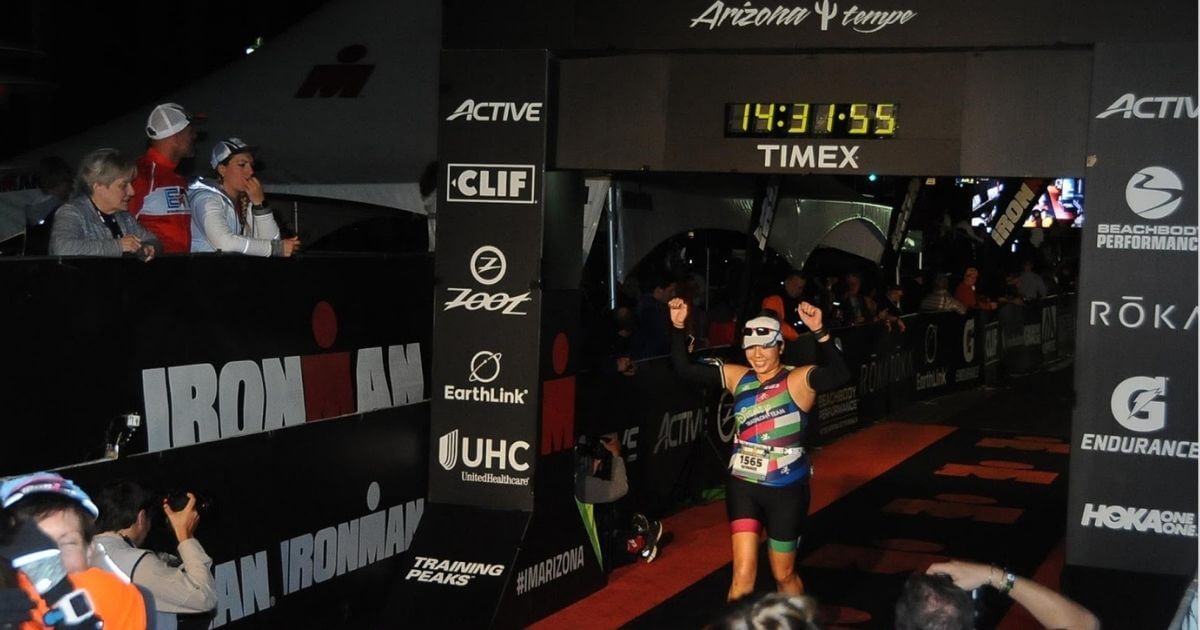 People Profile: Winnie Suska, Director, Licensing Strategy and Partnerships, Hot Topic, Inc.
The global licensing community is powered by an incredible group of professionals whose diverse backgrounds and creative energy drive innovation and excellence. Each week we're profiling one of these professionals in this ongoing series developed in partnership with MyMediaBox.

How did you get into licensing (or how did licensing find YOU)?
I graduated college right after the recession and had applied for countless jobs, hoping that I would land one. I ultimately ended up at Enterprise Rent-A-Car in their Management Trainee program, but I knew it wasn't right for me. I kept applying for jobs and one day I got a call back to interview for an internship position at Disney for their Footwear and Accessories Team. I remember thinking to myself, "Disney makes shoes?!" and my eyes opened SIGNIFICANTLY. Licensing became a great solution for the "I should have gone to law school" me and the "I want to work in entertainment" me, and I'm fortunate enough to work with bright minds that challenge me each day!
What's your biggest personal and professional accomplishment?
My biggest personal accomplishment thus far has been becoming a triathlete. I never considered myself an athlete and it took me years of training to understand that the way I looked didn't determine the amount of dedication or endurance I had for a sport. To date, I've ridden down the Coast of California (545 miles on a bicycle) 3 times and have completed 6 Half-IRONMAN competitions and 2 Full IRONMAN competitions (A full IRONMAN is 2.4 miles of swimming, 112 miles of cycling, and 26.2 miles of running in under 18 hours!).
My biggest professional accomplishment to date has been heading up licensing for Hot Topic Inc. I am so proud to work with such amazing and talented people, and partnerships like the ones we have with Disney, Marvel, Lucasfilm, Warner Bros, Big Hit, and Studio Ghibli are just icing on the cake!
What are the most significant trends or changes that you've seen in the business in recent years?
I would say the shift to e-commerce and the customer's idea of instant gratification has changed the way we do business. Sometimes when I think about what the consumers want, I ask myself about the changes I'd like to see while shopping. One click pay, easy search functions – little things that can make the experience better also encourage customers to purchase more! I'm also a big supporter of Print on Demand – it continues to evolve and caters to everyone!
What keeps you up at night? What's your biggest challenge these days?
I sleep like a baby! My biggest challenge is finding the divide between work life and home life. I never want to be behind in things, but sometimes I blink and it's the middle of the night and I'm sending an email when I should be sleeping. My goal is to find the ever-elusive "work-life balance"!
What is the best piece of advice you ever received? OR What is your favorite quote?
My favorite quote (although I'm not sure who to attribute it to) is "if you don't try, you'll just continue to be where you are now." It's something I tell myself when I'm about to take a big risk, or when I am about to make a big decision that will impact my life. It's also advice I give to others, because staying stagnant is fine, but the only risk in trying sometimes is to end up back where you were in that moment.
What is your favorite licensing deal of all time? (doesn't have to be one that was signed by you)
I don't want to play favorites, but I have truly enjoyed working with our international partners: Big Hit (BTS/BT21), Studio Ghibli, and Line Friends because they see us as their international partners! As a retailer/licensee, we are fortunate enough to be able to see the world in a different lens.
The last licensed product I bought was…
A Jack Skellington Halloween costume for my puppy Hachi! She fit it and then immediately outgrew it, so it looks like I'll have to get her something else!
THE 2021 PEOPLE PROFILE SERIES IS BROUGHT TO YOU BY MYMEDIABOX
MyMediaBox is the leader in providing online solutions that streamline every stage in the brand licensing lifecycle, from contract management and rights tracking, through style guide delivery, product approvals, security tag management and royalty reporting. With over 54,000 global professionals logging in from 125+ countries, Mediabox is by far the world's most thoroughly tested and widely trusted licensing software.