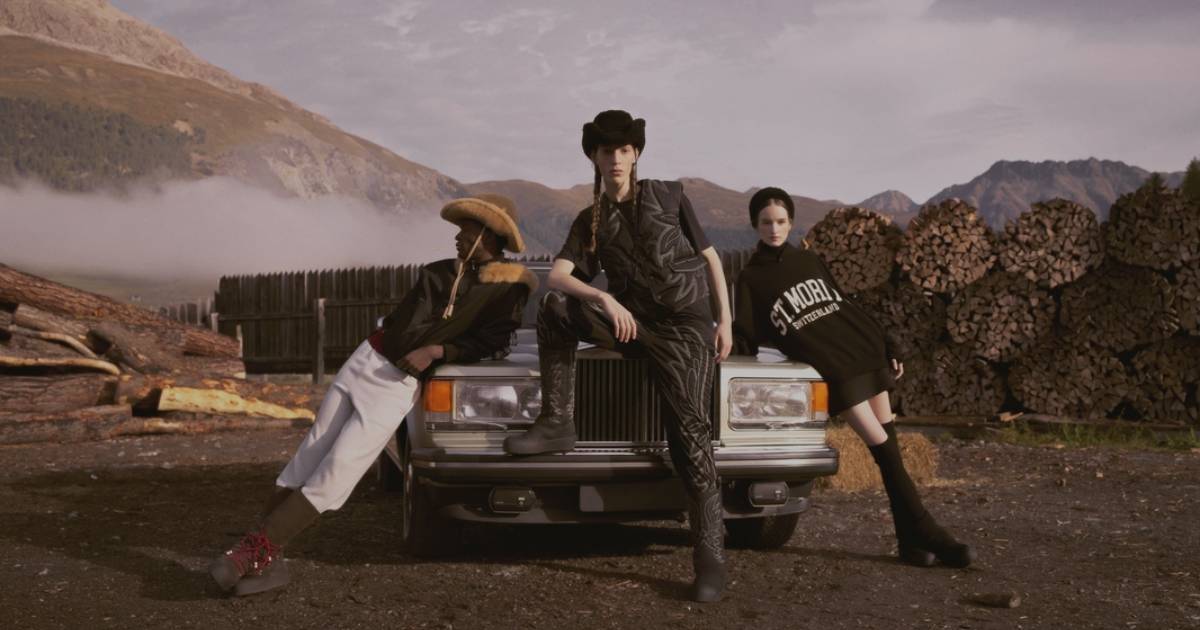 PURE BRANDS Announces New Brand License Cooperation Between St. Moritz and Bally
PURE BRANDS is delighted to announce that the iconic luxury brands ST. MORITZ and BALLY are collaborating on a capsule fashion collection inspired by the world-famous sport of curling.
The capsule is available worldwide at selected Bally boutiques, multi-brand stores, online and dedicated winter pop-up stores across alpine destinations include St. Moritz.
At the center of the collection is the classic BALLY curling boot, available in a variety of styles and materials. The entire capsule includes 91 SKUs for men and women, jackets, pants, outerwear and accessories in unique styles and designs.
"This fashion collection brings together the passion, craftsmanship and pioneering spirit of two iconic brands that are an ideal match. We are very proud of the work our team has done on behalf of our client," says Juergen Halder, CEO of PURE BRANDS.
Creative Director Rhuigi Villaseñor unveils with BALLY CURLING his first capsule for the house, following his debut collection with the Spring/Summer 2023 runway show held in Milan this September. Reinventing the curling shoe as a part of a fully-fledged Ready-to-Wear and accessories vision, the capsule is inspired by the visual clash of Swiss alpine tradition with both cowboy and varsity codes.
The worldwide sales launch is supported by a large-scale marketing campaign, including a groundbreaking advertising film by director Marie Schuller.
"With ST. MORITZ and BALLY, we have brought together two iconic brands that fit perfectly. The legendary resort of ST. MORITZ has been a playground for the world's high society since 1856 and it is the oldest tourist trademarks still in use in the world and is officially registered in the international trademark register. PURE BRANDS is very proud to represent the ST. MORITZ brand worldwide exclusively for brand licensing and brand extension opportunities. BALLY, on the other hand, was founded in Switzerland in 1851 and is one of the oldest luxury fashion brands in the world. With these two brands, we have created an unbeatable strong brand cooperation which is a class of its own," says Marcus Schultz, Director Marketing of PURE BRANDS.
About Bally
Bally is a Swiss luxury brand established in 1851, with a rich heritage in shoemaking, and a longstanding relationship to architecture, arts and the environment. Today, the brand offers unique designs across shoes, accessories and ready-to-wear, driven by a dedication to craftsmanship and a contemporary aesthetic.
The company is owned by JAB Holding Company, a privately held group focused on long term investments in companies with premium brands, attractive growth and strong cash flow dynamics.
In January 2022, Bally welcomed Rhuigi Villaseñor as Creative Director. Born in Manila, Rhuigi has been Founder, CEO and Creative Director of the luxury streetwear brand Rhude since 2015. He presented his first collection for Bally with the Spring/Summer 2023 season in September 2022.
About Pure Brands
PURE BRANDS is a global licensing agency specializing in automotive, fashion and luxury brands. We strategically plan and implement multi-faceted licensing programs to enhance brand awareness, create positive consumer experiences and to grow revenues for our clients. PURE BRANDS is always happy to receive new inquiries on the topic of worldwide brand licensing. Please visit https://purebrandlicensing.com for more information or contact: Silvana Zeintl (szeintl@purebrandlicensing.com).