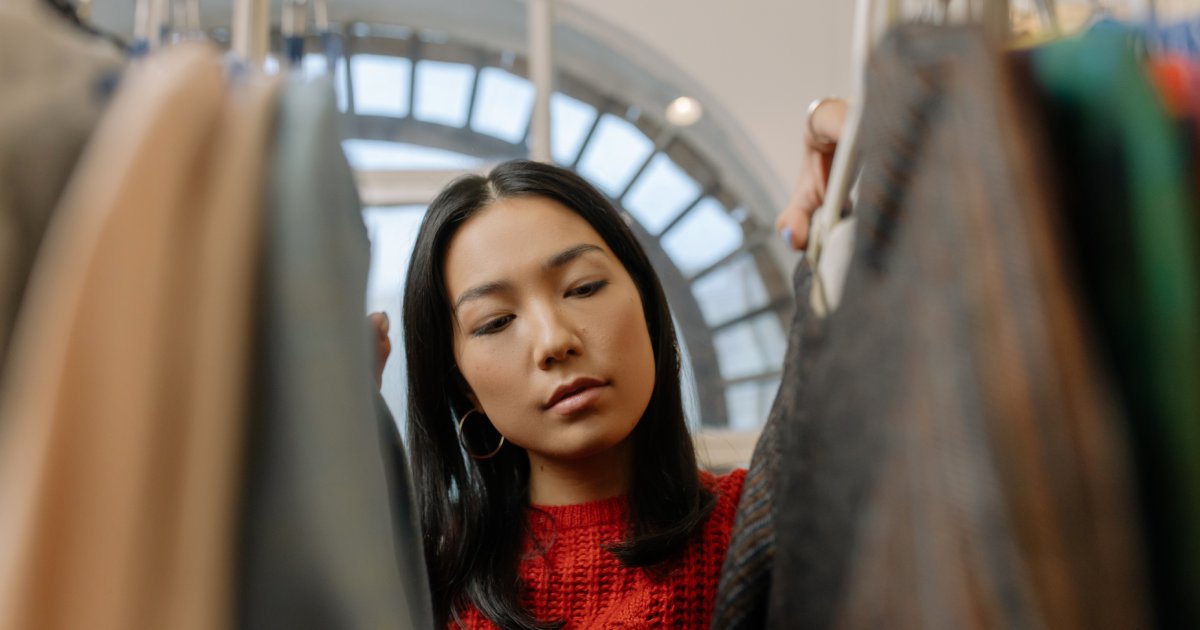 Retailers Go Big with Smaller Stores
Smaller locations are gaining an outsized presence as retailers sharpen their focus on brand building as much as merchandise mix.
The shift to smaller footprints isn't new. Target started opening "smaller" format stores (49,000-square-feet and under) in 2014 and now has around 180 smaller-footprint locations. Walmart partnered with remote vacation company Getaway to open The General Store by Walmart, launching smaller locations offering seasonal products. Even Ikea, known for its 300,000-square-foot stores, has opened 8,000-square-foot studio design centers in California.
Recently, however, many retailers have also shifted their focus to off-mall locations.
Foot Locker, which will close 400 stores over the next several years, expects to have 50% of its locations in off-mall spaces by 2026, up from the current 35%. Long-time mall anchor Macy's will have 14 small-format Market by Macy's stores (30,000- to 50,000-square-feet) by the end of this year, including in Boston, Las Vegas, and San Diego. And Bloomingdale's will have a total of three Bloomies locations when it adds a 22,000-square-foot store in Seattle in November.
For the most part, retailers are shifting to smaller, off-mall locations in pursuit of consumers with new shopping habits. There are currently about 700 traditional indoor malls in the U.S., down from approximately 2,500 in the mid-1980s, according to Coresight Research. As a result, malls are focusing more on experiential businesses like bowling alleys and golf simulators.
"We are trying to deepen our relationship with our customers, which is focused on building brand equity, reaching a broader set of customers, and enhancing our loyalty," said Foot Locker CEO Mary Dillon. "On building brand equity, we're sharpening our creative point of view to better articulate our brand proposition and elevate our mind share with consumers."
With these smaller stores, however, will come limited shelf space and a focus on each retailers' "core" categories. This strategy contributes to the growing trend of retailers buying narrow but deeper assortments in many categories as they seek to avoid the excess inventory that has plagued them for much of the past year. And with that, some categories—like impulse products—may be culled from the assortment, industry executives said.
"Retailers going to smaller stores are going to pare down merchandise to their essentials—whatever that might be for a given store," said Matthew Kavet, CEO of licensed novelty candy and energy drink supplier Boston America. "Retailers will stay with their core and most profitable merchandise mix and make sure they are maximizing dollars per square foot and margin."
To catch consumers' interest, however, that merchandise mix could include some new additions. Foot Locker, for example, expects non-Nike products to account for 40% of its merchandise by 2026 (up from the current 36%), Dillon said. As part of that strategy, the chain now has On and Hoka footwear in 280 and 100 stores, respectively.
Macy's, meanwhile, is focused on athleisure. Under Armor's men's products will be in 150 stores and online in February, CEO Jeff Gennette said, and the retailer will reintroduce Nike men's, women's, and children's products online and in 75 stores in October, expanding to 200 locations by spring.
"Retailers that were traditionally mall-based are pulling out and moving to suburban, open-air, and possibly even grocery-anchored properties," said Brandon Isner, real estate company CBRE's Head of Retail Research for the Americas. "For occupiers now, whatever site builds your brand in the best way and in the best direction is the best site, and we've seen so many retailers shift or shrink their spatial requirements to be flexible if it's space in the right place. There's a lot more nuance to it now. That 'if you build it, they will come' mentality is something I just don't believe in anymore."