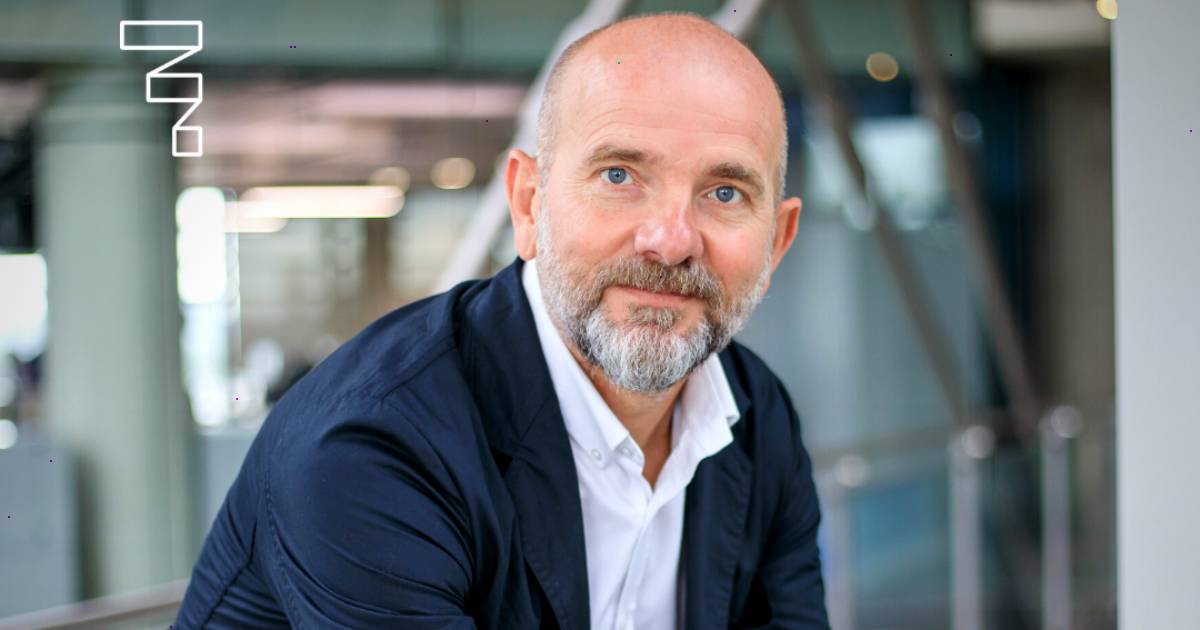 Richard Price, Managing Director of Clothing and Home at M&S, to join the Fabacus Advisory Board
Fabacus today announced the appointment of seasoned retail executive, Richard Price, to their Advisory Board. 
Founded by successful serial entrepreneur, Andrew Xeni, Fabacus is a data management and bureau service for the licensing industry and developer of proprietary data management software platform, Xelacore. Its blue-chip clients include Epic Games, Ultimate Fighting Championship (UFC), Fanatics, Ubisoft and Activision Blizzard. 
Xeni has a noteworthy background in retail and is also the founder of award-winning eco-conscious fashion brand, Nobody's Child. Having launched on M&S.com in 2020 as part of the retailer's third-party brands strategy, Nobody's Child has since become its top performing partner, with M&S now a strategic minority investor and shareholder.   
At Fabacus, Price brings a wealth of experience from his time at Next, BHS, Tesco F&F and currently Marks and Spencer, driving significant share growth and EBIT across clothing, footwear, accessories and homeware to the Advisory Board, at a time when the company's trajectory continues to gather momentum.  
"Having known and worked with Andrew for some time now, I am thrilled to join Fabacus' Board, bringing my 30+ years of retail experience to the business." Price said, "At a pivotal time for licensing and retail, in light of mandated reporting regulations coming into effect, there is now a need for more visibility and transparency across the sector; Fabacus continues to address the issues head-on through their service, and I look forward to being a part of the evolution that is coming." 
Speaking on Price's addition to the Fabacus Board, Founder and CEO, Andrew Xeni, said, "With over three decades working for the UK's biggest retailers, Richard's appointment to the board brings us invaluable retail experience across all categories and geographies. Increasing data capture and data governance will not only support companies scale but will also accelerate growth – it enables consumers to know more about the items they are buying and the associated supply chain practices. I am thrilled Richard shares our mission to evolve current industry practices and further integrate licensing and retail, and I warmly welcome him to the Fabacus Board." 
About Fabacus 
Fabacus was founded by successful serial entrepreneur, Andrew Xeni, who has a significant background in retail, including deep supply chain experience. The company is backed by other high-profile investors, including Tom Singh OBE (founder of 440-store chain New Look), Seneca Partners, Inovia (led by Patrick Pichette, former CFO of Google) and Mitch Foreman (former CFO of Disney EMEA Consumer Products), as well as Wealth Club. Andrew Xeni is also the founder of award-winning eco-conscious fashion brand, Nobody's Child, of which Marks and Spencer is a strategic minority investor and shareholder, as well as founder of tech business, Soreto, servicing global clients such as H&M brands, Nike, Under Armour, Samsung, Puma and many others. 
About Richard Price
Richard joined M&S on 7 July 2020 as Clothing & Home Managing Director, and has over 30 years' experience with the UK's three biggest clothing retailers. He joined Next in 1989 becoming as a Merchandise Manager in Menswear moving through the ranks delivering consistent growth and profit, planned the structure and architecture of the range, implemented new improvements to merchandising systems and was deputised as Product Director. 
In 2005, Richard joined M&S as Head of Merchandise across Women's Formalwear, Footwear and Accessories, responsible for delivering sales, margin and profit within the category.  A key member of the leadership team driving and shaping the overall Womenswear offer across the business.  Three years later, he was promoted to Menswear Trading Director, responsible for a £1bn turnover business, a large team, sales plans, product strategy, marketing, and customer journey. 
In October 2012, he joined BHS as Managing Director responsible for all trading departments and stores, ecommerce, finance, and property.  During this time reporting directly to Sir Philip Green BHS delivered LFL sales growth for the first time in over 11 years. 
Richard was hired as CEO of F&F Clothing in 2015, a stand-alone business within Tesco with a turnover of £1.8bn, overseeing a team of over 500 and focussing the brand to have more fashionability as well as quality.  After five years at Tesco, the opportunity arose for him to re-join M&S where he currently serves as a key member of the Executive team.  Over the last 2 years M&S Clothing and Home has achieved significant sales and Market share growth and delivered a strong increase in EBIT.