Seven New Executives to Join Licensing International Board of Directors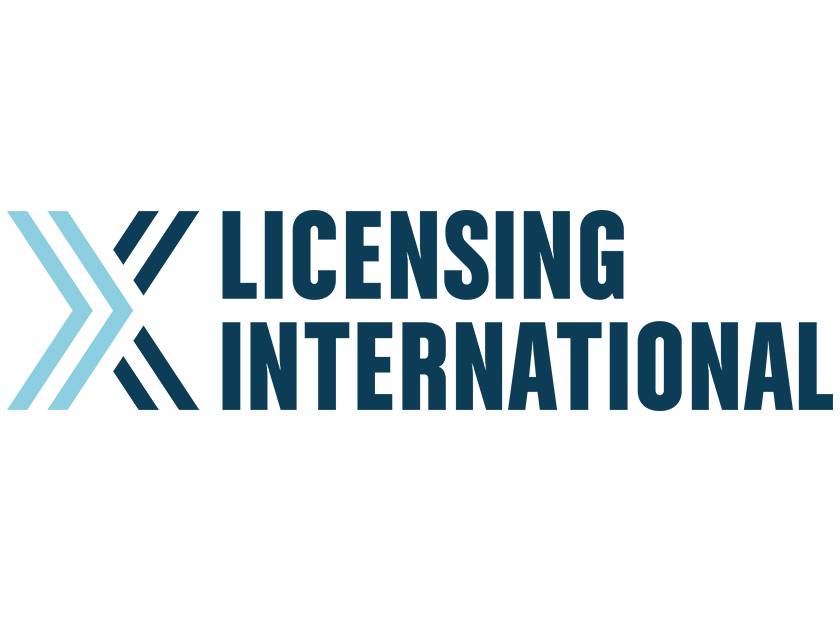 New York, NY, June 18, 2019 – Seven new members were elected by the Licensing International membership to begin terms on the Licensing International Board of Directors, effective July 1. The newest Board members are: Sol Armada, Warner Bros.; Juli Boylan, Spin Master Ltd.; David Diesendruck, Redibra; Omar Fajer, Univision Communications, Inc.; Elias Fasja, Tycoon Enterprises S.A. de C.V.; Simo Hamalainen, Rovio Entertainment Corporation; Ed LaBay, Hot Topic Inc.
"Our seven new Board members were selected from among the biggest pool of candidates ever in Licensing International history. It was incredibly difficult to choose from among so many qualified, passionate executives," said Licensing International President Maura Regan. "Each of these new members will bring unique expertise and perspective to the Board that will be invaluable as Licensing International plots its new course and continues to expand the ways in which it supports and serves our global industry."
Additionally, Cindy Levitt, Senior Vice President of Licensing at Mad Engine, continues as Chairperson of the Board; Jay Asher, Partner at Brandgenuity, was re-elected by members of the Board of Directors as Vice Chairman for a second one-year term; and JJ Ahearn, Managing Director of Licensing Street, LLC, was re-elected as Board Designate to the Executive Committee, for a one-year term. Celso Rafael, Managing Partner at Lotus Global was voted Treasurer, also for a one-year term.
Here's a little bit about the incoming Board members:
Sol Armada, Director of Sales & Retail Business Development – Warner Bros.: Sol Armada has been an active member of the licensing community for more than 15 years, the last 11 of which have been spent at Warner Bros. Consumer Products working with all tiers of retailers. Sol's expertise lies in Fashion, and current retailer roster includes GAP, Hot Topic, Box Lunch and Forever 21.
Juli Boylan, VP, Global Franchise Development & Outbound Licensing – Spin Master Ltd.: With 29 years in the licensing industry, Juli Boylan has been fortunate to learn from experiences at Warner Bros Consumer Products, Sony Pictures Consumer Products, Epic Rights, MGA and now Spin Master. She is credited as one of the first to gather a collection of competitive retailers on a panel in the early days of licensing.
David Diesendruck, President – Redibra: David Diesendruck grew up in the licensing industry; his father founded Redibra in the early '60s and was a licensing pioneer in Brazil. For the last 20 years Redibra has been the most awarded and recognized licensing and brand extension agency in the country. Diesendruck also spearheaded the charge to partner the Brazilian Licensing Association (ABRAL) with Licensing International and create Licensing International Brazil.
Omar Fajer, VP, Entertainment and Music Commercialization – Univision Communications, Inc.: Omar Fajer has 15 years' experience developing many different licensing programs, from domestic properties such as the telenovelas (soap operas) and El Chavo, to international brands SpongeBob SquarePants, Sesame Street and Masha & the Bear. Omar has a unique understanding of the Latino market from working in the U.S., Mexico and LATAM.
Elias Fasja, President – Tycoon Enterprises S.A. de C.V.: Elias Fasja's first steps in licensing were in 1977 as a fashion licensee of the French label Cachareland later with Perry Ellis, setting up shop-in-shops in department stores for the first time. In 1990, he co-founded Tycoon Enterprises, an agency that changed the traditional way of doing business in Mexico. In 2018, Fasja was inducted into the Licensing International Hall of Fame.
Simo Hamalainen, SVP Brand Licensing – Rovio Entertainment Corporation: Consumer products have long been a passion for Simo Hamalainen, from his early days of selling beer at Heineken to his current role as Head of Brand Licensing at Rovio Entertainment, leading efforts in developing content and location-based entertainment internationally. He is especially intrigued by the digital revolution, exploring opportunities such as on-demand printing and the China market.
Ed LaBay, VP/GMM – Hot Topic Inc.: Ed Labay has 10 years of experience as a licensed product manufacturer at Giant Merchandising and 12 years at retailer Hot Topic. He has led the Hot Topic Team to win 5 Licensing International Retailer of the Year Awards, and he and his team continue to build a robust licensed product collection at 700 retail locations, consistently first in the market with new properties.
Continuing Licensing International board members include: Liza Abrams, SVP, Global Licensing & Marketing, Sakar International, Inc.; Naz Amarchi-Cuevas, Chief Commercial Officer, SYBO Games; Sam Ferguson, VP, Global Licensing, Jazwares; Marc Mostman, Partner, Striker Entertainment; Bill Patterson, Vice President, OpSec Security, Inc.; Steve Scebelo, Vice President, Licensing & Business Development, NFLPA; Jamie Stevens, EVP, Worldwide Consumer Products, Sony Pictures Entertainment; Jason Sutton, VP of Licensing, Polaroid; and Takanori Ueno, General Manager, Licensing, Laura Ashley Japan Co., G.K.
#  #  #
About Licensing International:
Licensing International – formerly known as LIMA – is the leading trade organization for the global licensing industry. Licensing International's mission is to foster the growth and expansion of licensing around the world, raise the level of professionalism for licensing practitioners, and create greater awareness of the benefits of licensing to the business community at large. Founded in 1985, Licensing International members in over 40 countries enjoy access to an array of benefits, including extensive educational programming and worldwide networking events. Visit LicensingInternational.org for more information and to utilize licensing's definitive online resource.

Media Contact:
Licensing International
Nicole Silberstein
646-744-3748