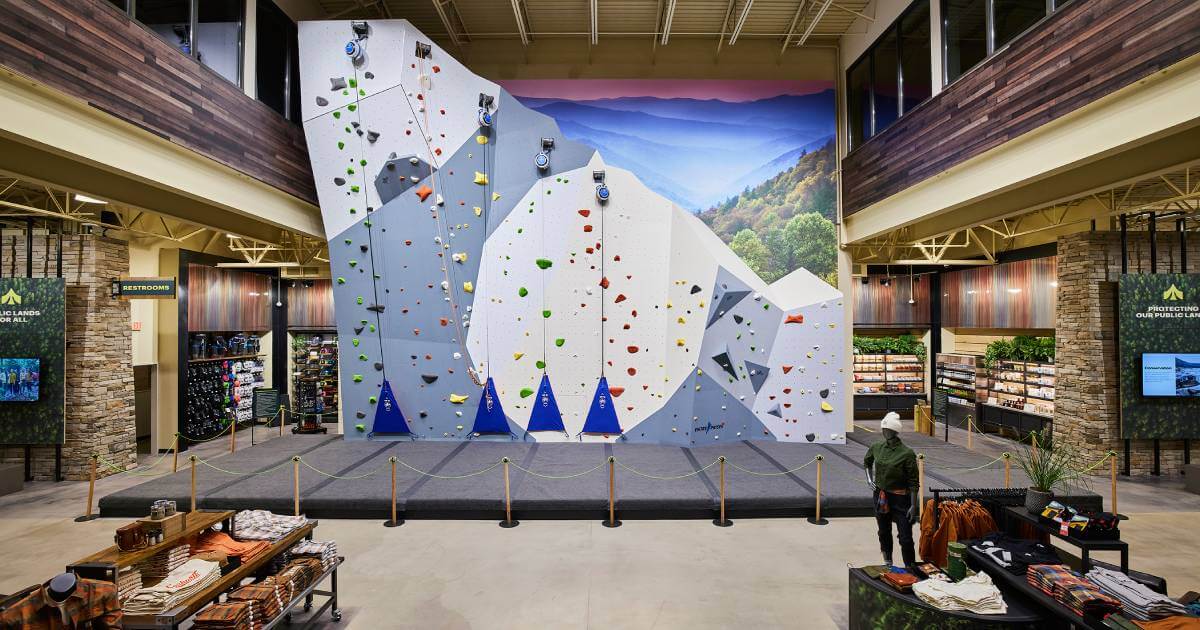 Shopping For Experiences
With the expansion of experiential retail, shopping is increasingly revolving more around the customer than the product.
It's not that creating retail experiences is anything new—Incredible Universe (electronics), Sears Great Indoors, and FAO Schwarz are well-known examples—but shoppers are now demanding more than just products and sales receipts from retailers.
Some of these efforts are limited-time pop-ups in which merchandise is part of the overall experience, while others are equal parts location-based entertainment and merchandise. For example, experiential retailer Camp, which has nine stores, opened a flagship location at the Century City Mall in Los Angeles, CA earlier this year along with another in the Burlington, MA Mall, the latter carrying a Paw Patrol theme and related products.
On the side of sporting goods, Dick's Sporting Goods opened a third House of Sport location in Minneapolis, MN that, among other things, features a 20,000-square-foot turf field that can be converted to a hockey rink in the winter. It also has two Public Lands stores that also contain a 35-foot climbing wall.
Likewise, 20-store retailer Scheels unveiled plans last fall to open a 244,000-square-foot store in Idaho in 2024. It will feature separate displays for each brand along with a Ferris wheel, a throwback of sorts to the former Toys "R" Us flagship in Times Square in New York, which also featured a Ferris wheel when it opened in 2001.
And the 94-location Container Store partnered with direct-to-consumer brand Dorminy for back-to-school displays that will run from September 5 in 10 stores located near college campuses.
While the locations vary in size—Camp stores are in the 7,000 – 9,000-square-foot range—they all share the same goal: providing something that removes friction from the buying experience, encouraging trials and discovery, and combining physical and digital offerings. In some respects, it's a play on location-based entertainment (LBE), but with more of a retail spin.
The question, however, is whether these experiences are a short-term trend or a long-term fixture. For the most part, it appears that stores as entertainment is becoming engrained in the retail business. Despite that broad-reaching acceptance, this strategy's exact definition can be elusive.
"With many of these stores, the experience is their whole schtick and with the intense focus on e-commerce. Many of these retailers are feeling pressure to create something that everyone will talk about and buy something in the process," said Lisa Norris, EVP of sales and marketing at apparel licensee L2 Brands, which itself has carved out in-store displays for its products at around 20 college bookstores.
Moving forward, many retailers are expected to dedicate up to half of their floor space to a shopping experience. Toy manufacturer LEGO, for example, has 165 locations where the emphasis is on activities, but products are readily available to purchase.
"It's a blurring of what were once distinct lines between an experience and buying something, to the point where, going forward, these are now one single process," a retail executive said.