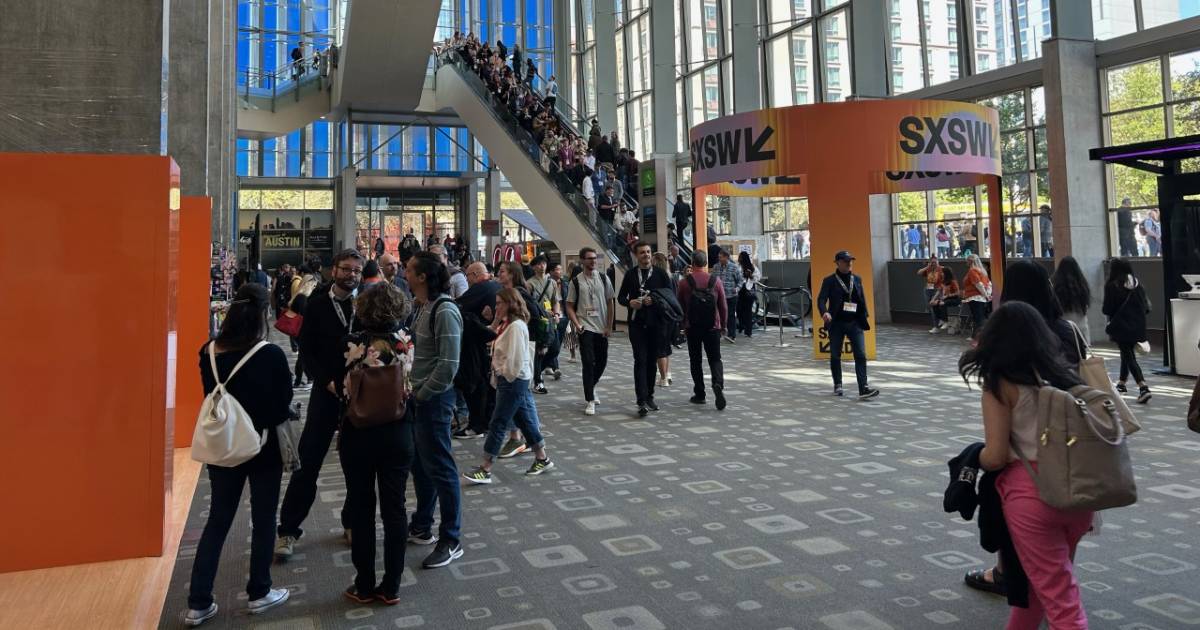 South By Southwest's New Direction
South By Southwest (SXSW) may have started as a music festival, but it has expanded to encompass films, comedy, technology, and—increasingly—a focus on brands.
The annual event, which launched in 1987, is held in Austin, Texas every March. In addition to music showcases and film screenings, SXSW also includes panels, exhibitions, professional development, and networking opportunities.
At this year's event, which ran from March 10-19, a number of those panels spotlighted the importance of growing (and protecting) your brand. Panels touched on everything from the evolving landscape of brand loyalty to the best sources for intellectual properties, and from the new path forward for NFTs to how brands can best respond in moments of crisis.
Many of those discussions about brands also included a focus on artificial intelligence (AI).
Tye Sheridan and Nikola Todorovic, President and CEO of Wonder Dynamics, respectively, spoke about the company's efforts to develop AI-powered tools that can produce VFX and CG elements faster and for a lower price than current programs. They also acknowledged the apprehension around new technologies, with Sheridan stating that their goal is to use AI as a means of telling better stories.
"AI is here, so we should be talking about how we want to integrate it into the framework of our world," Sheridan said.
There was nothing but excitement around location-based entertainment (LBE), however. Conversations at SXSW focused on the importance of LBE when it comes to growing engagement, with a particular spotlight on creating and maintaining engagement throughout the year rather than solely cultivating it during events themselves.
"It's important to maintain engagement year-round with micro-communities," said Sophie Ahmed, SVP of Market Strategy for Hubilo. These micro-communities can exist across multiple platforms depending on the target demographic, including social media platforms like Twitter and TikTok or the instant messaging platform Discord.
These micro-communities allow consumers to gather and connect based on their specific interests while still maintaining engagement with the specific LBE experience as well as with the larger brand. For example, fans of a major theme park would naturally group themselves based on their interest in rides, food, or interacting with costumed characters.
As if to highlight the importance of LBE, a number of location-based brand extensions were present at the event. For example, the "Prime, Texas" event at Hotel San Jose spotlighted Prime Video series like Daisy Jones & the Six, The Boys, and Carnival Row. The program included live music, food, and plenty of photo ops with props, costumes, and sets from the shows.
Additionally, the stories behind brands themselves were also something of a hot topic at SXSW this year.
Air (which chronicles the origin on the Air Jordan shoe line) and Tetris (which details the legal battle to secure the intellectual property rights to the game) both screened at the event.
"What can be considered an IP is certainly evolving," said Dan Discenza, Global Director of Film and Television Development and Financing at Dentsu. "It's not just about existing pieces of IP like a memoir, it's also the stories of how brands or products came to be."