The Compliance Issue You Can't Afford to Ignore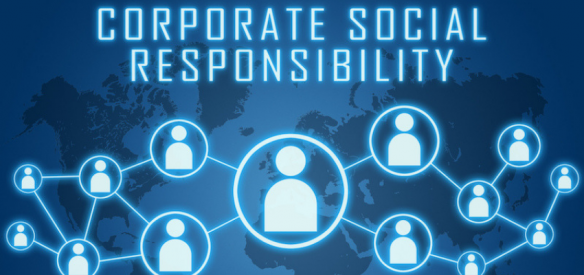 Good licensed merchandise is indistinguishable from a brand's core offering, but the very uniformity that makes for successful licensed products, can also be an overlooked vulnerability.

Brands are increasingly aware that ethical business practices are essential to consumer loyalty. In fact, many brands are making their social responsibility efforts a centerpiece of their offering (think Tom's or Burt's Bees). What is often overlooked though, is that most consumers don't distinguish between a brand and its licensees, which means that the business practices of a licensing partner can have a very direct impact on a brand's image.

"Consumers want transparency, and the average consumer doesn't distinguish between the licensed product and those produced by the licensor themselves – they just assume there is a tie," says Mike Dunn, Co-Founder and Chief Brand Officer of the brand compliance solutions provider Octane5 International. "There is a public perception involved here that companies need to be aware of. When there is a factory fire, whose products do you see on the factory floor? That is something that the fashion industry knows pretty well, but it is still in the early stages when it comes to licensing."
Perhaps one of the most prominent examples of this is the 2013 garment factory collapse in Bangladesh that killed more than 1,100 workers. In the days following the accident, some of the biggest brands in the world, who had manufacturing partnerships at the facility, found themselves on the hot seat as issues of worker and building safety came to the forefront.
The tragedy triggered the forming of an alliance of more than 15 companies – including the Gap, Walmart, Kohl's and Target – who agreed to allow factory inspections and develop common safety standards, both of which are now central tenets of many company's corporate social responsibility (CSR) standards.
Now, companies are increasingly recognizing the need to enforce such standards, not only for their core products, but across their licensing programs as well. Licensing departments "are starting to be asked for things that are CSR-related because companies are trying to assess, now that they have worked through the core business, where else they are being exposed," explains Dunn.
In fact, according to Dunn, "the tide is dramatically shifting" in terms of licensees being responsible for supplier compliance. "The question is, are the factories being audited and made accountable to licensors' standards?This involves putting this on the licensees so that if they are going to use these suppliers, they have to have all the audits and certifications to say they are keeping up their part of the bargain," says Dunn.
Many licensors protect themselves contractually by placing responsibility with the licensee for any incident involving a licensee's supplier. But while that might protect brand owners legally, it does nothing to help them in the court of public opinion, says Dunn.
As licensors move to adopt CSR for their licensing programs, factory audits of licensees' third-party suppliers to ensure compliance are becoming a requirement. These factory reviews, typically conducted by third-party firms like Bureau Veritas, cover a range of issues including fire safety, labor (both for child labor and fair wages) and environmental compliance.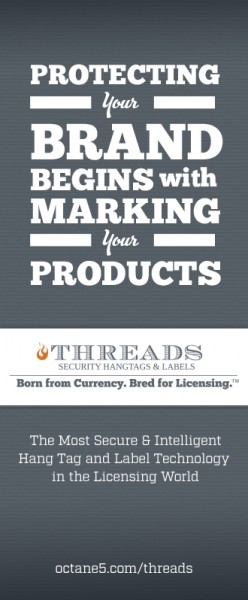 And in setting CSR policy, companies are weighing product categories and the risks associated with them. For example, more focus might be given to "high-risk" categories – those that involve human contact such as food, health and beauty, and children's products – and the countries in which the products are being manufactured.
"You have to look at where your products are being manufactured, how risky the plant is and then look at the product category," says Dunn. "If it is a factory that carries a higher risk of health and safety, they are going to audit it more often than a supplier making t-shirts."
The frequency of the inspections can also vary. In the footwear industry, some companies like New Balance, require quarterly audits of their suppliers, while in the entertainment/media industries, those inspections may occur every 18-24 months, says Dunn.
New Balance's inspections are largely based on its long-established Supplier Code of Conduct, which defines its basic CSR standards. The code, based on international laws such as the Universal Declaration of Human Rights, governs working conditions, hours and wages, health and safety, environmental protection and bars child labor. Suppliers doing business with New Balance must sign an agreement requiring them to comply with the company's Code of Conduct and a Standards manual.
Nike also was early to adopt CSR standards, but only after it weathered protests outside its stores in the 1990s amid allegations that its suppliers employed child labor and sweat shops. By 2005, it had published a list of its contracted suppliers on its website and adopted clear CSR guidelines. And CSR standards are no longer limited to large corporations.
Apparel brand Everlane – a company of 150 employees, known for its "clean silk" line of shirts produced at energy-efficient plants using chemical-free dyes – brought transparency to its 35 factory suppliers. Everlane posts images and descriptions of its supplier's manufacturing facilities and its staff makes unannounced spot inspections.
When Everlane first embarked on these programs in the wake of the Bangladesh fire, that level of insight into the supply chain was rare. Now companies like Gap are publishing an annual list of their suppliers and H&M's Arket brand posts a Suppliers Index on its website.
The stakes can be high for licensees. Regularly scheduled and spot factory inspections are being accompanied, in some cases, with penalties should a licensee's supplier violate a licensor's CSR standards. These penalties can include being barred from submitting product designs (and being paid royalties), or being forced stop production until a factory is brought into compliance.
For example, the Coca-Cola Company has established Supplier Guiding Principles that, if violated, can result in a factory being shut down until it is brought into compliance. These principles govern all aspects of production from the ingredients to the finished product and underscore the importance of responsible workplace practices with regards to human rights, local labor and environmental laws, according to Shahab Khorsovan, Director, Worldwide Compliance, The Coca-Cola Company. The guidelines allow for collective bargaining, bar child and forced labor and govern wages and work hours.
"Our commitment on upholding our core values is based on the UN Guiding Principles on Business and Human Rights, and we believe the true measure of a well-managed business is not only about financial success. but how we achieve it," says Khorsovan.
To enforce these standards, Coca-Cola employs third-party companies to assess and monitor compliance with 237 audits conducted in 2018 across the company's own factories and its third-party bottlers, which are spread across 212 countries and territories. Confidential interviews also are conducted with factory employees to make sure the work environment squares with management's assessment.
Coca-Cola has taken such a leadership role in the space, that the company had a large role in a 2018 meeting of the International Organization of Employers and the Child Labor Platform with support from International Labor Organization aimed at ending child labor in the recycling business in Mexico.
In fact, CSR requirements are increasingly coming from governments as well as corporations. For example, the French National Assembly passed a law in 2017 setting a "Duty of Vigilance" requiring that large multi-national companies set standards for preventing human rights violations and to minimize environmental impact. The law requires companies to report annually on their compliance and applies to French firms and foreign companies with more than 5,000 employees in France.
Dunn thinks that this French legislation will likely trigger other countries to pass similar laws, which is why his firm is adding CSR compliance tools to its BrandComply platform. But fully implementing CSR requirements across licensees' network of third-party suppliers, which can number in the thousands, can be challenging, says Dunn.
"It is a very big shift for some licensors that are just documenting the licensees in their system and not their licensees' factories," says Dunn. "The toughest part is staying on top of the audits and making sure you have a set of business rules that dictate that if a factory doesn't pass, are we willing to overlook that to get an order out or are we willing to hold firm to a licensee and say we don't care if Walmart is waiting. Those are big business decisions that the licensor has to make on their own as to how risky they want to be in managing their program."
Platforms like Octane5's BrandComply can help, but there's no getting around the fact that implementing a CSR program across an entire licensing program can be a lengthy process, especially for major companies with hundreds of licenses, which may mean several thousand production facilities.
Nonetheless, this is clearly an issue companies now realize they can't ignore. "The push for implementing CSR standards in licensing programs is definitely accelerating," says Dunn. "And this pace will only increase as consumers, governments and NGOs push for more transparency." 
—
This report is brought to you by Octane5, the company behind the BrandComply.com Licensing Enterprise Software platform and Threads Security Hang Tags and Labels, specifically designed for the needs of the licensing industry. The Octane5 team is focused on providing solutions that help protect and ensure compliance for the world's leading brands throughout their licensing ecosystem. Email info@octane5.com to learn more, or stop by Booth C134 during Licensing Expo June 4-6 in Las Vegas.