The Key to Success? Flexibility.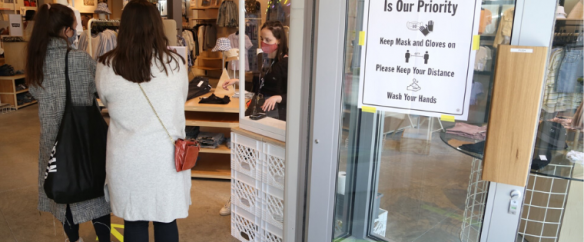 In this tumultuous environment, it's all about flexibility, said manufacturers participating in the "What Do Licensees Want?" webinar during Licensing Week Virtual.
For example, Mad Engine has been seeking "trigger deals" that carry a small initial minimum guarantee (MG) that kicks to a higher level once orders are secured with mid-tier or mass retailers, said that company's Cindy Levitt.
Mitigating risk
"At this stage [during the pandemic] we can't depend on which retailers are going to be around a year or two from now, and we certainly can't commit that we are going to get one of those 8-10 slots at a big retailer," Levitt said. "We are trying to do a trigger deal that doesn't put a licensee at risk. With films moved and orders cancelled, the licensee is just sitting on inventory and pressured from all sides. So we need to be more creative on MGs and there has been somewhat of an open mind on that."
Gary Speciale of "The Comfy," which is seeking brands for its oversized combination blanket/sweatshirt,  described the retail environment as "scary to the point where, with some of the big boys out there, we can't get insurance for their orders. So that begs the question: do you take that order and take a risk, or do you decline?"
Modifications and extensions
It's a matter of sharing risk and modifying processes to make the business work. Many licensors, said United Legwear & Apparel Co.'s Chris Volpe, have proved flexible in extending contracts, deferring payments and helping licensees with cash flow. But that flexibility also has to be paired with faster approvals of licensed designs and products as speed to market — already critical pre-pandemic — takes on more importance now, said Fashion Angels' Jeffrey Fisher.
Said Levitt: "If we all want business done right now, we have to think outside of the box, need to be fast on approvals and approve things that might not be in the deal that might get us some business. And we need assets on time."
That timeliness needs to be coupled with marketing support, Fisher said. "I had a conversation with a large brand owner in the TV world; in the midst of a 30-minute conversation about building a new brand, they offered up doing videos, supporting it from a marketing perspective, helping do social media and providing creative and art help," he said.
"It was almost like it was served on a silver platter; I haven't seen that kind of response at a large company in a very long time. It showed the flexibility we need to have in our industry."
That flexibility also needs to extend to allowing licensees to broaden distribution as they seek to offset the loss of thousands of retail doors, the licensees said. In many cases, that translates into a bigger online sales effort.
The Comfy is investing this year to expand its ecommerce business, hoping that half its business will be online – up from 30%, said Speciale.