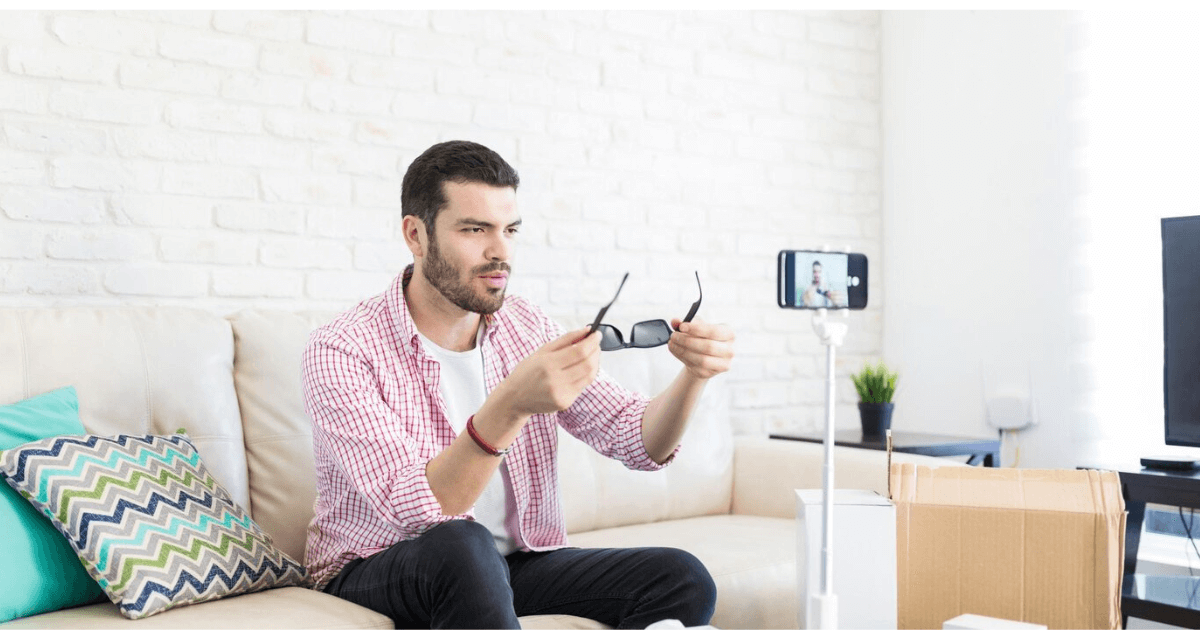 The Livestream Shopping Spree
Livestream shopping, a fixture in China, is gaining ground globally as brands seek direct links to consumers.
In China, where Alibaba pioneered the format in 2016, social media and celebrity influencers market products directly to consumers through platforms like Taobao.
Now, in the U.S., platforms like NTWRK, Buywith and Luglife are growing in popularity. NTWRK features shows where guests discuss products like limited streetwear launches, while viewers on Buywith can watch hosts browse items on the eCommerce platform and chat with them via webcam, and Luglife's livestreaming platform was tested by the Pittsburgh Steelers.
If China is any measure, livestream shopping is a lucrative market. Live commerce in China has taken less than five years to develop into a sales channel with 10% penetration, according to McKinsey & Co. The value of China's live-commerce market grew at a compound annual growth rate of more than 280% between 2017 and 2020. It reached an estimated $171 billion in 2020 and was forecast to hit $423 billion in 2022.
Gen Z and Millennial customers have so far dominated livestream shopping and, by March 2020, live commerce was used by about 30% of Chinese internet users (265 million). Livestream shopping in the U.S. was expected to increase to $20 billion last year, up from $6 billion in 2020, and is expected to reach $57 billion by 2025.
"From a licensing perspective, I look at this [livestream commerce] as a new distribution channel because it allows any brand owner to become the equivalent of QVC overnight," said Jed Ferdinand, senior managing partner at Ferdinand IP Law Group, which worked with Luglife. "You can replicate the selling model without having to be a partner. It requires capital spending for a software platform and talent, but if it works, it becomes part of your eCommerce portal, or you can create an app that provides a unique selling point."
This new technology is also providing a new twist on a classic retail activity. TalkShopLive is working with digital media technology provider FrontRunner Technologies to create live commerce window shopping. The first shopping event was with music star Gloria Stefan, who promoted a holiday album. Consumers scanned QR codes on the windows to shop while watching the content. Similarly, Roblox worked last month with singer Mariah Carey on Mariah Carey's Winter Wonderland holiday-themed treasure hunt, mini-games, virtual merchandise, and virtual performances
To build a strong livestream eCommerce service, brands need to invest in marketing to raise awareness among consumers. At the same time, brands must avoid competing with brick-and-mortar retailers by developing products that aren't sold through those partners, licensing industry executives said.
Another complicating factor is the issue of counterfeiters as well as control of the livestream content.
In the case of Douyin in China (Tiktok in the U.S.), creators will sometimes promote counterfeit goods during major retail holidays in China when viewers are more prone to buy. Counterfeiters will use livestreams to send traffic to their sales channels and then remove content that infringes on trademark, copyright, and platform rules. Since the sales move quickly and are later removed, it's hard to monitor.
In China, where livestream platforms are already established with consumers, brands must participate or risk losing those sales. The issue, however, is that brands have little control over the setup and creative aspects that can make live streams off-brand. That's a major issue for luxury labels and those companies with strict brand guidelines. And brands that opt for streaming videos from their own websites may face a limited audience. Among the options is Flux Panda, a platform that allows for control of the livestream and can be simultaneously available on Facebook Live, Instagram Live, Twitch, and other platforms.
"We strive for innovation in products, but also in how we connect with our consumers, and we feel strongly that shoppable, authentic content is the next generation of eCommerce," said Lisa Sequino, founder of JLo Beauty & Lifestyle, which partnered with TalkShopLive and Conde Nast's Vogue for sales through the magazine's beauty video series.