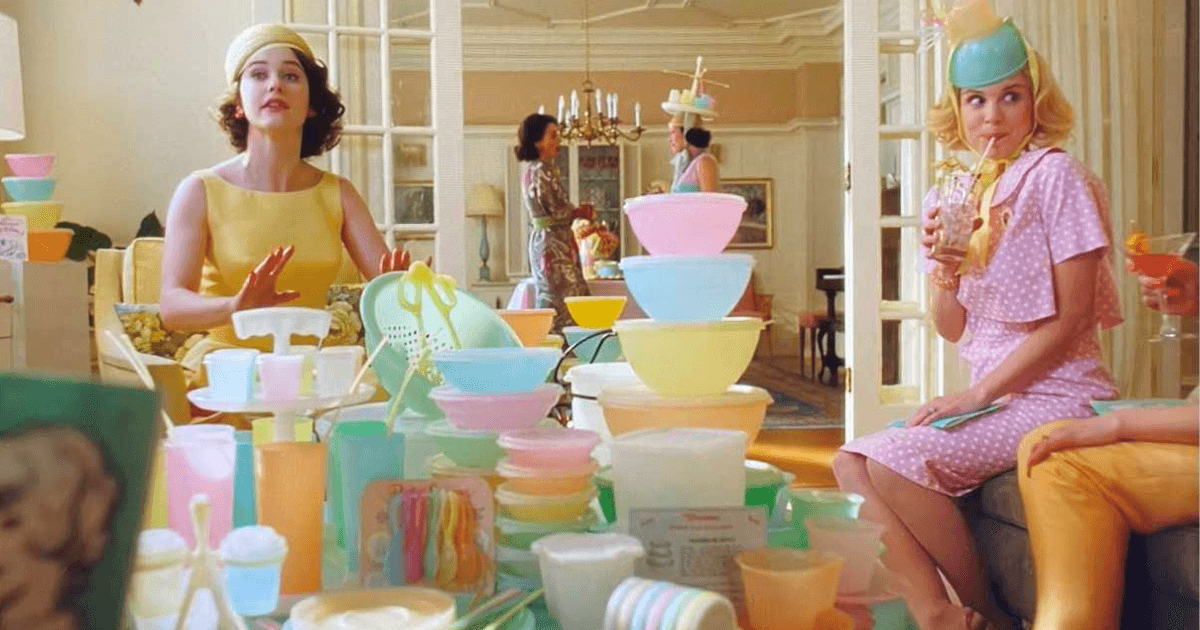 The Many Levels of Licensing
As multi-level marketing companies adapt to an omnichannel world, they're adopting a brand-building strategy that includes licensing.
That's not to say that companies like Tupperware, Natura (Avon), Agway, and Mary Kay are abandoning the direct sales at the heart of their businesses. But as Tupperware parties and the Avon sales lady are increasingly relegated to nostalgia rather than reality, these companies are seeking to burnish their brands.
For example, Tupperware—which has 3.2 million sales consultants, about 534,000 are active globally at any given time—developed a version of its 76-year-old Wonderlier bowl set for an episode of Netflix's Marvelous Mrs. Maisel's fourth season that saw the main character Midge join its sales force. The product placement resulted in the line being "oversold," despite U.S. sales falling 25% in the first quarter ended March 31, Tupperware CEO Miguel Fernandez said. It also hired Magali Madariaga as global senior director of brand, product, and go-to-market. Tupperware expects to launch sales of its products at retail by year-end, a major departure for the direct sales company.
Avon, meanwhile, which has dabbled in licensing in the past, is expanding its Avon On digital app, which helped boost "digitally-enabled" sales to account for 52% of Natura's annual revenue in 2021, said CEO Roberto Marques, whose company acquired Avon in 2020.
And there's Nu Skin, where online, direct sales to consumers are 95% of annual revenue powered by a network of 250,000 "influencers" that co-create and post content about the company's brands, said Stephanie Wissink, managing director at Jefferies.
"These brands have big, embedded follower and participant bases so their brand equity is larger than what most people realize," Wissink said. This makes them potential candidates for licensing.
Yet while their customer and follower bases may be large, many direct-selling companies are increasingly seeing the need to move outside their fan base, whether that's through retail or licensing. Tupperware has 5,683 "studio" stores in China that double as a showcase and product demonstration location, and another 153 locations in other global regions. It also opened TuppSoho, a limited-time pop-up store in New York, in 2019.
"We have invested in developing and growing retail partnerships, worked with third-party distributors across the globe, implemented technology tools, and developed specialized packaging and labeling," Tupperware's Fernandez said. "The plan is four-fold: improving and then optimizing our core direct-selling business by increasing service levels; providing the right products and using data; opening and expanding into new channels; and reintroducing our brand to consumers and entering new product categories where the consumer gives us permission to be."
The challenge may well be gaining that permission, licensing executives said. To begin with, there are many brands already well-established at retail. In Tupperware's case, that means competing with the likes of Rubbermaid and Glad brands.
"Many of them are looking for all revenue possible these days, and there may be some areas where [licensing] makes sense," said a licensing agency executive. "Everybody is looking to be everywhere the consumer is, and the multi-level marketing companies are trying to emulate that. And they probably owe their shareholders to take a look at it and there is the whole retro trend happening now that they can take advantage of."