The Real-World Opportunity of Virtual Goods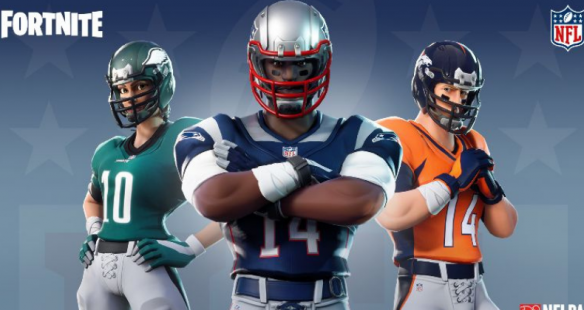 What do Apple, Fortnite and Gucci have in common? They've all made headlines recently with news centering on one topic – virtual goods.
There's good reason for that. In 2017, the global virtual goods market was valued at $38 billion, according to Adroit Market Research, a number projected to grow to $190 billion by 2025.
Battle Royale
That's a big pie, which explains why Fortnite creator Epic Games is currently playing a game of chicken with Apple and Google over how those goods are sold and who gets a cut.
Long story short, Fortnite was banned from both the Apple App Store and Google Play Store for attempting to bypass the 30% commission Apple and Google take on in-game transactions. Now there are suits, counter-suits and even a parody ad, all of which will have major repercussions for how virtual goods are sold going forward. (As of Sunday, Apple has reinstated temporary access to the game in its store, as the saga now plays out in court.)
By some estimates, Epic has lost nearly 60 million players in the dust up, but Epic CEO Tim Sweeney clearly feels it's worth it, which brings us back to our point – $$$ and opportunity.
A bold new world
For brands, the virtual realm provides a very real opportunity for not only exposure, but also profit, particularly since virtual products bypass the sticky mechanics of their physical counterparts (think, inventory, manufacturing and storage).
Gucci, for example, has been making concerted efforts to reach the 5 million gamers around the world with virtual looks for online avatars, its own fashion-themed video game and just this month, a platform to let shoppers design their own virtual sneakers. (Virtual goods are a particularly interesting proposition for luxury brands, which were under pressure even before the pandemic.)
Now, not many people will shell out $9,500 for a virtual dress, but that's of course not the norm. Bottom line, the ecosystems and enthusiasm for virtual goods only continues to grow, creating a very real opportunity for brands and licensees. One example – the NFL and NFLPA licensed Epic for the first time in 2018 to give fans the ability to create team-branded avatar outfits in Fortnite.
Gaming was on the rise even prior to the pandemic, and the social isolation of quarantine only added to the surge with players now looking to gaming environments not just for entertainment, but also for human "interaction." Games like Fortnite and new hit Fall Guys (which just overtook Fortnite in Twitch viewership), offer an entire universe of opportunity both for socially-starved consumers and the brands they love.
Need a debrief on the appeal of virtual goods and how it all works? Check out this overview.