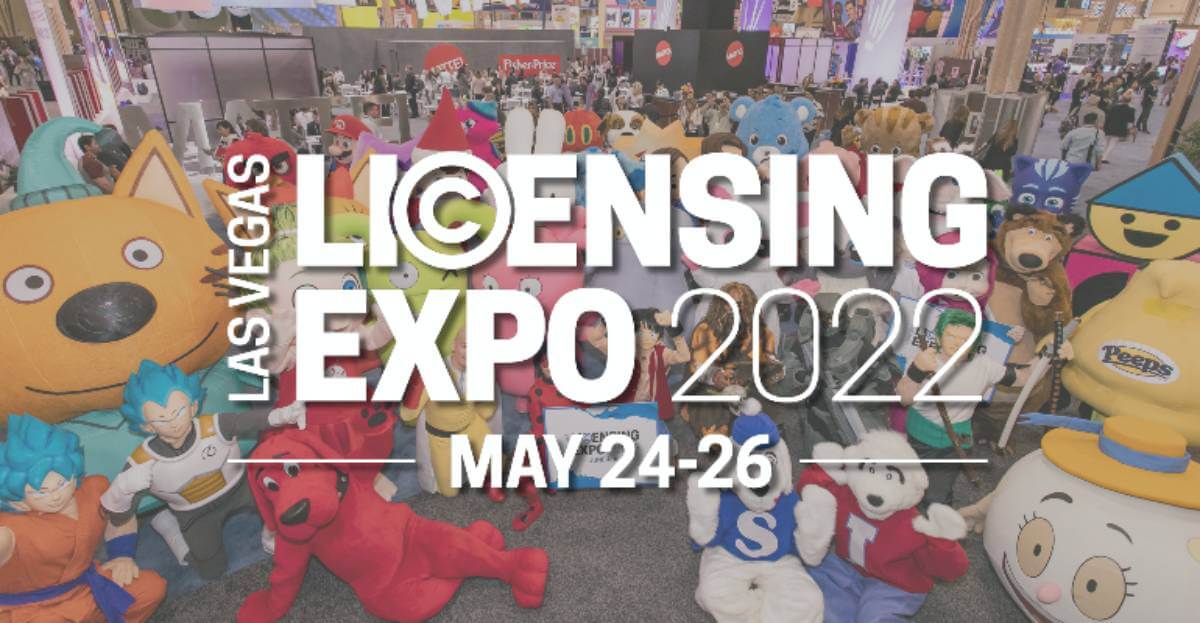 The Trends Taking Center Stage at Licensing Expo
Location-based entertainment (LBE), sustainability, diversity and inclusion, and NFTs will take center stage this week at Licensing Expo. As the show returns to Las Vegas for the first in-person event in three years, all four trending topics have gained in popularity both within the licensing industry and among retailers and consumers.
In the case of LBE—which is the theme of the show and the subject of a keynote panel discussion on Wednesday—the sharp rise in projects being announced, expanded, or opened is partly tied to the many offerings that were delayed by the pandemic and are only now regaining their footing.
For example, Kilburn Live's Hasbro Game Room at the American Dream mall in Secaucus, NJ is expected to open by year-end while retailer Primark is pairing an 11-piece "Stranger Things" collection with in-store experiences at some locations. And Hasbro will be demonstrating "Transformers VR: Battle Arena," which was developed by licensee Meta4 Interactive and has opened at The Zone in Dubai and Sala City Entertainment Center in Riyadh, Saudi Arabia.
Many of these projects are tied to entertainment IPs. Others carry corporate names like Crayola, which is expected to announce the first Crayola Experience licensees at Expo.
"LBE operators can't afford to take risks on new properties," said George Wade, president of the consulting firm Bay Laurel Advisors, who has worked with Hasbro and Crayola on LBEs. "If you try to create something from whole cloth you have a major task from a marketing standpoint to explain what the project is. They need to be investing in brands that are proven because of the capital cost."
NFTs will also be the topic of many conversations at the show as the trend is, for many companies, seen as much as a marketing investment as a financial one. This is increasingly true as, on the financial side, the value of NFTs has declined rapidly from when they burst on the market a year ago.
"I am not sure everyone completely understands NFTs, but from a marketing standpoint it's a must-have as it both broadens brand awareness and attracts younger consumers," a licensing industry executive said. "It just gives new life to your brand."
Efforts to go green, meanwhile, are benefiting from requirements for sustainability being increasingly built into licensing contracts. To help the licensing industry take advantage, a new sustainable business lounge featuring Products of Change will have a product showcase and educational programing at Expo.
With consumers—especially the coveted Gen Z and Millennials—frequently seeking the manufacturing source and materials used in products, licensees and licensors are rapidly adopting new standards.
"I think the reason why sustainability is failing to be on the list of priorities for some companies is a lack of knowledge of what is coming down the line and why we need to change how we operate," Products of Change CEO Helena Mansell-Stopher said. "Legislation is rapidly evolving, consumers are requesting transparency on the products they are buying, and looking down the line to the next generation they will not accept business not taking responsibility because, at the end of the day, it's their future."
In addition to sustainability, other issues of focus include supporting mental health and advocating for diversity and inclusion. Beyond looking for content that reflects their communities, consumers also want their products—and the teams behind them—to be diverse. The Brand Liaison, for one, is bringing Me & the Bees brand lemonade into licensing. The company, founded by 17-year-old Mikaila Ulmer and her parents, donates a portion of its proceeds to the affiliate Health Hive Foundation, which supports beekeepers and scientific research.
"The industry is ripe to support brands that improve mental wellness, support the environment, and drive diversity and inclusion," said Steven Heller, president and founder of The Brand Liaison. "There is a shift from passive entertainment to active engagement to better both the consumer and the world."