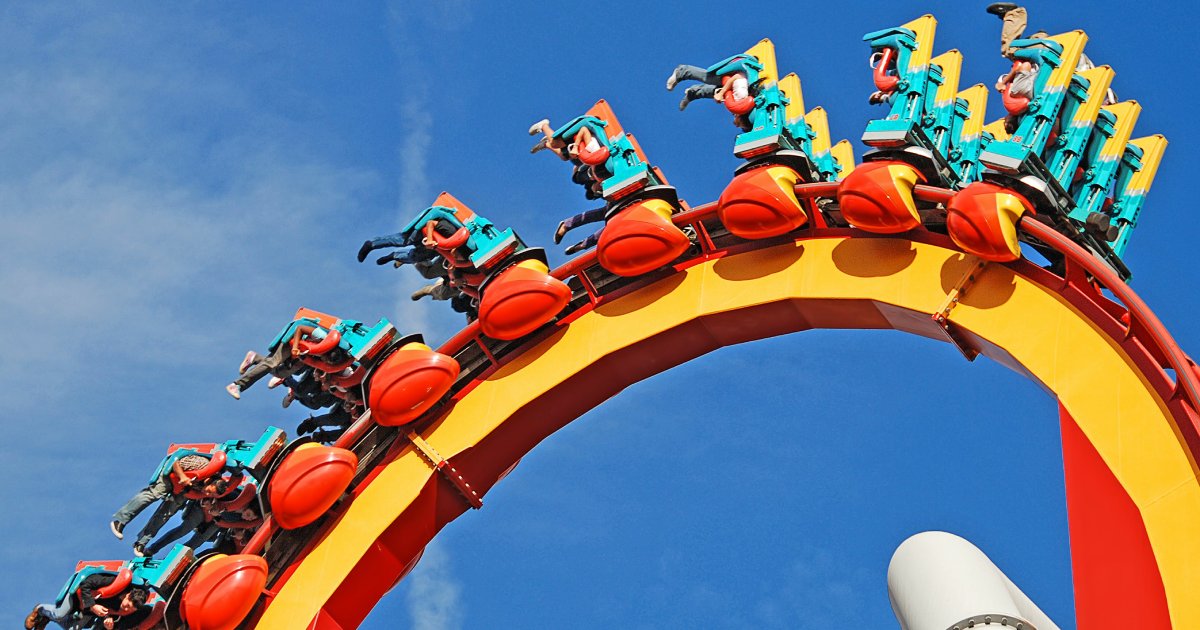 Theme Park Merger Lays Tracks for New Licensing
The proposed $2-billion merger of Six Flags Entertainment and Cedar Fair Entertainment would not only create a theme park powerhouse, but would also provide fertile ground for further licensing.
Licensed experiences have always been a part of both Six Flags' and Cedar Fair's strategies, but the scale of the companies post-merger would place them in a league well beyond smaller regional parks and open up new opportunities.
Camp Snoopy first opened at Knott's Berry Farm in California in 1983 before Knott's was acquired by Cedar Fair in 1997. Looney Tunes characters, meanwhile, made their debut in Six Flags' parks with Bugs Bunny World at Six Flags Magic Mountain in Valencia, CA in 1985. That agreement was one of the contributing factors in Time Warner (now Warner Bros. Discovery) buying Six Flags in 1990. Six Flags and Warner further expanded their agreement for DC Comics characters in 2019 to include a DC Universe Land at Six Flags Fiesta Texas and The Joker: Carnival of Chaos ride at Six Flags St. Louis.
How these agreements will fit into the merged companies remains to be seen. But most of the licensors that are potentially part of the agreement have actively pursed location-based entertainment (LBE) deals. This includes Peanuts, which is part of  WildBrain's newly formed LBE Division. The division recently signed a development agreement with Shanghai, China-based Max-Matching Entertainments.
"The first thing the companies are going to focus on is how do they integrate the products," said George Wade, President of the consulting firm Bay Laurel Advisors. "You have two very distinct approaches at both parks, and they will have to begin to think about how to integrate the licenses of DC and Looney Tunes into the Cedar Fair parks and Peanuts into Six Flags."
The combined company, which would have an equity value of around $3.5 billion, will keep Six Flags as its corporate name and trade under Cedar Fair's ticker, FUN. It will be based in Charlotte, NC near Cedar Fair's 407-acre Carowinds amusement park. Cedar Fair shareholders will own about 51% of the combined company and each company will get six members on a 12-person board.
The new group will have 27 amusement parks and 15 water parks across the US, Canada, and Mexico, giving it the scale and resources needed to compete against bigger rivals.
Ohio-headquartered Cedar Fair has 15 parks. Its largest facility is the 725-acre Cedar Point location in Sandusky, OH and its Planet Snoopy themed area (formerly Camp Snoopy) can be found in multiple facilities. Cedar Fair drew about 27 million visitors across the US last year. Its annual revenue grew to $1.81 billion in the year ended Dec. 31, 2022 (up from $1.3 billion in pre-pandemic 2019). The park operator's annual concessions/merchandise sales hit $600.6 million, accounting for 33.2% of total revenue.
Texas-headquartered Six Flags has 27 parks across North America and Flags reported more than 20 million visitors to its facilities in 2022. It has used more than a dozen Looney Tunes characters on rides and games, and its parks also feature a range of DC Comics characters. Six Flags' annual revenue for the year ended December 31, 2022 declined 9% to $1.35 billion from a year earlier and was down from $1.5 billion in 2019.
Six Flags has also inked licensing agreements for international markets, including one in Qiddiya, Saudi Arabia that's scheduled to fully open in October 2024. Previously proposed licensed global parks, including those for Dubai and China, did not move forward. A third, with Sunac China Holdings, remains in development.
"Six Flags has been a very up and down company for the past 30 years, but Cedar Fair for the most part has been a stable operation," Wade said. "The question is how much did the pandemic influence this, because both companies took on debt to build cash reserves to get through it. There is a tremendous amount of savings through better buying power and combining operations. These two companies were mainly each other's competitors—with some competition coming from SeaWorld Entertainment—but now they are truly the 300-pound gorilla with some smaller theme parks out there."