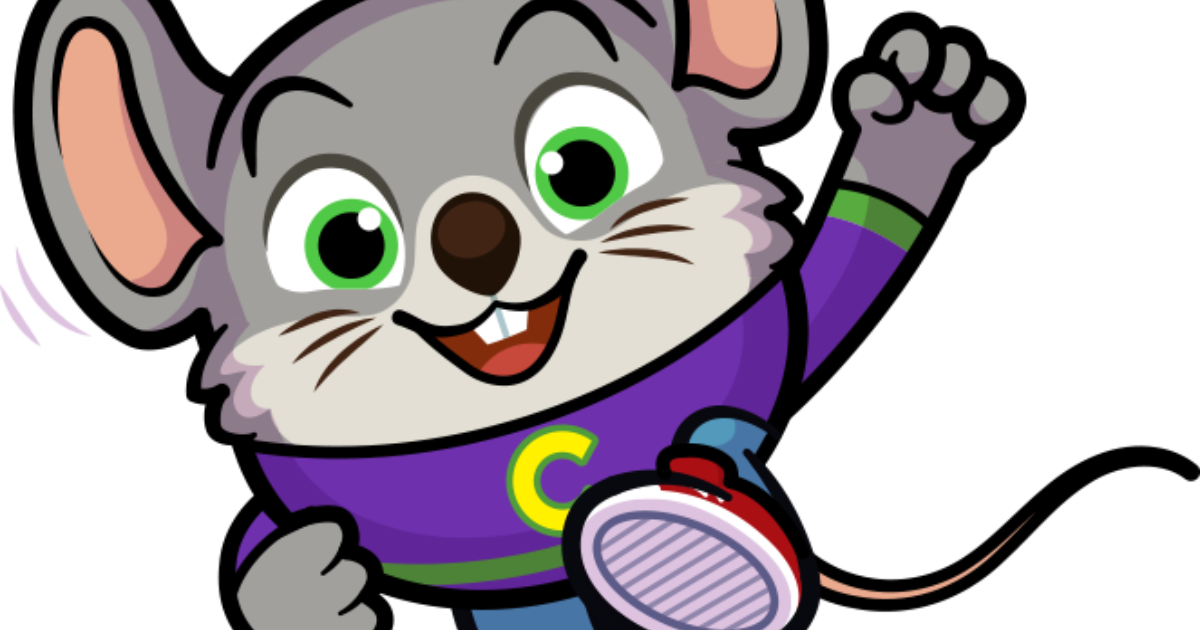 Toikido Partners with Chuck E. Cheese® On Expansive Piñata Smashlings Promotional Campaign
Three-Month Collaboration in the U.S. and Canada Includes In-Game Integration, In-Store Events, Product Giveaways Exclusive Activities, and More – Kicking Off in October
London, UK – Toikido  is partnering with Chuck E. Cheese, the world's number one global family entertainment fun center, to bring an immersive Piñata Smashlings experience to young fans, in-game and in-store, that will include the popular entertainment brand's signature Chuck E. Cheese characters' first official IP integration on Roblox.
The fully integrated three month-long campaign begins in October and runs until the end of the year at participating Chuck E. Cheese fun centers across the U.S. and Canada. The promotion will feature special events, including product sampling weekends and a chance for fans to design their own Piñata Smashlings character, as well as collect the Chuck E. Cheese characters exclusively within the new Piñata Smashlings Roblox game, developed by Toikido and Supersocial, a U.S.-based developer and publisher of metaverse games and experiences.
"Chuck E. Cheese is a favorite destination for kids across the U.S. and Canada – and a fantastic partner for Piñata Smashlings," said Darran Garnham, Founder and CEO of Toikido. "Like Toikido, Chuck E. Cheese is dedicated to providing unique and memorable character-focused entertainment and we look forward to a successful collaboration that will bring Chuck E. Cheese into the Piñataverse and deliver a range of innovative and fun experiences for kids and their families, in-game and in-store."
"Toikido's focus and emphasis on operating at 'the speed of culture' makes them an ideal partner for us as our global media, licensing and entertainment division grows, and is taking our iconic IP and characters to new dimensions," said Melissa Mcleanas, VP of Global Licensing, Media and Branded Entertainment Development of Chuck E. Cheese. "The expansive digital universe of Piñata Smashlings paired with the global scale of our fun centers creates the perfect platform to entertain kids and families everywhere."
The new collaboration will enable players of the Piñata Smashlings Roblox game worldwide to engage digitally with the Chuck E. Cheese characters as Smashlings in game, and in their first appearance in the metaverse. The partnership also encompasses a range of physical in-store activities, in-store digital signage, prizes, and two product sampling weekends across participating Chuck E. Cheese locations over October 21 and 22 and November 11 and 12. Guests in Los Angeles at a Chuck E. Cheese fun center to be revealed soon will be delighted with a special appearance by social media sensation Sean Does Magic, who has also recently entered the Piñata Smashlings world with his own Smashlings character. Chuck E. Cheese will give away 100,000 new Piñata Smashlings blind bags from master toy partner P.M.I. Toy World during the first weekend and 200,000 new Piñata Smashlings trading cards, featuring Chuck E. Cheese characters as Smashlings from the brand's newest licensee, Panini, throughout the second.
Other highlights of the Chuck E. Cheese partnership include:
Turning six popular Chuck E. Cheese characters – Chuck E. Cheese, Pasqually, Mr. Munch, Jasper T. Jowels, Helen Henry, and Bella B. – into Smashlings characters. Players collect them all to unlock a dedicated Chuck E. Cheese-branded area within the game.
A "Design Your Own Piñata Smashlings" competition – with one grand prize winner's Smashling to be placed in the game for players worldwide to collect.
A "golden ticket" promotion that rewards kids who receive the Piñata Smashlings trading card of a special gold Chuck E. Cheese with a birthday party and an exclusive Piñata Smashlings prize package.
In addition, the family entertainment center will showcase Piñata Smashlings video content on its in-store CEC Media Network, a closed-circuit TV network with over 5,000 screens in all fun centers in the U.S., as well as digital channels and promotional signage, among other elements.