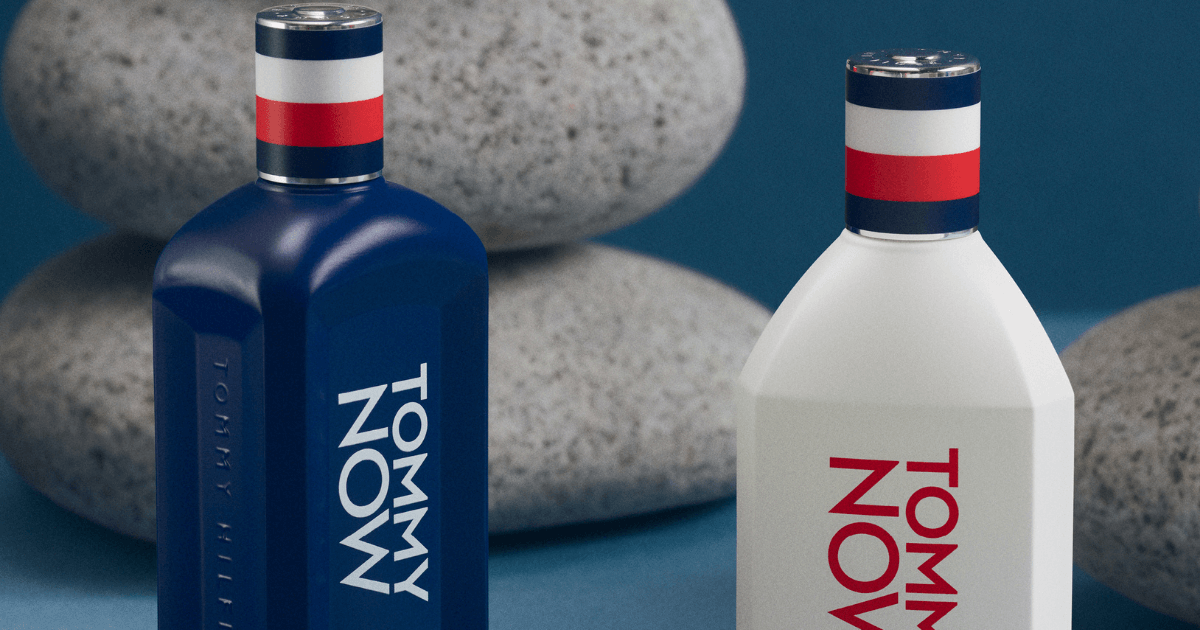 Tommy Hilfiger Announces New Beauty And Wellness Partnership With Give Back Beauty
A mutual passion and commitment to innovation and sustainability sits at the heart of the new partnership between Tommy Hilfiger and Give Back Beauty
 Amsterdam, The Netherlands — Tommy Hilfiger, which is owned by PVH Corp. [NYSE: PVH], announces it has entered a new partnership with Give Back Beauty global beauty group, which will hold the exclusive worldwide license of the beauty and wellness business under the TOMMY HILFIGER brand, including fragrance, skincare, hair and body care, cosmetics and home fragrance.  Under the agreement, Give Back Beauty will commercialize existing TOMMY HILFIGER fragrances – including the iconic IMPACT and Tommy Now franchise –  and will also create and commercialize new product lines starting in 2023.
"The partnership with Give Back Beauty marks an exciting new chapter for our Tommy Hilfiger beauty and wellness business" said Martijn Hagman, CEO, Tommy Hilfiger Global and PVH Europe. "Harnessing our shared commitment towards creativity, sustainability and innovation, we are confident that Give Back Beauty will accelerate global success for this category, including through the launch of fresh new product lines. Give Back Beauty's strength in the Direct-to-Consumer market and in engaging with Gen Z and younger consumers will play a key role in further amplifying the reach and impact of our brand."
Strongly aligned with the TOMMY HILFIGER brand values and sustainability mission to Waste Nothing and Welcome All, Give Back Beauty has a track record in sustainability and a business model that gives back to the community. The company maximizes its use of recycled and recyclable materials, and is strongly committed to minimizing the use of plastics.
Corrado Brondi, founder and CEO of Give Back Beauty group said, "We are enthusiastic about this partnership. As a quintessential fashion brand with a classic American DNA, and meaningful and relevant purpose, TOMMY HILFIGER has incredible potential within the beauty industry. We will proudly further strengthen its presence whilst driving an elevated brand experience to consumers." 
About Tommy Hilfiger
With a brand portfolio that includes TOMMY HILFIGER and TOMMY JEANS, Tommy Hilfiger is one of the world's most recognized premium designer lifestyle groups. Its focus is designing and marketing high-quality men's tailored clothing and sportswear, women's collection apparel and sportswear, kidswear, denim collections, underwear (including robes, sleepwear and loungewear), footwear and accessories. Through select licensees, Tommy Hilfiger offers complementary lifestyle products such as eyewear, watches, fragrance, swimwear, socks, small leather goods, home goods and luggage. The TOMMY JEANS product line consists of jeanswear and footwear for men and women, accessories, and fragrance. Merchandise under the TOMMY HILFIGER and TOMMY JEANS brands is available to consumers worldwide through an extensive network of TOMMY HILFIGER and TOMMY JEANS retail stores, leading specialty and department stores, select online retailers, and at tommy.com.
About PVH Corp.
PVH is one of the world's largest and most admired fashion companies, connecting with consumers in over 40 countries. Our global iconic brands include  Calvin Klein and TOMMY HILFIGER. Our 140-year history is built on the strength of our brands, our team and our commitment to drive fashion forward for good. That's the Power of Us. That's the Power of PVH.
Follow us on Facebook, Instagram, Twitter and LinkedIn.
About Give Back Beauty
Give Back Beauty is a privately owned global beauty group which operates in the development, manufacturing and distribution of fashion and celebrity driven beauty products across persona and home fragrances, skincare, makeup, hair and body care. The name "Give Back Beauty" reflects the fact that sustainability and giving back are integral parts of the business of the group. Give Back Beauty group is the exclusive worldwide partner, under license or other business models, of fashion driven brands such as Elie Saab, Chopard, Philipp Plein and Iceberg and of celebrity driven brands such as Florence by Mills (leading global beauty brand targeting young consumers).  Furthermore, the group acts as distributor on a local or global scale for other perfume and beauty brands such as Olaplex and Pink Sugar. Give Back Beauty sells its products in over 130 countries through the best retailers and also direct-to-consumer leveraging its digital and social capabilities.