Top 150 Global Licensors Top $262 Billion in Retail Sales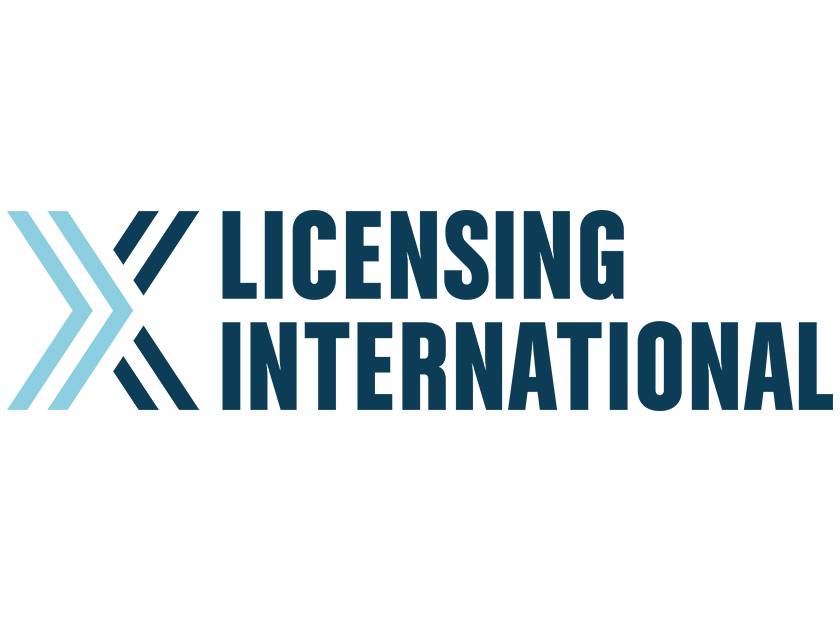 Annual list of the world's largest brand licensors and leading licensed properties is released by License! Global Magazine
New York, NY (May 5, 2016) – License! Global magazine (www.licensemag.com) has released its exclusive annual Top 150 Global Licensors report, which ranks owners of intellectual property by annual retail sales of licensed product. The licensors included within the Top 150 account for more than $262 billion in global retail sales of licensed merchandise in 2015, and the report provides trends and sales data for a broad spectrum of the world's most iconic and popular brands. Featured in License! Global's May 2016 issue, this year's report reflects the breadth and scope of the brand licensing industry, spanning from The Walt Disney Company (No.1), which grew its position as the world's leading licensor, increasing sales by $7.2 billion in 2015; down to Boy Scouts of America (No. 150), the non-profit youth organization that encourages character building, citizenship and personal fitness and which is brand-new to the report. Fifty-six of the brands profiled in the report had retail sales of $1 billion or more in 2015, accounting for more than $235 billion in retail sales or 90 percent of the total, with 12 new and high-profile companies joining the report – in addition to Boy Scouts of America – including Moomin (No. 63), Girl Scouts of the USA (No. 104), Paramount Pictures (No. 112), Snuggle (No. 133), Moose Toys (No. 137), Genius Brands International (No. 149) and more.
According to License! Global, the top five Global Licensors are:
No. 1: The Walt Disney Company

, which continues to dominate the report with $52.5 billion in licensed
merchandise retail sales, up $7.2 billion from the 2015 report. The growth can be attributed to blockbuster
properties such as

Star Wars

,

Disney Frozen

, the

Avengers

franchise and many more.

No. 2: Meredith

moved up the report to No. 2 with $20.1 billion based on its brands such as Better Homes
and Gardens, Shape, Allrecipes, Eating Well and more.

No. 3: PVH Corp.

is the No. 3 Global Licensor, reporting $18 billion in retail sales of licensed merchandise,
which continues to be driven by its portfolio of properties such as Calvin Klein, Tommy Hilfiger, IZOD and
Van Heusen.

No. 4: Iconix Brand Group

remained in the No. 4 position with a steady $13 billion in annual retail sales of
licensed merchandise in 2015, the same as it reported for 2014, 2013 and 2012. Iconix owns, markets and
licenses a diversified portfolio of 37 consumer brands across fashion, sports and home sectors, as well as its
entertainment unit which includes Peanuts and Strawberry Shortcake.

No. 5: Warner Bros. Consumer Products

moved in to round out the Top 5 with $6 billion in retail sales in
2015 (up from its No. 8 position in the 2015 Top 150 Global Licensors report) on the back of its DC Comics
franchises both new and heritage,

Harry Potter

universe, animated classics such as "Looney Tunes" and
"Scooby-Doo" and its growing television portfolio.
Tony Lisanti, global editorial director, License! Global: "The Top 150 Global Licensors report provides extensive trend perspective on the world's most important brands in the entertainment, sports, fashion/apparel, corporate, art and non-profit sectors. From iconic brands such as Disney's Star Wars to the phenomenon of Shopkins from Moose Toys and the continued popularity of sports franchises and players, the Top 150 reinforces the popularity of licensed brands among consumers from all territories. This report is a barometer of what the hottest brands are among consumers and at retailers around the globe."
Rounding out the Top 10 Global Licensors are No. 6 Hasbro with $5.9 billion in retail sales of licensed merchandise worldwide; No. 7 Sanrio, Inc., also with $5.9 billion in retail sales; No. 8 Major League Baseball with $5.5 billion in retail sales; No. 9 Nickelodeon with $5.5 billion in retail sales; and No. 10 Collegiate Licensing Company with $4.65 billion in retail sales. NBCUniversal just missed the Top 10 this year, coming in at No. 11 with $4.5 billion in retail sales, a position that will surely change next year thanks to its April acquisition of DreamWorks Animation, the No. 18 Global Licensor with $3.3 billion in retail sales.
The Top 10 Global Licensors reported more than $137 billion in 2015, an increase of nearly $6 billion from the $131.4 billion reported by the Top 10 in 2014, and account for more than 52 percent of overall retail sales of licensed merchandise worldwide. The Top 150 Global Licensors report, as well as the May issue in its entirety, is available at www.licensemag.com.
Many of these licensors will be exhibiting at Licensing Expo (www.licensingexpo.com), the world's largest and most influential brand, character and licensing event, set to take place June 21-23 at the Mandalay Bay Convention Center in Las Vegas, NV.
For more licensing industry news, visit www.licensemag.com where you can subscribe for License! Global's daily e-news, follow it on Twitter (@licensemag) or via Facebook and LinkedIn.
For more insight into the companies featured in the Top 150 Global Licensors report and more, check out the NYC Licensing Summit video series that features exclusive, on-demand content from executives including Hasbro's Simon Waters, Sequential Brand's Yehuda Shmidman and others. Videos are now available for purchase here.
For more information, contact:
Tony Lisanti, global editorial director, License! Global
(212) 600-3230
tlisanti@advanstar.com
ENDS
About License! Global
License! Global magazine, published by UBM, is the leading news source for the brand licensing industry, delivering award-winning editorial content covering trends, analysis and special reports about the global brand licensing and retail marketplace. Through its print edition, website and daily e-newsletter, License! Global reaches a total monthly audience of more than 90,000. The magazine also
UBM Americas
2901 28th Street
Suite 100
Santa Monica, CA 90405
T: +1 310 857 7500
www.ubmamericas.com