U.S. Toy Growth Expected to Moderate in 2021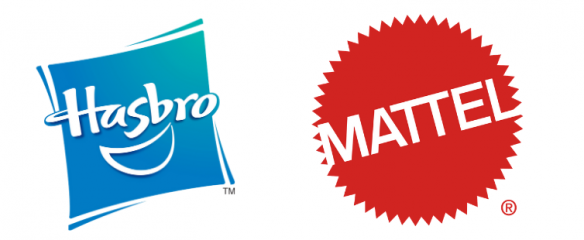 Nobody expects U.S. toy industry sales growth to match last year's 16% increase (to $25.1B) that was driven by such dynamics as cancelled vacations (with funds reinvested in goods and other activities), unexpected family time and expanded backyard Olympics. In a week in which Hasbro and Mattel reported financial results for the 2020 holiday quarter, the challenge is to forecast the year ahead.
Mid single-digit gains
Mattel CEO Ynon Kreiz told analysts the company forecasts mid-single digit sales increases annually through 2023. He noted that while outdoor toys, building sets, games and puzzles were at the top of consumers' shopping lists in 2020, those categories will "more challenged" to repeat that performance this year.
Meanwhile, The Wall Street Journal said Hasbro CEO Brian Goldner "expects Hasbro's toys and game sales to grow faster than the broader industry, which he pegs at somewhere between 3% and 5% this year."
Then again…
Others are less bullish. Stephanie Wissink, Managing Director at the investment firm Jefferies & Co., says a look at growth rates over the past two decades would imply a fallback to $23.1B in 2021. There are, however, some significant caveats. These include the continuing impact of the pandemic and changes in film distribution, many of which shifted last year to streaming from theatrical release, a trend showing no sign of slowing down as theaters aren't expected to fully reopen until at least mid-year.
Mattel expects "strong" sales gains in the first half this year, followed by "more challenging comparisons" in the second half, Kreiz said. That follows a year in which Mattel's revenue rose 10% in the fourth quarter ended Dec. 31 to $1.6 billion — the sharpest increase in fourth quarter revenue in 15 years – and 2% for the year, Kreiz said.
Meanwhile, Hasbro sees "an opportunity for growth" this year across licensed and non-licensed products, the latter include those developed for the upcoming My Little Pony film, which is slated for a Sept. 24 release. Overall, Hasbro has products tied to about 9 major films (Ghostbusters, Venom, Spider-Man and others) featuring either its own or studio IP that could potentially bring in $250 million in incremental revenue this year for the company, says Gerrick Johnson, a Director at BMO Capital Markets.
As it indicated a year ago, Hasbro has brought inhouse certain Peppa Pig and PJ Masks toy categories that had previously been licensed out by Entertainment One, which Hasbro bought in 2019. About 50 Hasbro-developed preschool SKUs will launch in the fall.
"We'll have some of our core [Peppa and PJ Masks] licensees, who were doing certain parts of our toy business, expand into other categories that they are quite expert in," Goldner said. "We'll have parts of our consumer products business expand as well as the geographic footprint" now that Hasbro and eOne product development groups have been combined.
Both Hasbro and Mattel are being hit by higher materials, manufacturing and logistics costs this year. For Mattel, the added costs could be offset by wholesale price increases and a cost-savings plan that's expected to yield $250 million in savings through 2023, starting with $75 million this year, Mattel CFO Anthony DiSilvestro. As a result, Mattel's gross margins are expected decline to 48.1-48.6%, from 50% last year and 51% in the fourth quarter.