VIZ Media Europe and Crunchyroll Appoints Waell Oueslati as Director of Acquisitions & Licensing EMEA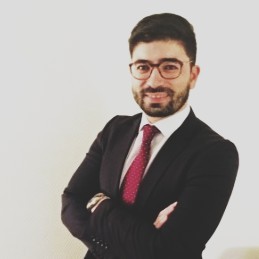 Paris, January 30th, 2020 – VIZ Media Europe, recently majority acquired by Crunchyroll, has promoted Waell Oueslati to the post of Director of Acquisitions & Licensing, reporting to Head of Crunchyroll EMEA John Easum.
Already handling the Contents Acquisitions, Waell will be in charge of developing the licensing-out strategies of the company through EMEA. He will add to his scope the TV, Theatrical & Consumer Products Licensing businesses taking over the Acquisitions & Licensing department.
"I'm very honored and excited to lead the Acquisitions and Licensing team of this new project initiated by Crunchyroll", said Waell. "Our IPs portfolio is strong and I look forward to continuing to develop the company's dynamic entertainment properties to fans".
Waell joined VIZ Media Europe 10 years ago. He acquired a significant experience in Japanese contents Licensing management, especially thanks to a 3 years temporary assignment at Shogakukan-Shueisha Productions offices in Tokyo. He speaks fluently English, French and Japanese.
'We are delighted to name Waell as Acquisitions and Licensing Director to support us at the forefront of the industry, as he is an accomplished and strategically-minded executive with extensive entertainment experience throughout EMEA," said John. "This position strengthens our European team and allows Waell to be close to our clients in the rapidly growing EMEA region."
This nomination follows the recent majority acquisition of Japanese contents licensing leader VIZ Media Europe by the major worldwide Anime brand Crunchyroll.
For more information, contact press@vizeurope.com
About Crunchyroll
Crunchyroll, a subsidiary of Otter Media (a WarnerMedia company), connects a community of 50 million registered users and 2 million subscribers with 360-degree content experiences. Fans connect through one of the world's largest collections of anime including Naruto Shippuden, Attack on Titan, and Dragon Ball Super, as well as Crunchyroll Games, Crunchyroll News, events such as Crunchyroll Expo and the Anime Awards, and can purchase related merchandise through its online store and retail partners.
Through its app on game consoles, set-top boxes, mobile devices and more, Crunchyroll delivers content from leading media producers directly to viewers translated professionally in multiple languages. The service is available for free or through a premium offering that allows users to watch ad-free with access to simulcasts—top series available immediately after Japanese broadcast.
Crunchyroll is the majority owner of VIZ Media Europe Group, which encompasses VIZ Media Europe, VIZ Media Switzerland, AV Visionen, KAZÉ, KAZÉ Manga, Anime on Demand, and Anime Digital Network (in partnership with Citel, a subsidiary of Média-Participations).
About VIZ Media Europe
Headquartered in Paris, France, VIZ Media Europe (VME) specializes in managing the development, marketing and distribution throughout Europe, Middle East and Africa of Japanese animated entertainment and graphic novels (manga).
VME handles the comprehensive distribution, licensing and promotion of some of the most popular Japanese manga and animation properties for consumers of all ages. VME administers an integrated product line including graphic novels, home video (DVD/Blu-ray) and consumer products. Current VME animated properties include: BLEACH, CAPTAIN TSUBASA, DEATH NOTE, DORAEMON, MY HERO ACADEMIA, ONE PUNCH MAN, YO-KAI WATCH. Crunchyroll is the majority owner of VIZ Media Europe Group. We are transitioning the corporate brands VIZ Media Europe, VIZ Media Switzerland, and AV Visionen to Crunchyroll over the course of the year.