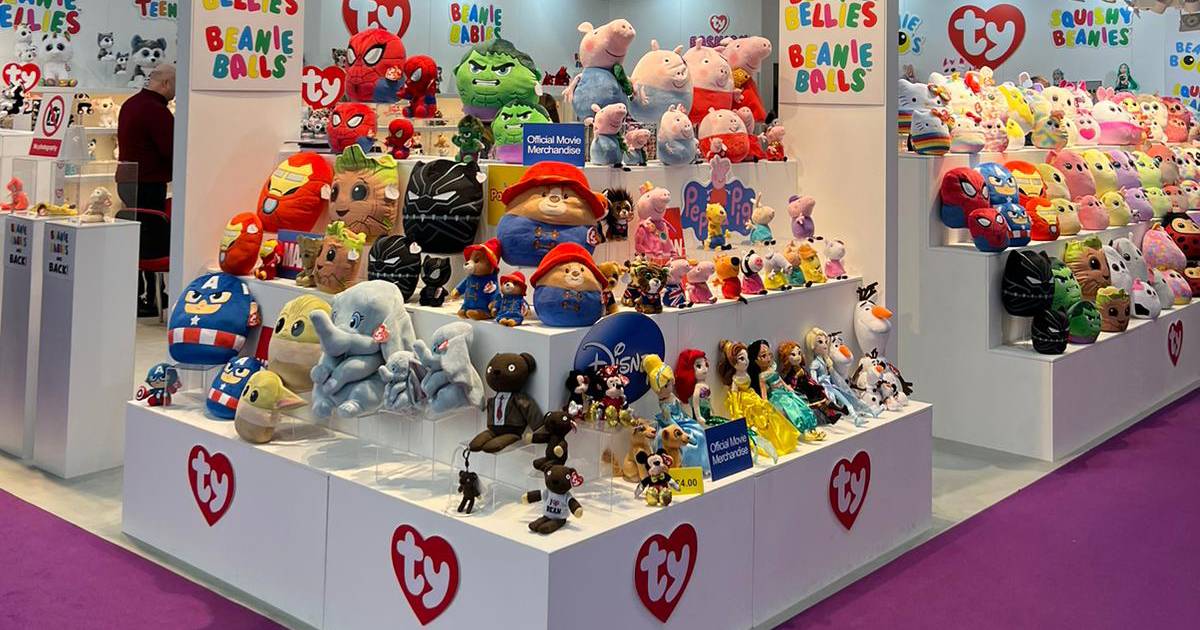 What's Trending in Toys?
After a year in which toy sales posted single-digit declines, there was hope for a rebound in 2023 at the recent toy fairs in London and Nuremberg.
But that optimism was tempered by concerns about continued inflation, which saw the average U.K. selling price for toys increase 3% to £10.54 in 2022, according to The NPD Group.
And while logistical costs have declined—the price for 40-foot shipping containers has fallen recently to $1,500 from more than 10 times that amount a year ago—the downturn in consumer purchases continues to weigh on the toy business, industry executives said. The price of containers is expected to rise later in the year but remain in the $2,500-$3000 range, industry executives said.
"We're not expecting huge growth this year [in the U.K.] because the economy is still uncertain," said Melissa Symonds, Executive Director of U.K. Toys at The NPD Group. "People are still going to be price-conscious… but will still want to distract themselves or their kids."
That desire to distract potentially opened the door for new business at the London Toy Fair, where key retailers like Sainsbury, Argos, The Entertainer, Morrisons, and Tesco attended, industry executives said. There was also growing interest from non-traditional toy retailers like B&M, The Range, and Home Bargains.
And while there was demand at the U.K. fair for nostalgia-laden evergreen properties like Sesame Street, Beatrix Potter, Paddington Bear, and Wallace and Gromit—licensed products accounted for 31% of U.K. sales last year, according to The NPD Group—there were openings for new brands as well. And growing demographics also present opportunities, with so-called kidults (ages 12 years and up) accounting for 28% of U.K. toy sales during the past 12 months, The NPD Group reported.
Jazwares highlighted its Squishmallow plush products in London, which have doubled as a licensed brand. Vivid/Goliath partnered with All3Media International to unveil a board game based on the BBC's hit TV reality show The Traitors, which will be available in September in the U.K. and Ireland. Funko, seeking to cash in on the boom in mini collectables, introduced one-inch Bitty Pops with Harry Potter, Disney, and other licenses that will be available in four packs this summer.
Many of the trends seen in Nuremberg mirrored those in London. Hasbro took a stand at the German event to promote the Transformers: Rise of the Beasts film that is scheduled to be released June 9. Among its Transformers licensees, YouMe Toys launched plush figure-in-a-box Transformer products under its DZNR brand. LEGO introduced helmet building sets for Clone Wars characters Captain Rex and Clone Commander Cody, while also spotlighting its first minifigure in a wheelchair.
Yet amid these new launches are continued concerns about excess inventory, more so in the U.S. than the U.K. and Europe, industry executives said.
U.K. and European retailers slowed their orders in mid-2022 amid concerns about inflation and the war in the Ukraine, while their counterparts in the U.S. continued orders into the fall. In the face of a need to clear inventory, price markdowns for retailers are expected to be prevalent in the U.S. throughout the first half of 2023, Basic Fun CEO Jay Foreman said. And while U.S. sales were strong the first eight months of 2022, they declined sharply in the all important fourth quarter, leaving retailers saddled with inventory.
"The year is going to be flat to down [in sales] because, regardless of the consumer, it's clear that distribution channels are stuffed with inventory and that has to be cleared out," Foreman said. "Everybody has just too much merchandise, including the largest manufacturers and retailers. Retailers have leverage to push for markdowns and at value pricing everything goes down over time. The question is what is the manufacture's cash-flow position and how desperate are they to move the goods? That is hard to say."