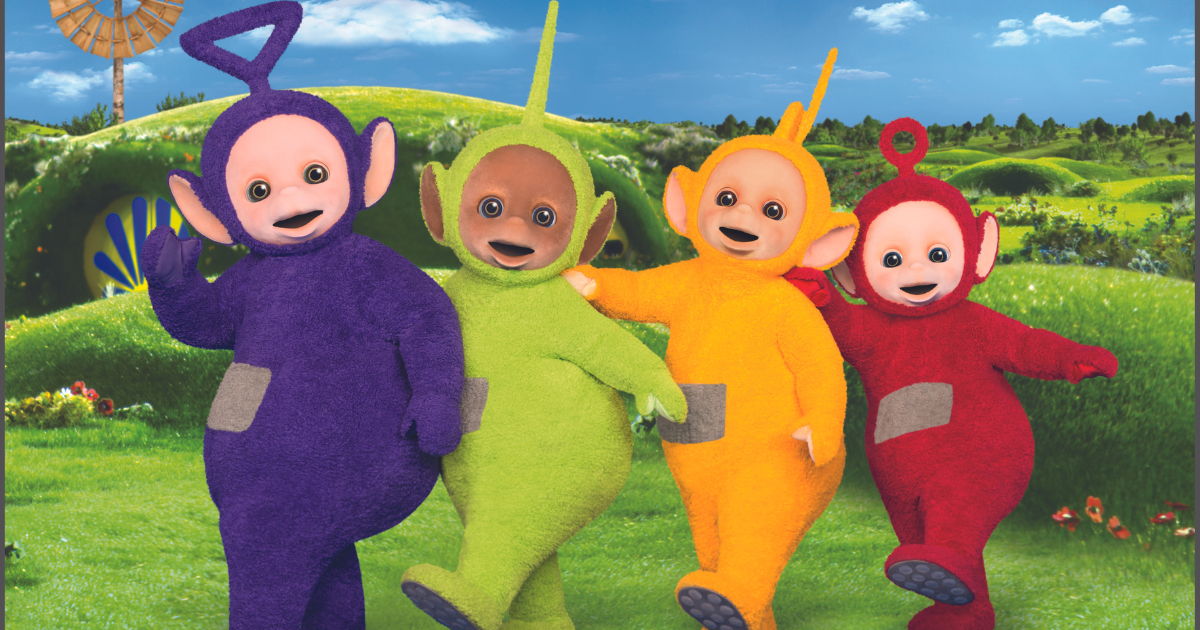 WildBrain CPLG Launches Global Location-Based Entertainment Business with New China Deals Brokered for Peanuts, Teletubbies, In the Night Garden
Veteran industry executive, Kevin Suh, building global LBE strategy for WildBrain CPLG, as Paramount's Evi Sari appointed to spearhead new LBE business in APAC
London, UK & Shanghai, China WildBrain CPLG, a world-leading entertainment, sport and brand licensing agency, is continuing the expansion of its global strategy with the launch of a new location-based entertainment (LBE) business to drive opportunities for WildBrain's franchise brands as well as partner brands such as Peanuts and PLAYMOBIL, with an initial focus on Asia Pacific (APAC).
Veteran licensing executive, Kevin Suh is working with WildBrain CPLG to build out the global LBE strategy. Based in Los Angeles, Suh's remit includes driving key opportunities across territories worldwide. Formerly President of Themed Entertainment & Consumer Products at Paramount Pictures, Suh oversaw global location-based entertainment for all Paramount Global brands, including Paramount Pictures, CBS, Nickelodeon and more, with key franchises including SpongeBob SquarePants, Star Trek, PAW Patrol and Teenage Mutant Ninja Turtles. Suh managed a portfolio of over 20 Paramount Global-branded entertainment destinations and programs worldwide across theme parks, hotels and resorts, restaurants, retail businesses and stage plays. Previously, Suh was a senior executive at the Motion Picture Association of America and a lawyer in California.
Additionally, highly experienced executive Evi Sari joins the WildBrain CPLG senior leadership team in China as Vice President of Location-Based Entertainment, to spearhead the agency's LBE strategy in APAC and the GCC. Based in Shanghai, she will drive regional opportunities for WildBrain's franchise brands, including Teletubbies, Strawberry Shortcake, Inspector Gadget and In the Night Garden, as well as for third-party brands, such as Peanuts and PLAYMOBIL. Sari has over 15 years of diverse experience working on entertainment projects, from cultural attractions and theme parks, to resorts and Family Entertainment Centers (FECs) for international IP studios and major state-owned developers. She was previously VP of Location-Based Experiences at Paramount (ViacomCBS), responsible for building partnerships to develop the franchises of Paramount Pictures, Nickelodeon, MTV and CBS into real-world experiences in Asia. She reports to WildBrain CPLG's EVP & MD, Maarten Weck.
Weck stated: "Location-based entertainment creates another tool for brands in our 360-degree offering as part of the global WildBrain organisation, bolstering our integrated capabilities across content creation, audience engagement and global licensing. LBE is a fast-growing segment globally, with APAC being a key opportunity, and we have big ambitions in this space. With Kevin's global LBE experience and Evi's highly impressive expertise in APAC, we're perfectly placed to help brands capitalise on the significant and growing opportunities this sector presents."
Major new LBE deals brokered in China for Peanuts, Teletubbies and In the Night Garden
The launch of WildBrain CPLG's new LBE business comes on the heels of signing major partnerships for multiple new projects in China through deals brokered on behalf of Peanuts Worldwide for Peanuts, and WildBrain Ltd. for Teletubbies and In the Night Garden, with Max-Matching Entertainments Co., Ltd., a leading developer, investor and operator of international cultural and IP visitor attractions. Max Matching is one of the largest LBE licensees in China with rapid expansion into the Asia Pacific region. The new deals include the opening of Family Entertainment Centres (FECs) and IP themed hotel rooms for each brand in Beijing, in Zhongshan City, Guangdong and a city yet to be announced.
Set to roll out over the next five years, the IP activations will be part of new retail, leisure and entertainment destinations in Beijing and Zhongshan. These projects will feature IP experiences in large-scale mixed-use commercial complexes, developed for Chinese families to engage with beloved entertainment brands. With deep understanding of Chinese consumers and insights into the China market, Max-Matching continues to leverage data and innovative solutions to ensure seamless product adaptation, curation, development and implementation to ensure long-term success in the market. The new projects will breathe new life into the vital regions. In Beijing, the FECs will be part of the planned Beijing Municipal Administrative Center Cultural Tourism Area, where a new 100-hectare retail and entertainment complex will be developed next to the Universal Beijing Resort. In Zhongshan, the FEC will be part of the waterfront commercial complex, which includes high-rise towers, a convention centre, five-star hotels and high-end residential under development in the Greater Bay Area, a special economic zone in South China linking eleven cities, including Hong Kong, Macao and Shenzhen.
The news comes at a time of accelerating growth for LBE opportunities in the APAC region. According to AECOM's "2021 China Theme Park Pipeline Update" report, China is now the second largest market for theme parks in the world, and this pace of growth is set to continue with some 80 new theme parks expected to open by 2025, reflecting a combined sector investment of approximately US $47 billion.
Sari said: "We're delighted to partner with Max-Matching on LBE activations in China for Peanuts, Teletubbies and In the Night Garden. They are an organization with a deep understanding of international IP and high-quality, location-based entertainment, as well as strong strategic relationships and cooperation agreements with major developers and government stakeholders. Their new projects have premium locations in Beijing and Zhongshan, making them ideal destinations for children and families to visit and enjoy popular entertainment brands. Our new LBE business is off to a great start, as we continue to enhance WildBrain CPLG's offering to brands and partners around the world."
Owen Zhao, President of Max-Matching, said: "Max-Matching is committed to bringing world-level top IP experiences to China. We are immensely proud to announce our collaboration with WildBrain CPLG, who bring deep expertise in IP licensing and strong understanding of what it takes to interpret beloved IPs such as Peanuts, Teletubbies and In the Night Garden into real-world experiences to establish strong emotional connections with guests. With the rapid development of China's economy and rising demand for high-quality leisure and entertainment experiences, Max-Matching is excited to explore further collaborations with WildBrain CPLG on outdoor theme parks, FECs, themed hotel rooms, themed F&B and retail. We look forward to potentially expanding our partnership in the future to create diverse branded offerings that will be anchor family attractions in urban mixed-use destinations in China."
WildBrain CPLG is the first global licensing agency to launch in-house LBE capabilities. The launch follows the agency's recent expansion across APAC with dedicated new offices and teams in Seoul, Taipei, Manila, Bangkok, Mumbai and Singapore, as well as an expansion of its existing Shanghai team.rt and